Christmas PPC Planning In Summer – PPC Geek's Early Reading Guide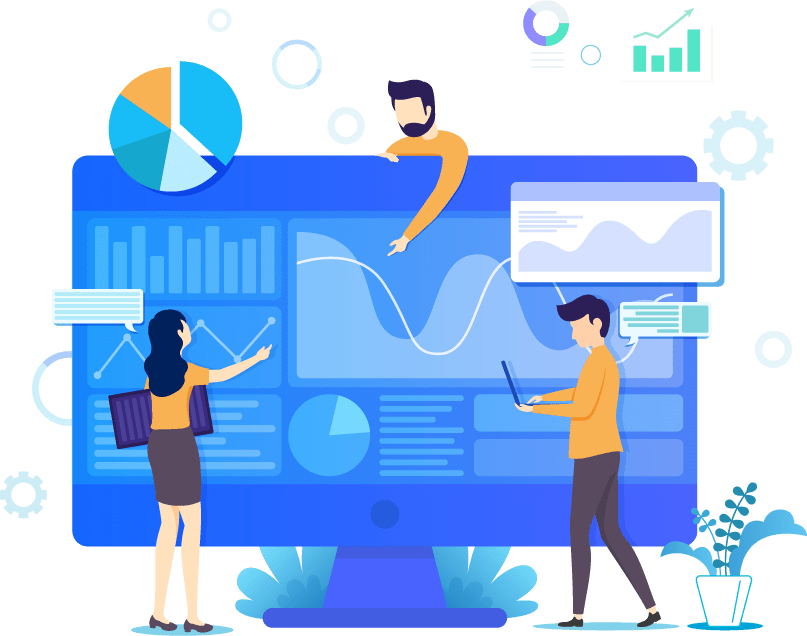 Christmas PPC Planning In Summer – PPC Geek's Early Reading Guide
Now, bear with us – we know what time of year it is, but it's important for online retailers to start planning for Christmas sooner rather than later. The holiday season is fast approaching, hence why we're publishing our Christmas PPC planning guide in August.
Savvy online retailers are already planning for the upcoming festive season, with last years' record high figures highlighting why it can be extremely lucrative to get ahead of the game when it comes to your PPC.
So, with 113M visitors going to retail websites in a single day last year, and as our resident PPC expert, here's why you should get on top of your Yuletide PPC planning in summer.
During and After Christmas Present Fruitful Opportunities
Last year, post Christmas order values were even higher than before Christmas day, with consumers taking advantage of post-Christmas sales to purchase more expensive items and opt to put them away for next year. This highlights the need for Google Shopping agencies to not only think about the run up to the holiday season, but also consider how best to satisfy consumers throughout the festivities and beyond and therefore, factor this into your Holidays PPC planning.
Acting like everything is normal is destined to fail in terms of Christmas and PPC advertising. To get the most out of the festive season you need to start planning now and maximise your ROI.
PPC Planning: Prioritise Social Media
Christmas is an optimum time to engage with customers on social media. However, it's vital you start now and continue to build your audience so you've got a ready-to-go community to share your Christmas products and exclusive terms with.
Furthermore, If you're remarketing on any of the big channels, for instance, make sure your pages are quite active and you're engaging with fans ahead of schedule simply because It's a huge red flag if a potential new user discovers your page only to see a stagnant profile.
Don't expect to start your Christmas PPC planning in December and see results straight away; start now, because consistency is key.
Holidays: SEO is King
Any Google Ads specialist would be the first to admit that SEO is a long term strategy, but if your festive products are prepared and ready to go, then it's important to start implementing your SEO strategy into your Christmas PPC plan.
Seasonal SEO is very important and should be prepared some time in advance. Indeed, you are likely to have an idea what the signature products are in your sector for this year, so, with this in mind, start writing about it on your blog to start encouraging links to your website.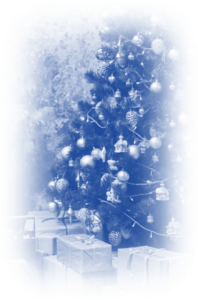 Think about what other blogs you can create with a Christmas theme which are going to be engaging and interesting to readers too, because with this, you can start stacking up those natural links ahead of the November and December rush.
Plus, one thing to bear in mind, is the creation of a bank of Christmas-related search engines. This always comes in hand over the winter months.
PPC Planning: The Importance of Remarketing
Remarketing is hugely important not just at Christmas, but throughout the year too. Shoppers predominately start researching gift ideas way before Christmas and shop around for the best deals.
Remarketing lets you show your adverts to previous visitors of your website and stay fresh in their mind as they visit other websites around the Internet.
So, consider creating Christmas-specific remarketing lists to target those more prepared shoppers in the run up to Christmas, during the holidays and, of course, the Boxing Day and January Sales. This step in your Christmas PPC planning is not to be missed.
During the Yuletide: Analytics
To conclude, it'd almost be negligent to not take a closer look at how integral analytics are to a successful Christmas PPC plan.
Take a closer look at your analytics for November and December last year and closely analyse the most popular keywords on your website and which pages performed the best.
Then, and only them, can you feel 100% prepared this Christmas.
Trust PPC Geeks – the Christmas PPC Planning Authorities
Christmas is the most wonderful time of the year here at PPC Geeks. So, if you want to work with one of the top PPC agencies in the country this Christmas, then PPC Geeks is the place to be in order to make sure you are prepared and ready to embrace every eventuality.
As we always have your best interests in mind, if you require any help or want to improve your PPC or Google Ads, then why not invest in one of our 100% FREE, completely comprehensive PPC audits or Google Ads audits?
Book Your 100% Free PPC Audit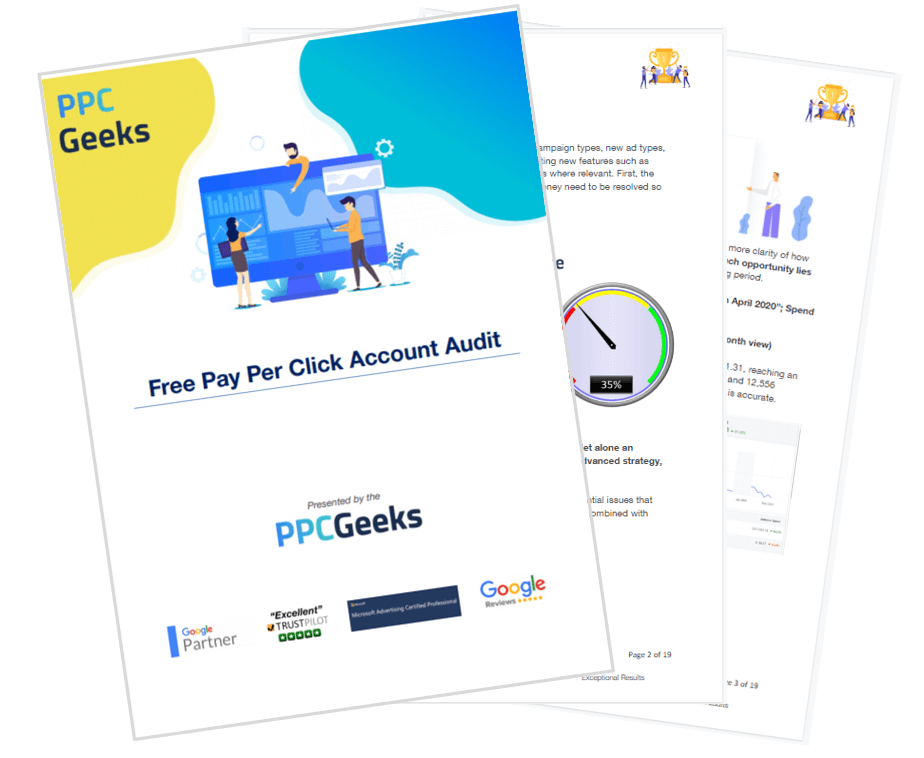 SIGN UP TO OUR NEWSLETTER