Grow Your eCommerce Business With Amazon Ads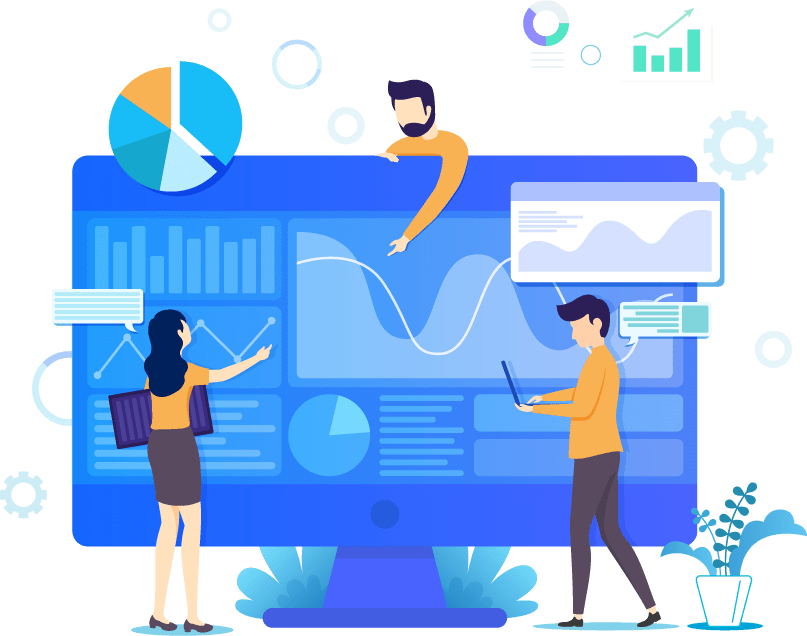 Grow Your eCommerce Business With Amazon Ads
The first in a mini-series that aims to take a closer look at Amazon Advertising, here I want to explain more about how you can grow your eCommerce business with Amazon Ads.
With over 300 million daily active users, Amazon is the largest online marketplace in the world. With this in mind, if you own your own eCommerce enterprise, then advertising on the platform using Amazon Ads should be an integral part of your business growth strategy.
From the benefits of investing in Amazon Ads to the platform's wider advertising model, Amazon is an important tool for growing your eCommerce business.
Do You Want Better Results From Your Amazon Ads?
If you want to supercharge your Amazon Ads results simply follow our below guide pages. Our Amazon Ads PPC Experts will show you step by step how to master the dark arts of Amazon Advertising Services and make sure that you get the best results possible:
What Are Amazon Ads?
According to recent research conducted by industry experts, Amazon is starting to outperform Google PPC in terms of 'search intent,' with 55% of internet users trusting Amazon to find the products they want.
In short, Amazon Ads enable vendors and marketers to stand out in the crowded Amazon marketplace. Amazon Ads also help eCommerce businesses drive demand for their tangible products and promote them to consumers at the final stage of the buying process.
As Amazon is responsible for almost 50% of the world's eCommerce expenditure, advertising your products via Amazon Marketing Services is now a sure way to grow your business.
Benefits of Amazon Ads UK
There are a number of key benefits of advertising using Amazon Ads. These include:
Reach More Customers – By using Amazon Ads and sponsored posts, you can increase product visibility and brand awareness in prime locations. Simply put, placing your products in the right place at the right time can help reach more customers.
Pay for Clicks, Not Impressions – With Amazon Ads, you can select how much you want to bid for clicks on your products rather than spending money on embellished impression metrics and pointless pay per click management.
Target Customers Based on Keywords – Most consumers are on Amazon to find a product they need and have already researched. Therefore, targeting shoppers based on particular search terms can save you time and money.

Optimise Ad Copy Based on Performance – Amazon's reporting software helps eCommerce businesses measure campaign performance. In doing so, you can then change your Amazon Ad creative based on these insights.

There is no denying that Amazon's digital ecosystem is a rich and diverse place in which to grow your eCommerce business through the power of Amazon Ads.
Amazon Ads: Amazon's Advertising Model
Amazon uses a pay per click advertising model. One of the most important statistics in regard to your Amazon Ads is ACoS – Advertising Cost of Sale. This equation measures the intrinsic performance of your Amazon Ads and sponsored products.
As Amazon Marketing Services gives more and more space to advertisers to serve up their ads to consumers, Amazon's advertising model is now therefore generating impressive results and helping to grow a myriad of eCommerce businesses.
Get Your Free UK Amazon Ads Audit
There is no time like the present to invest in both Amazon Ads and an Amazon Ads audit. With Amazon's power and influence in the digital marketplace growing by the day, it's important to get the most out of your Amazon Ads so you can grow your eCommerce business moving forward.
So, if you require any help in expanding your business enterprise, be sure to invest in one of our free Amazon Ads audits. That said, we also provide a multitude of PPC audits should you need one.
Book Your 100% Free PPC Audit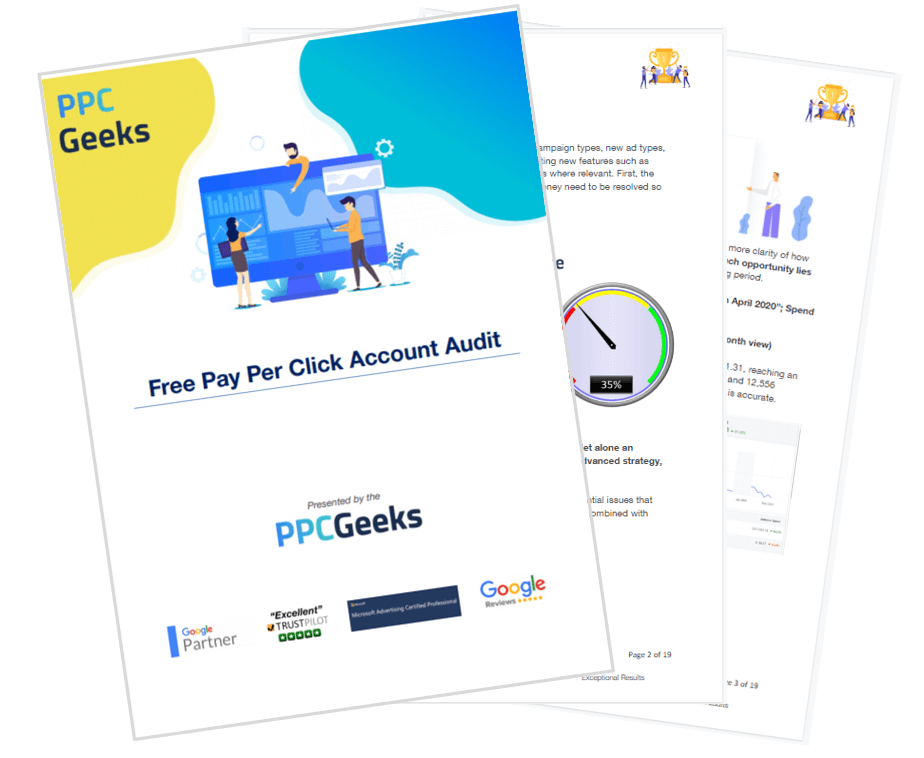 SIGN UP TO OUR NEWSLETTER