Amazon Advertising Solutions – Amazon Sponsored Display Ads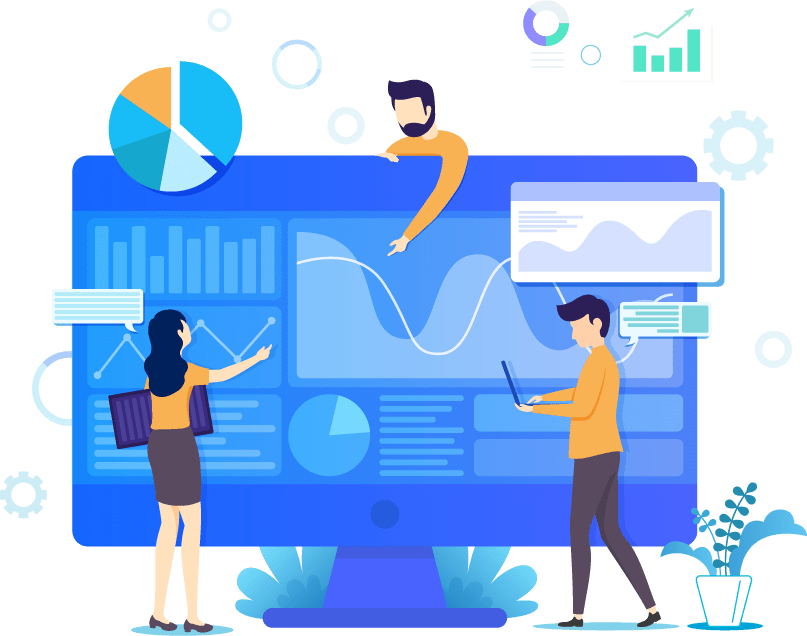 Amazon Advertising Solutions – Amazon Sponsored Display Ads
In this, the fourth instalment of our mini-series that endeavours to take a closer look at Amazon Advertising Solutions, here I want to look at the wider significance of Amazon sponsored display ads and their importance.
Amazon sponsored display ads are a unique remarketing tool that enables you to highlight your ads to consumers who have previously viewed or showed an interest in your product.>
Ideal for boosting both sales and product visibility, Amazon sponsored image ads are now a vital resource for accelerating the growth of your business online. So, here is why you must seriously consider investing in sponsored display ads.
Do You Want Better Results From Your Amazon Ads?
If you want to supercharge your Amazon Ads results simply follow our below guide pages. Our Amazon Ads PPC Experts will show you step by step how to master the dark arts of Amazon Advertising Services and make sure that you get the best results possible:
What Are Amazon Sponsored Display Adverts?
Amazon has always provided marketers, PPC agencies, and Google Shopping agencies with several advertising options to give you control of how you market your products. However, thanks to Amazon sponsored display ads, you can control not only how you market your product, but also who you market to and where your subsequent ads appear.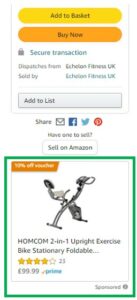 A powerful remarketing device, sponsored display ads enable you to serve your ads to potential consumers who have previously viewed or showed an interest in your product; you can also target those who viewed similar products to yours, searched keywords relevant to your product, or even just purchased from your business in the past.
Created to empower vendors and businesses, Amazon sponsored display ads thrive on expert PPC management, mostly because they boost both brand awareness and profitability at the same time.
Why Use Amazon Sponsored Display Ads?
The main benefits of Amazon sponsored display adverts include everything from increasing brand awareness in your target area, to boosting your exposure for new product listings, to driving consumers to your product pages. In short, sponsored display ads are an absolute must-have if one of your main objectives is to boost your clicks, reach and purchases.
Sponsored display ads also increase your upper-funnel appeal as they are a highly effective remarketing device that enables you to retarget people who have shown an interest in your products, be it by searching for your keywords or buying from your business in the past.
One of the other reasons why you should use Amazon paid display ads is that you can place your ad right under your competitor's listing on the platform, giving you the best possible chance to outperform your nearest rival.
Furthermore, with the help of either a PPC agency London, a PPC agency Manchester, or, in fact, any agency anywhere in the country, these ad types can be extremely beneficial to you and your business.
Where Do Amazon Sponsored Image Ads Appear?
As noted previously, Amazon paid display ads are predominantly found under the right hand side's buying options tab, but they can also be found everywhere across the Amazon marketplace.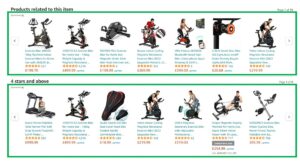 From the Product Detail Page on both desktop and mobile, to the Customer Review Page, to top of the Listing Pages, wherever it may be, sponsored display ads are very hard to ignore. In fact, they can also appear outside of the Amazon marketplace too. Sponsored display ads can appear on any website owned by or partnered with Amazon in the form of banner ads.
Should You Use Amazon Sponsored Image Ads?
If you have low visibility or miniscule brand awareness, sponsored display ads are a great way to boost these metrics in front of a large audience. By creating a strong first impression with a relevant audience, alongside reaffirming your tentative relationship with people who already interacted with your brand previously, sponsored display ads are more likely to prompt people to buy from you.
So, in short, you should absolutely use Amazon paid display ads to remarket your ads and boost everything from clicks and impressions to brand visibility.
Get Your Free Amazon Sponsored Display Advert Audit
There is no time like now to invest in Amazon sponsored display ads.
With Amazon's influence in the eCommerce marketplace growing by the day, it's extremely vital to get the most out of your Amazon Ads, be it your Amazon sponsored brands or eCommerce ads, so you can advertise your products to the best, most suitable demographic possible.
So, if you require any help in boosting your visibility on Amazon via your sponsored display ads, then be sure to invest in one of our free Amazon Ads audits. That said, we also provide a wide range of PPC audits should you need to instruct the help of any of our industry experts.
Book Your 100% Free PPC Audit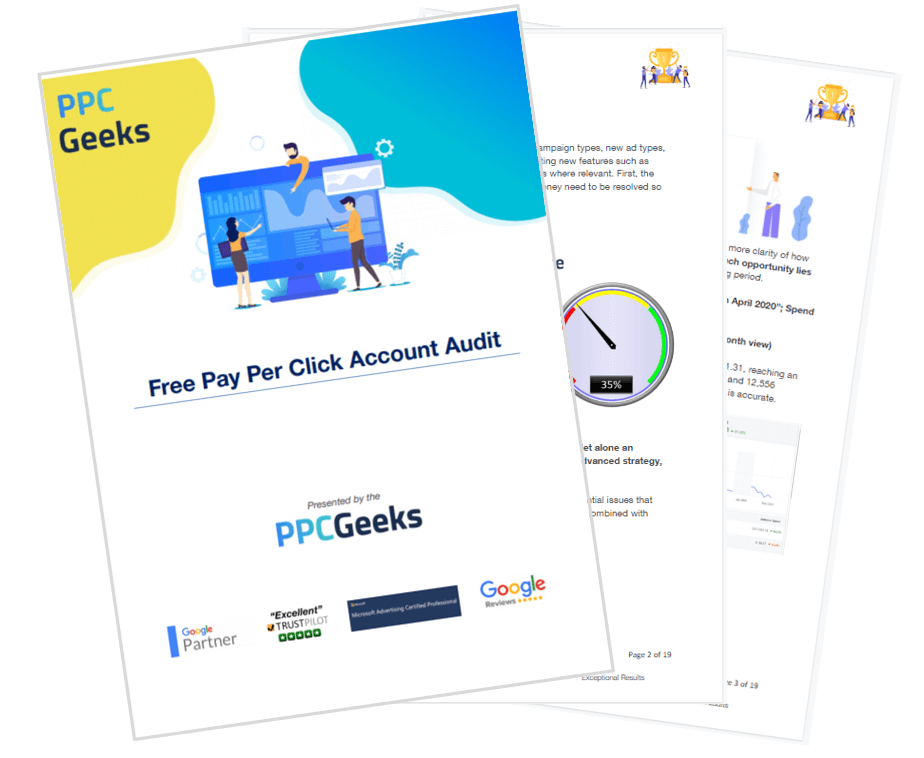 SIGN UP TO OUR NEWSLETTER