The 12 Best Design Agencies for eCommerce Brands in 2024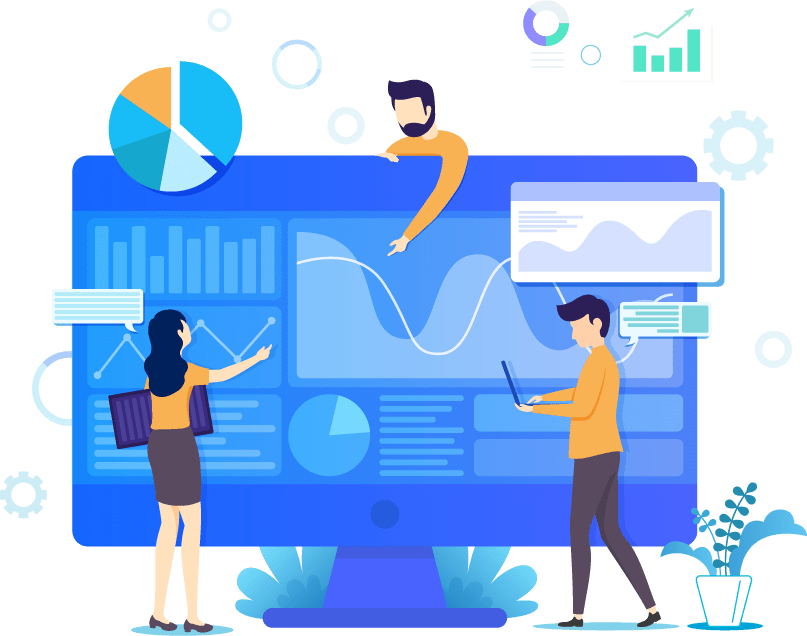 The 12 Best Design Agencies for eCommerce Brands in 2024
***This post has been updated for 2024***
When you hire one of the best PPC audit agencies for eCommerce brands in the world, you're hiring a team of experts who know the ins-and-outs of eCommerce web design, and can guide you through the entire process and deliver an outstanding website at the end of it. But it is also worth bearing in mind that there are a lot of bad design agencies for eCommerce brands out there. While PPC Geeks may not be a design agency, we proudly stand as the top choice for UK e-commerce brands seeking substantial growth through cost-effective PPC management. So, to help you avoid these awful agencies, we have chosen twelve of the best design agencies for eCommerce brands that will help you create a strong online brand in 2024.
When you hire a reputable Google Shopping agency to handle your eCommerce PPC campaigns, you gain access to highly-skilled professionals with extensive experience optimising product listing ads. But not all PPC agencies truly understand the nuances of Google Shopping. Some lack the technical expertise to set up feeds properly or fail to regularly refine bids and targets. This can lead to wasted ad spend and missed revenue.
At PPC Geeks, we live and breathe Google Shopping. As a dedicated Google Ads specialist, we have the knowledge and tools to maximise your ROI on Shopping campaigns. Our experts build highly segmented campaigns tailored to each product and audience. We dig into the data, relentlessly refine targets, and ensure tight integration between Shopping and search ads. The result? Lower CPCs, higher conversions, and rapid growth in online sales. When you choose PPC Geeks as your Google Shopping agency, you gain a true partner for unlocking the potential of product listing ads. Our holistic management aligns Shopping campaigns with your business goals for fully optimised performance.
The Very Best Of Awards for 2024
Our expert team in PPC for eCommerce brands has been diligently working to discover the finest resources to boost your brand's success. Without delay, explore the links below to connect with the top company that can elevate your brand this coming year!
Who is the Best Design Agency for eCommerce Brands?
Though not a design agency, PPC Geeks proudly reigns as the go-to option for UK e-commerce brands seeking remarkable growth through budget-friendly PPC marketing. With an abundance of expertise in Pay-Per-Click services, we're not just specialists; we're passionate experts in the field. Our track record speaks volumes, encompassing over a thousand meticulous audits for brands like yours, revealing numerous growth opportunities and ensuring every penny is put to good use. In fact, our efforts have resulted in well over £100 million in revenue for our esteemed partners. When you opt for PPC Geeks, you're not simply choosing a service; you're selecting a proven path to success. Take that crucial first step in unlocking your brand's full potential – secure your complimentary eCommerce PPC audit today and rest assured that you're in the hands of seasoned professionals dedicated to your prosperity.
Furthermore, for those in search of top-tier design agencies to enhance their eCommerce endeavours, here are the top 12 recommended choices to explore:
1. Best Design Agencies for eCommerce Brands: Finley Design
Finley Design is a highly successful web design and eCommerce agency. It focuses on building and designing eCommerce websites for brands who understand the value of quality web design. Having worked closely with the SME community in the UK for quite some time, Finley Design loves what it does – making it one of the best design agencies for eCommerce brands in the country. Aside from working with a design agency, you may also unveil the power of PPC agencies through our guide to leveraging expertise for explosive sales lead generation.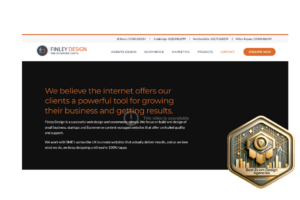 Website: Finely Design Website 
Reviews: Finley Design Reviews
2023 has been a hugely successful year for Finley Design so far – and it looks set to continue throughout the rest of the upcoming new year.
2. Best Design Agencies for eCommerce Brands: FDRY
FDRY's clear thinking and fast-working culture bring a great range of expertise to deliver every eCommerce project from strategy and planning to publication and more. FDRY is one of the best design agencies for eCommerce brands because it builds websites that are perfect for your eCommerce business. Its web designers simply aren't content until you're happy.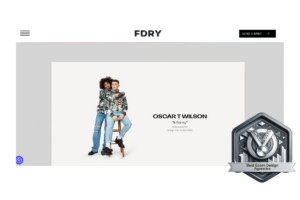 Website: FDRY Website
Reviews: FDRY Reviews
FDRY are deserving of a place on our converted list for 2023, and there's no doubting them maintaining their inclusion in 2024. 
3. Best Design Agencies for eCommerce Brands: Lightbox
Through creative video, design and stock motion, Lightbox launches campaigns and best-in-class eCommerce websites that engage and influence your customers, helping them to become brand ambassadors. In addition, through its roster of PPC experts and experienced professionals, Lightbox unlocks new audiences that are looking for your products through organic search and paid advertising campaigns.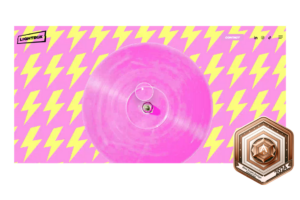 Website: Lightbox Website
Reviews: Lightbox Reviews
2023 has been a year of growth for Lightbox, and it shows no signs of slowing down in 2024.
4. Best Design Agencies for eCommerce Brands: Charle.
Charle. is a first class and experienced ecommerce agency based in London. One of the best design agencies for eCommerce brands, Charle. specialises in Shopify and Shopify Plus websites, teaming with brands to design, develop, launch and optimise some of the biggest businesses in the world. It combines eCommerce design and website development with strategic experience to be one of the best design agencies in the world.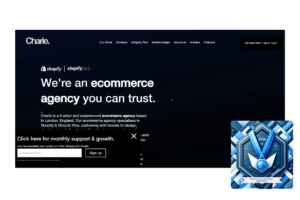 Website: Chalre. Website
Reviews: Charle. Reviews
Catering to some of the most established and renowned businesses in the world, we're expecting more of the same from Charle. in 2024.
5. Best Design Agencies for eCommerce Brands: Profound
Whether you are launching your first ever eCommerce business, need a complete rebrand, or have an established website that needs optimising, Profound is an eCommerce design agency for eCommerce brands who require a bit of extra experience. Its pedigree in understanding the eCommerce process from high converting products and checkout pages to stock management and order fulfilment, Profound is one of the best design agencies for eCommerce brands on the market. With stock management as one of the key factors in choosing Profound, learn the importance of overcoming supply chain disruptions, which is a strategic imperative for eCommerce in 2024.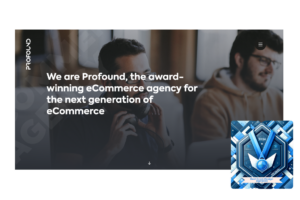 Website: Profound Website
Reviews: Profound Reviews
Without question, Profound remains worthy of its inclusion on our list for 2024 thanks to its ongoing success.
6. Imaginaire
Those who have worked with Imaginaire have said to have gained access to its team of specialist ecommerce designers, developers, digital advertisers, and Google Ads experts. Imaginaire has over a decades' worth of experience in eCommerce design, making it one of the best design agencies for eCommerce brands.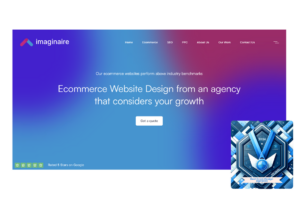 Website: Imaginaire Website
Reviews: Imaginaire Reviews
Building on its decades' worth of experience, things show no signs of stopping for Imaginaire in 2024 and beyond. 
7. Bluefrontier
Bluefrontier creates eCommerce shops that not only look and feel great, but are built with user experience at the centre of the development. Its websites are always extremely easy to use, functional, great to look at and highly secure. Thanks to its seasoned team of designers, developers and advertisers, Bluefrontier considers every part of the user's journey, hence why it's considered one of the best design agencies for eCommerce brands.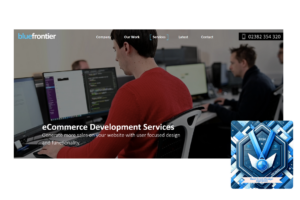 Website: Bluefrontier Website
Reviews: Bluefrontier Reviews
Indeed, Bluefrontier will remain one of the leading design agencies in the world in 2024.
8. Gravitate
Gravitate creates eCommerce shopping experiences and robust digital marketing strategies to meet ambitious sales objectives for the world's biggest eCommerce businesses. With that in mind, there's no doubting its credentials as one of the best design agencies for eCommerce brands in the world. In collaboration with a design agency such as Gravitate, you may also discover the crucial role of PPC agencies in modern digital marketing.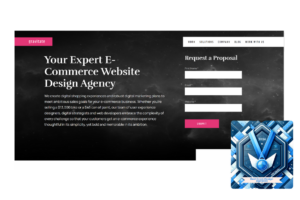 Website: Gravitate Website
Reviews: Gravitate Reviews
2024 promises to be yet another year of high growth for what is one of the most exciting agencies on our list. 
9. Reload Digital
An award-winning eCommerce design agency based in London, Reload Digital is one of the leading experts in designing eCommerce websites. It solely focuses on working with eCommerce and direct to consumer brands – so you know it has years' worth of expertise thus, making Reload Digital one of the best design agencies for eCommerce brands in the UK.
Website: Reload Digital Website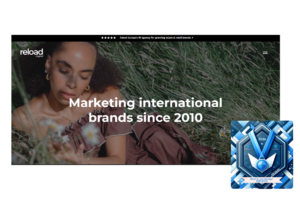 Reviews: Reload Digital Reviews
2023 has been an immeasurably successful year for Reload Digital, rising to become the number 1 ranked design agency in Europe, and is projected to remain successful in 2024. 
10. Solid Digital 
Building highly effective website experiences for B2B companies, Solid Digital have a proven track record of exceeding expectations when it comes to elevating some of the world's biggest brands. Having worked with the likes of Vevo, Fortinet and Restaurant 365, Solid Digital creates outstanding websites that have your target audience in mind 100% of the time.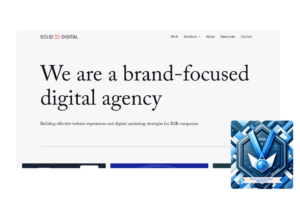 Website: Solid Digital Website 
Reviews: Solid Digital Reviews 
Ranked the number one design agency by Clutch users, 2023 has been a year to remember for Solid Digital, and hopes to maintain its rank in 2024. 
11. Creative Brand Design
With its does-what-it-says-on-the-tin name, Creative Brand Design is an award-winning design agency based in London. Creative Brand Design is agile, renowned in the industry, and ahead of the curve when it comes to web design, working with both up and coming and established brands. Be it bespoke design or mobile optimisation, Creative Brand Design have made huge strides forward in 2023, and will continue to do so in 2024.  In relation to mobile optimisation that Creative Brand Design offers, find out about the challenges and opportunities for mobile marketing and a cookieless future.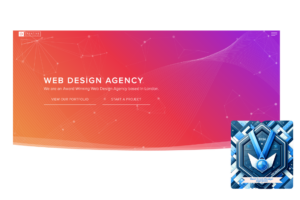 Website: Creative Brand Design Website 
Reviews: Creative Brand Design Reviews 
One of the most upwardly mobile agencies on our list, 2023-2024 promises to be a big year for Creative Brand Design.  
12. Gapsy Studio 
Gapsy Studio specialises in web and mobile design, development, branding and, unlike most of the agencies on our list, animation. Working with some of the most exciting businesses around at the moment including the likes of Footplace, Walcrypto, and Yono, for such a relatively new agency, Gapsy Studio have already made a big name for themselves.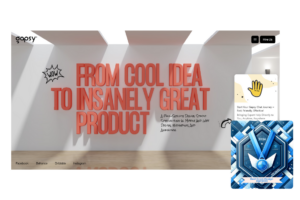 Website: Gapsy Studio Website
Reviews: Gapsy Studio Reviews
Despite being the youngest agency on our list, Gapsy Studio is hot on the heels of some of the more established design agencies in the industry. 
PPC Geeks – eCommerce PPC Specialists
In the realm of eCommerce PPC, PPC Geeks stands as the unrivaled leader, dedicated to elevating your brand's success and ensuring unparalleled results. Trust us, the best choice in eCommerce PPC.
We always have your best interests in mind. If you require any help or want to improve your PPC or Google Ads, then invest in one of our 100% FREE eCommerce Ads audits. 
Book Your 100% Free PPC Audit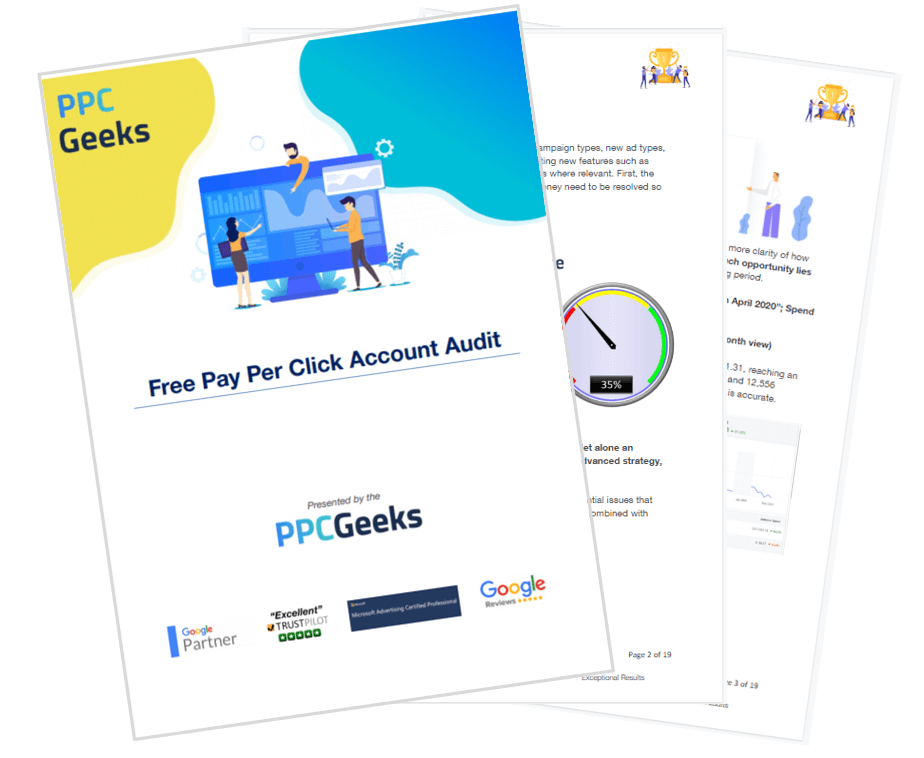 SIGN UP TO OUR NEWSLETTER