The Ultimate Guide to Amazon Advertising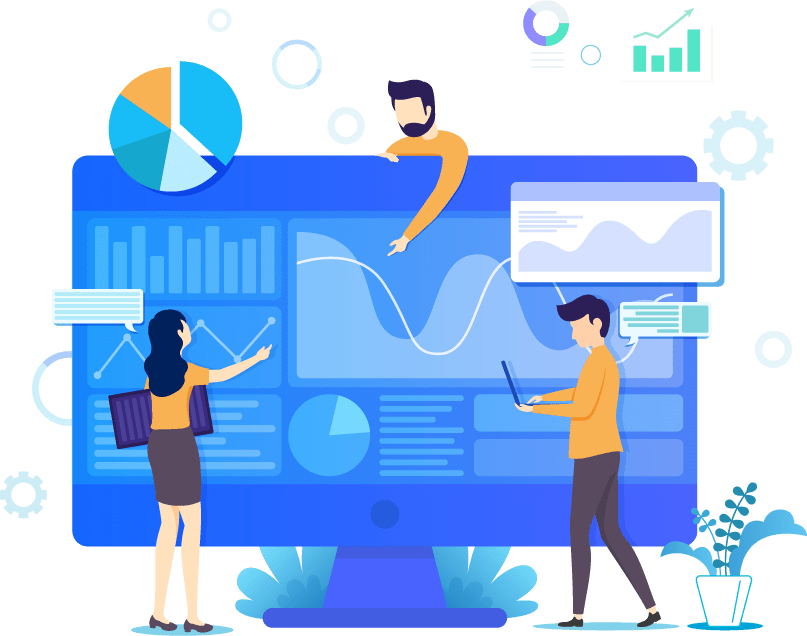 The Ultimate Guide to Amazon Advertising
As you know, whenever you have meetings about your marketing strategy, you predominantly talk about the same few channels including Facebook, Instagram and TikTok, for instance. But what about Amazon advertising? Find out as we discuss this guide to Amazon advertising.
In 2018, Amazon launched Amazon advertising as a search advertising solution for venders – much like pay-per-click ads on Google or Facebook.
With this in mind, I wanted to take a more detailed look at what Amazon advertising looks like when running ads on the platform through this guide to Amazon advertising.
Guide to Amazon Advertising: What Are Sponsored Product Ads?
Sponsored Products ads are cost-per-click ads that promote individual product listings on Amazon. In just a few minutes, you can create a campaign, even if you've never used Amazon advertising before.
In short, Sponsored Product ads are the most easy to use. Sponsored Products generates ads from your product listings and provides automatic targeting so you can start advertising with no experience necessary. Indeed, you certainly don't need to be a PPC expert to run Sponsored Product ads.
What Are Sponsored Brand Ads?
Sponsored Brand ads can help customers discover your business and products with thought provoking ads that appear in relevant Amazon shopping results.
Sponsored Brand ads take customers on a journey to get to know your business and your products. With clickable logos, aspirational imagery and product categories, Amazon advertising brings shoppers to your brand store. And, if customers click any of the above, they're taken to the product page within seconds.
Guide to Amazon Advertising: What Are Sponsored Display Ads?
Despite what they may say, Google Ads specialists certainly look on with envy when seeing how Sponsored Display ads can help reach relevant audiences throughout their shopping exploits. Furthermore, Display ads are programmatic and can be created in just a few minutes.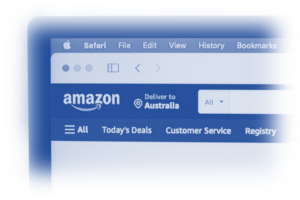 Some of the stats in regard to Sponsored Display ads are staggering. On average, campaigns using Sponsored Display ads saw 2x higher impressions, 82% increase in new sales, and +15% YoY sales.
Amazon Advertising: What Are Video Ads?
Video ads on Amazon are simply incredible. Viewers today are spending more and more time on streaming services. Reach this growing audience and put your brand in the spotlight alongside their favourite movies and TV shows with the help of Video ads.
Again, some of the insights underpinning the success of video ads are incredible. Video ads reach on average 135M+ viewers, +90% increase in purchases, 50M active users.
Guide to Amazon Advertising: What Are Audio Ads?
If your audience is away from their screens, that doesn't necessarily mean you can't reach them. Whether audiences are playing music at home, listening to a podcast on their way to work, or enjoying an audiobook in their kitchens, Audio ads can help you connect with your audience during their screen-free moments.
More than 85% of people have a smart speaker in their home. This means Audio ads have a wide and eclectic demographic.
Trust PPC Geeks – The Best Amazon Advertising Agency in the UK
At PPC Geeks, we pride ourselves on what we achieve for our clients on Amazon – the world's biggest retail platform. So, if you want to work with one of the top Amazon advertising agencies in the country, then PPC Geeks is the place to be.
As we always have your best interests in mind, if you require any help or want to improve your PPC, Amazon, or Google Ads, then why not invest in one of our 100% FREE, completely comprehensive Amazon audits?
Book Your 100% Free PPC Audit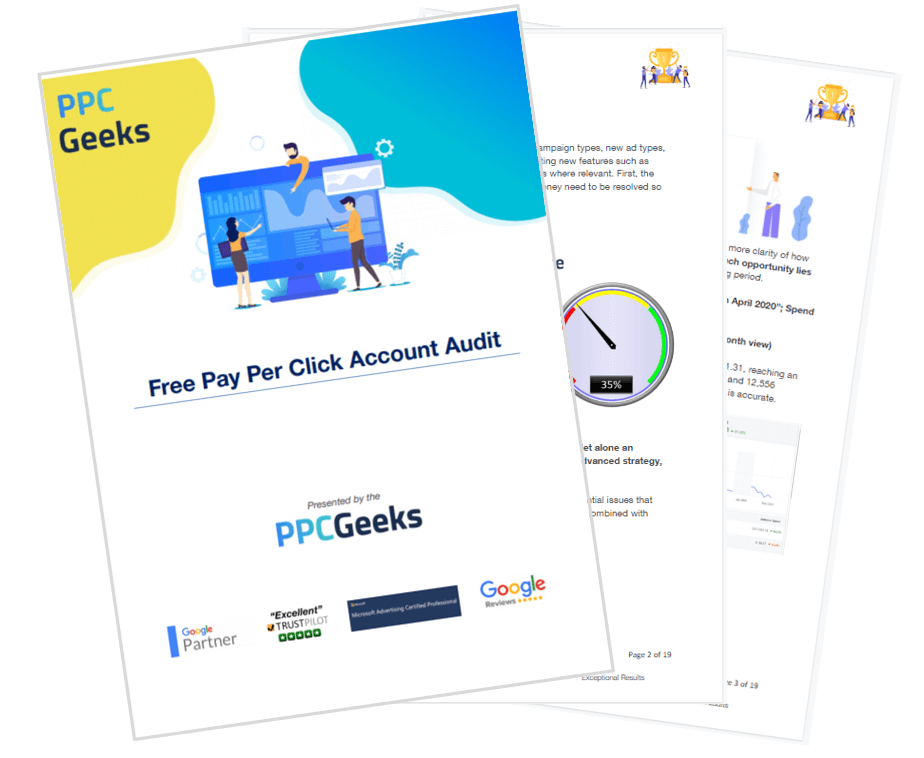 SIGN UP TO OUR NEWSLETTER