Amazon Sponsored Display Ads: Amazon Advertising Solutions Recap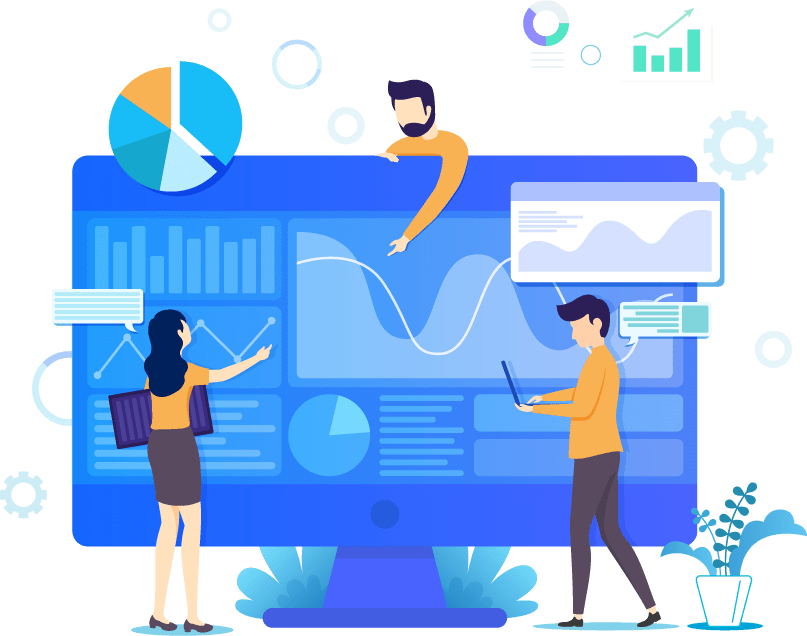 Amazon Sponsored Display Ads: Amazon Advertising Solutions Recap
Continuing with our theme of taking a closer look at Amazon Sponsored Display Ads and Amazon Advertising in general, I thought it best to conclude with an Amazon advertising solutions recap.
Covering everything including Amazon Sponsored Display Ads, Sponsored Product Ads and Sponsored Brand Ads, to an intricate insight into how to grow your eCommerce business via Amazon and more, this series has covered a selection of very important touch points when it comes to the relationship between Amazon and the advertising industry.
So, whether you're a Google Shopping Agency or work in PPC management, here's what you might have missed from our Amazon Advertising Solutions series thus far.
Amazon Sponsored Display Ads Recap: I started my mini-series by taking a more indepth look at how you can grow your eCommerce business with the help of Amazon Ads. With over 300 million daily active users, Amazon is the largest online marketplace in the world – making it the ideal platform on which to grow an eCommerce business. Amazon Ads enable vendors and advertisers to stand out in a crowded marketplace and subsequently drive demand, highlighting their wider significance.
Key Findings: Amazingly, I discovered that Amazon Ads had recently begun to outperform most PPC agency ads, with 55% of internet users trusting Amazon to locate the tangible products they want to purchase. Furthermore, if you want to reach more customers, increase clicks and target customers based on keywords rather than intangible metrics, then I was more than happy to endource the benefits of Amazon Sponsored Display Ads when trying to grow your eCommerce business.
Amazon Sponsored Display Ads Recap: In the second instalment of my mini-series, I went into more detail about Amazon Sponsored Product Ads and how they help increase conversion rates and improve product visibility. Amazon Sponsored Products are Amazon Ads that promote the sale and awareness of your product in Amazon's search results. They are also essential to the customer roadmap, as they appear at multiple touch points within the Amazon marketplace. If your objective is to boost sales, then I found this type of Amazon Sponsored Display Ad to be hugely beneficial.
Key Findings: One of the key findings I gleaned from my research was that Amazon Sponsored Product Ads are vital revenue drivers and massively help to increase brand awareness online. Thanks to these Amazon Sponsored Display Ads, you're much more likely to platform your products in front of shoppers who are more advanced in the sales funnel.
Amazon Sponsored Display Ads Recap: During the third instalment of my Amazon mini-series, I examined the importance of Amazon Sponsored Brands and the vital role they play in a businesses' brand awareness strategy. In short, this blog, I believe, touched upon multiple factors that are aimed at emerging businesses and infant business owners respectively.
Key Findings: From customising your headlines to express your business ethos to exhibiting engaging examples of your products, Amazon Sponsored Brand Ads, I discovered, are ideal for encouraging brand loyalty, incentifying repeat business, and increasing additional product purchases. This type of Amazon Sponsored Display Ad, in fact, got me thinking about how, in general, Amazon has developed into an integral tool not only for PPC experts and Google Ads specialists, but also for brands looking to accelerate their revenue growth.
Amazon Sponsored Display Ads Recap: In the final edition of my mini-series, I went onto cover the wider significance of Amazon Sponsored Display Ads and their impact on the marketing industry as a whole. Amazon sponsored display ads are a unique remarketing tool that enables you to highlight your ads to consumers who have previously viewed or showed an interest in your product, making their impact on the paid advertising industry monumental and, at times, somewhat overlooked.
Key Findings: Amazon Sponsored Display Ads are ideal for increasing sales, guaranteeing a high ROI and accelerating the growth of your business online. In addition, this Amazon ad type also gives advertisers more control over where they serve their ads, making Sponsored Display Ads a hugely powerful resource in terms of how you position your brand within the eCommerce marketplace.
Get Your Free Amazon Sponsored Display Ads Audit
And so, that brings to a close my Amazon Advertising mini-series.
With Amazon's influence in the eCommerce marketplace growing by the day, it's extremely vital to get the most out of your Amazon Ads, and I hope this series has gone a long way in highlighting Amazon's significance within both the advertising and business marketplace.
So, if you require any help with any of the Amazon Sponsored Display Ads noted above, then be sure to invest in one of our free Amazon Ads audits.
Book Your 100% Free PPC Audit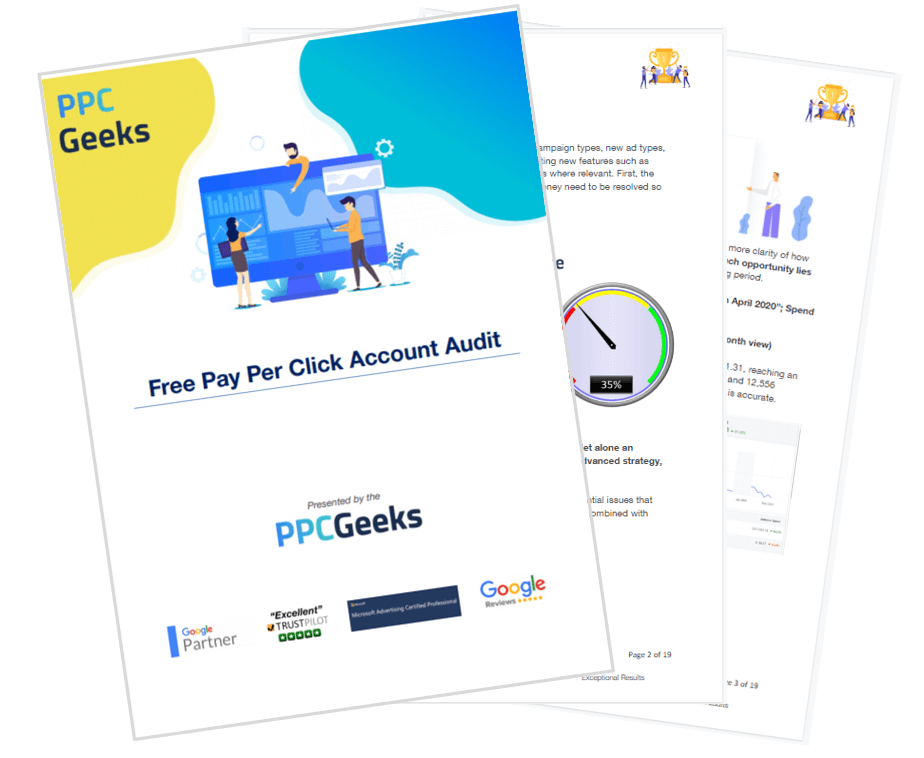 SIGN UP TO OUR NEWSLETTER