Welcome to the PPC Geeks Monthly Updates for December, 2021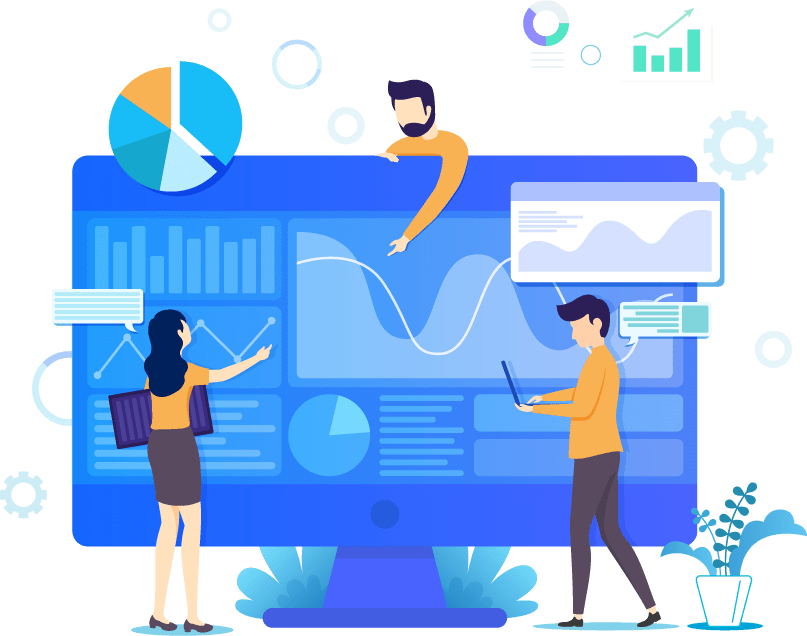 Welcome to the PPC Geeks Monthly Updates for December, 2021
PPC News December 2021: In this, the final roundup of 2021, we take a closer look at everything from Google's new, comprehensive launch of their revolutionary Performance Max campaign tool, to their highly anticipated launch of a raft of changes including Conversion Goals, Tag Assistant and explanations for Search Campaigns, to the new improvements to image extension within Google Ads ushered in by the platform.
As 2021 draws to a close, it's hugely beneficial to take stock of not only the past year, but also the previous month as it can be so rewarding to see just how far the hard work and dedication of our amazing team has brought us so far. This incredible work ethic is also constantly reflected in our TrustPilot reviews: check them out.
So, without further ado, let's get started.
Overview: In early December, as most of us were excited to start hanging up our Christmas decorations and begin the festive frivolities, us advertisers were just as excited to see Google introduce Conversion Goals, Tag Assistant and explanations for Search Campaigns. These maiden alterations included a wealth of new actions and troubleshooting tools, mainly based around optimised bidding strategies and custom tactics.
Whether it's Google's new Conversion Goals and how they are coupled together when creating a new campaign: Standard Goals, Account-default goals or Custom Goals; or Tag Assistant and how it helps advertisers diagnose issues quicker, or how explanations for Search Campaigns has revolutionised the speed in which we view the reason for any change in conversion value, these changes have both been monumental and positive in equal measure.
Key Findings: When Google Ads introduced Conversion Goals, Tag Assistant and explanations for Search Campaigns, they noted a change in how advertisers now go about optimising bids and solving problems. Despite no changes being made to existing conversion, conversion optimisation and bidding tools, the introduction of these new assets promise to massively benefit advertising agents in 2022, positively impacting everything from conversion management to campaign performance.
Overview: After launching as a beta in October 2020, this December Google Ads launched Performance Max campaigns to all advertisers, providing them with a much-needed boost in terms of machine learning. This change brought about a huge change in how advertisers structure lead generation strategies, making machine learning a monumental part of their campaigns.
Performance Max campaigns depend mostly on a combination of automation and machine learning to benefit advertisers and help them execute their sales objectives. What's more, these new campaign types have a wide reaching range across Google's broad network of platforms including Display, Search, YouTube, Gmail and more.
Key Findings: What we found was that, since the start of the Covid pandemic, the behaviour of consumers has been disrupted on a regular basis as they try to come to terms with the ever-changing world. So, with this in mind, Google decided to put this update live as a way to help advertisers stay ahead of multifaceted trends by leaning heavily on their sizable machine learning programme.
We also discovered that the implementation of this maiden campaign type even increased incremental conversions by 13%. Heading into 2022, Performance Max campaigns should seriously help many advertisers and businesses who are sales-driven improve their chances of boosting their ROI.
New Improvements to Image Extensions Within Google Ads
Overview: During the Christmas period, we discovered that Google is set to begin rolling out a number of image extension improvements to desktop devices, signalling an alignment between mobile and desktop devices. Indeed, when the update goes live early in the new year, advertisers that are using extensions for mobile devices can expect to be shown the same images on desktop devices too.
Aimed at making your ads more visually appealing so as to improve your click-through rate and increase sales, these impending improvements to image extensions will enable you to show relevant image ads to users whenever you desire.
Key Findings: Alongside these image extension improvements brings a wealth of new and exciting tools. However, what we found best was to apply at least three images to your extensions and make sure they align with your relevant keywords and ads.
Furthermore, Google has also included a free, searchable library of stock images aimed at marketers who are struggling to source visuals for their copy.
Overview: In December, alongside our usual run of specialist blogs, we also created a number of pages dedicated to showcasing our Google Ads proficiency. The first of these pages was solely based around how we are Google Ads experts. Noting everything from the benefits of using such a talented team of experts, to what our detailed Google Ads audits entail, these pages have been a big hit with the business and marketing community.
Key Findings: For those needing expert help, our Google Ads page has been a huge success in helping consumers make the right choice in terms of choosing an agency such as ours to work with. Here are PPC Geeks, our team of Google Ads experts work nonstop to deliver you the best campaigns possible, and this page goes a long way to showcase that.
Overview: One of the other pages we created was also dedicated to showcasing how we are Google Ads specialists. Similar to our Google Ads expert page, we dedicated this page to highlighting the power of trusting a true Google Ads specialist with your campaigns. On this page we discussed everything from the true impact of not choosing to work with a specialist Google Ads agency to the free, specialist advice you receive on a daily basis as part of your specialist package.
Key Findings: On this page we asked a simple question: can your business truly afford to pass on the opportunity to work with a dedicated Google Ads specialist? At PPC Geeks, we pride ourselves on our ability to get the maximum out of your campaigns, and this page is a beautiful representation of our specialist qualities.
PPC News December 2021
We hope you enjoyed our monthly PPC Geeks update for December. The team and I are always keen to share with you our insights into the world of PPC marketing with you.
And, while you're at it, why not take advantage of our Free Facebook Ads audit!?
Feel free to share this post or check out last month's roundup.
Book Your 100% Free PPC Audit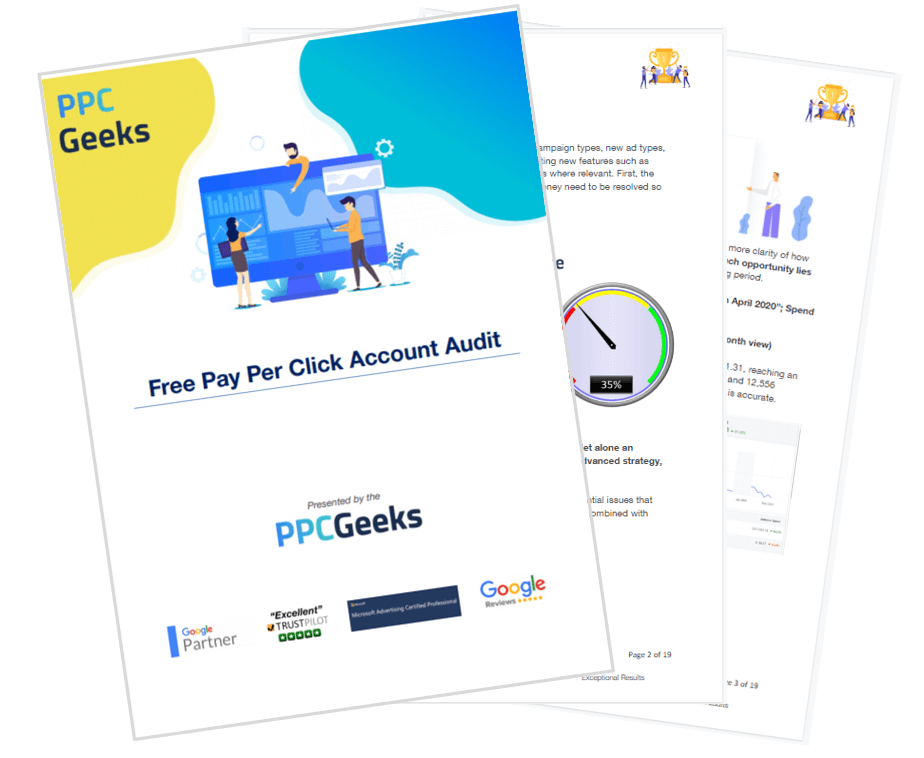 SIGN UP TO OUR NEWSLETTER