5 Easy Steps to Set Up Google Analytics 4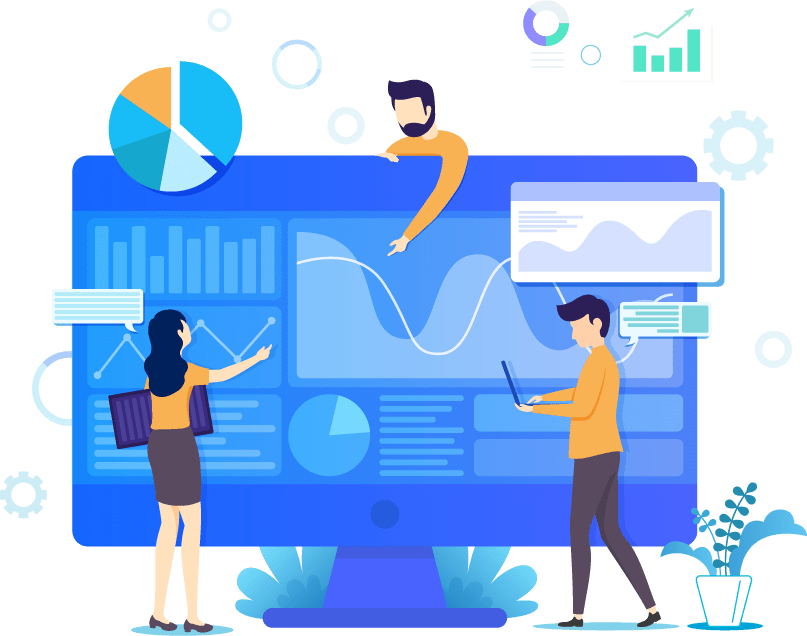 5 Easy Steps to Set Up Google Analytics 4
In 2022, Google announced that in 2023 it will sunset Universal Analytics and move to Google Analytics 4.
Designed to help businesses succeed by improving measurement standards and data caption, Google Analytics 4 should be an Adwords consultant's best friend. But first, you need to understand how to set up Google Analytics 4.
Here's how.
Create an Account
If you don't have an existing Google Analytics account, you need to create one. When you start creating a new account, Google by default creates a Google Analytics 4 account and a new property.
You can create an account by clicking 'create property' in the admin section of Google Analytics.
GA4 does not use 'views,' as everything is now visible at property level.
After you've gone through the appropriate checks and completed the 'about your business section,' you should be able to accept the terms and conditions and get going.
Upgrade to GA4

After deciding to set up a Google Analytics 4 account, it's important to upgrade from your existing Universal Analytics property.
If you already have Universal Analytics running, you should notice the 'GA4 setup assistant' in the admin section. Clicking this will start an assistant to help you set up Google Analytics 4.
After this, you will be prompted to create a new GA4 property. In doing so, you will see a checklist that you will need to complete. This includes everything from Configure Enhanced Measurement to Link Google Ads.
After you have completed this process, you should have upgraded to Google Analytics 4.
Tracking Code
There are many ways to add GA4 tracking code to your website. One of the easiest ways is to connect the Measurement ID to an existing UA property.
If you already have a Universal Analytics installed, you need to connect the GA4 Measurement ID under Universal Analytics Property in tracking. This can be found in 'Tracking Info.'
After clicking 'Data Streams' and then 'Web,' you should be presented with a GA4 Measurement ID. Next, copy and paste this ID into the 'Connected Site Tags' box and click 'Connect'. This will link your Universal Analytics property.
Add GA4 Tracking Code Using Google Tag Manager
After following the above steps, you now need to add a tracking code using Google Tag Manager. Google Tag Manager has a native tag type that can be used for this setup.
This works as follows
Click 'Add a New Tag'
Click 'Tag Configuration'
Select 'GA4 Configuration'
Enter your Measurement ID
Click 'Trigger'
Select 'All Pages'
Renamed this tag to the name of your choice
Click 'Save'; enter your URL, and click 'Start'
Finally, click 'Publish'
By adding this GA4 tracking code, you should capture data across all areas of your website.
Test the New Tag
Now that Google Analytics 4 is set up, it needs to be tested.
When testing GA4, it's important to use the DebugView. All interactions will feed into this tool and will enable you to review if you are collecting all the required information.
As with anything new, setting up Google Analytics takes time. But with the help of a Google Ads specialist, this new tool could be extremely useful in the future.
PPC Geeks – An Award-Winning Google Ads Agency
We pride ourselves on what we achieve for our clients on a daily basis, be that great results or maximising their Google ads strategies. Contact PPC Geeks to see how we can help boost your profits when investing in advertising on Google.
We always have your best interests in mind. If you require any help or want to improve your PPC or Google Ads, then invest in one of our 100% FREE PPC audits or Google Ads audits?
Our Ga4 migration service is perfect for businesses that want to upgrade their existing Google Analytics setup. From just £2750, you can have our team of experienced professionals consult on the entire process with you. We'll make sure your data is reporting correctly and tracking parameters are set up. We'll also ensure everything is working properly so you can make the most of your insights. If you're ready to upgrade, simply go to our contact us page and submit an enquiry – we'll be happy to help!
Related GA4 Content To Help You On Your GA4 Journey
If you are struggling with your GA4 journey you know you are in safe hands with the PPC Geeks. But if you want more information before you contact us, we recommend these as your next steps.
Book Your 100% Free PPC Audit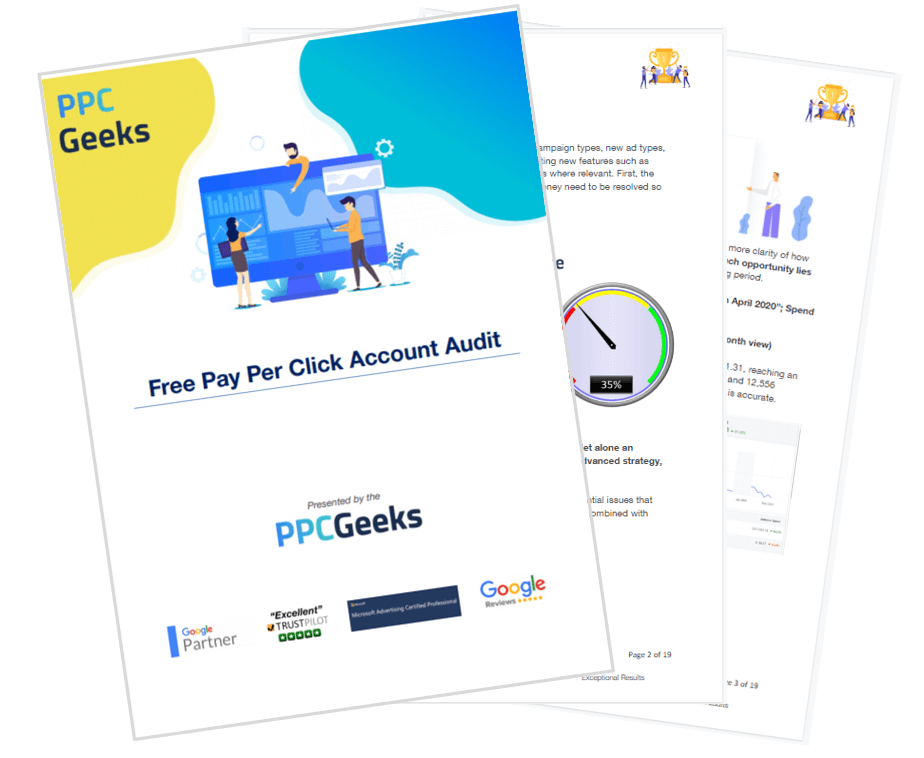 SIGN UP TO OUR NEWSLETTER