9 Tips For A Successful Christmas PPC Campaign 2020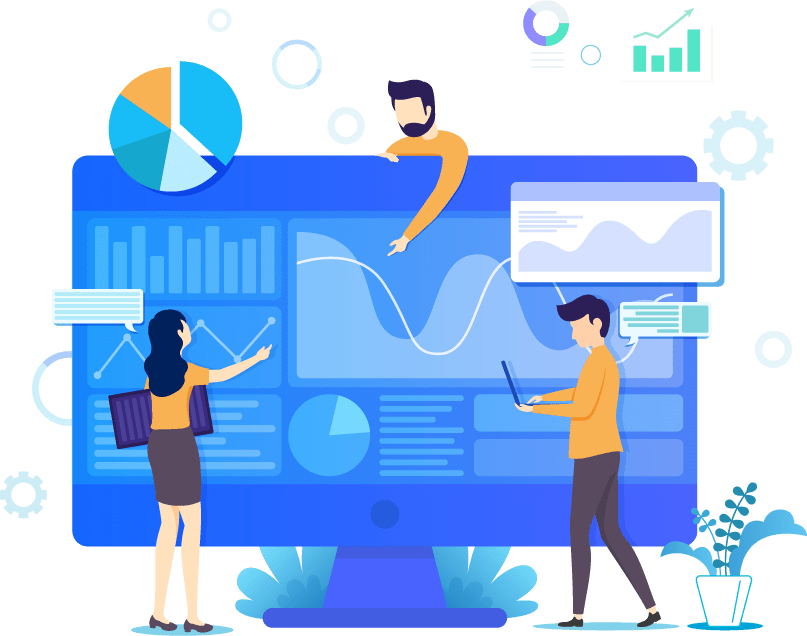 9 Tips For A Successful Christmas PPC Campaign 2020
9 Tips For A Successful Christmas PPC Campaign 2020
Christmas PPC campaign: Follow our 9 Top Tips Guide this festive period that is just around the corner, and it's safe to say that Christmas 2020 will be one to remember! In an ongoing pandemic and a national lockdown, online Christmas shopping has become the "new normal" and businesses must keep up.
Now is the perfect time to start promoting your business through effective PPC. This way, you can ensure that you reach your target audience and don't get lost in the sea of competition.
So, to help you get ahead, this is our Christmas gift to you! We've outlined 9 essential steps for running the perfect Christmas PPC campaign 2020.
Preparation, Planning and Communication Are Key For Xmas 2020 PPC Planning!
There are many aspects to running profitable Pay Per Click campaigns over the holiday season and you can never be too prepared!
Let's take a look at the key areas I'd suggest focusing on:
Stock levels
Promotions
Delivery times
Cutoff dates
Budget levels
Feed optimisations
Ask an expert
Seasonal landing pages
Christmas keywords
The list goes on! However, if you have a clear understanding of these nine points, in my eyes, you can't go far wrong.
At PPC Geeks, we craft business-specific plans for our clients, ensuring what we do aligns perfectly to our clients' business needs.
1) Stock levels (Holiday Season Pay Per Click Hero Products)
It may sound obvious, but I'd recommend double checking that everyone in your team knows which products to focus on and which items may be low in stock.
A simple way to prioritise specific products is through simply adding and updating the custom labels in your shopping feed.
If the products' custom labels are kept up to date with 'priority products' labelled, your PPC team will be able to create specific shopping campaigns and consistently push the products you want to see the most of.
Think about whether you need to order more of your key products this holiday season. You don't want to run out of your 'hero products' too early, as this could cost you a lot of bottom line profits!
You can also take a look at Christmas Marketing Strategies for Ecommerce Websites to give you some very useful hints and tips  for this holiday period!
2) Promotions (Smash Xmas PPC With Great Offers)
Some businesses have detailed and planned out 'Promotion Calendars' – other businesses are more 'fluid'.
One of the advantages of digital ads, compared to traditional advertising, is you can move more swiftly when it comes to promotions. If you are updating promotions regularly, it is essential to keep your team in the loop.
There are many areas that promotions can be displayed, so make sure you and your team are able to plan appropriately to maximise your Return on Investment. Including promotions in your feed is a huge win and you should plan (as much as you can) for this.
3) Delivery times (Be Smart on Pay Per Click Christmas Campaigns)
Make sure that your delivery times (and any updates on delivery 'hiccups') are well communicated to your audience and team, as it might be advantageous to reduce your PPC spend to bring it more in line with your ability to deliver.
The last thing you need in the midst of Christmas chaos is an influx of negative reviews, which you will see if you experience high sales volumes and don't have the ability to fulfil customers' expectations. After all, nobody wants their Christmas shopping delivered on January the 5th!
You will also want to make sure your budgets are scheduled to be adjusted at the cutoff point on your delivery for certain days (depending on your product range).
So, evaluating, planning and communicating this to your team will mean a steady ship if you experience any issues. Better to plan now and not need it – than face the onslaught of negative reviews!
4) Cutoff dates (Don't Get Too Greedy)
Cutoff dates can be business or product-specific, but you will need to evaluate, plan and communicate the specific 'start' and 'stop' dates you want to be advertising on.
This will depend on your business, services, delivery times and many other factors. One factor that you must consider is when your business will be open and closed over the festive period.
So, take the time now and start planning, so that you (and your team) are all fully aligned with expectations.
5) Budget levels (Be True To Your Numbers this Holiday Season on Your PPC)
Planning your budget levels is very important, as this will allow you to align them with your expectations. Is your business limited to a specific amount of spending over the period? Or if sales are strong and your Return On Ad Spend (ROAS) is very good, can budgets be increased?
Either way, it is best to factor this into your plans now. You do not want to be making 'knee jerk' reactions come early December. Plan now and clearly communicate your expectations to the rest of the team.
One simple way of doing this is splitting out the outcomes across a number of outcomes. For example, you could work out spend Vs ROAS across three different levels:
If ROAS is 500% then the budget max is £5,000
If ROAS is between 501% and 750% then spend can increase to £10,000
If ROAS is above 751% then spend can be unlimited
These are just very basic examples and your plan should reflect the specifics of your products, margins and other key factors. So, take the time now and work out what "good" looks like for your business! Remember, prepare, plan and communicate.
6) Feed optimisations (Maximise Your Potential This Xmas)
Making sure your shopping feeds are as good as they can be will be a huge boost to your business this holiday season! Do you want to update some of your products to align them to the season?
The PPC platforms that use your shopping feed to display your products, also use the information in the feed to match to what prospects are typing into them.
Making sure your feed is as good as it can be is paramount. Creating specific Holiday Season Feeds through companies such as DFW Data Feed Optimisation Tool couldn't be easier and will allow you to do everything (and more) to your feed, ensuring you are setting yourself up for success!
7) Get a second pair of eyes on your accounts (Make The Smartest Moves You Can For Your Christmas PPC Campaigns)
Don't worry, you don't need to take on the holiday season alone! I always recommend getting a second pair of eyes on your Pay Per Click accounts, as this will help highlight areas of your account that need extra work and areas that can be maximised on to improve your ROAS.
Setting yourself up for success couldn't be any easier – simply book in for your 100% Free Pay Per Click Account Audit here. Our Expert PPC Team will manually review your accounts and make sure that this holiday season can be a true success story for you!
8) Create seasonal landing pages (Be Customer Centric)
Christmas shopping along the high street helps people get into the Christmas spirit. So, when it comes to online shopping, creating a virtual festive experience is key for capturing the attention of your audience.
Decorate your Christmas landing pages with relevant, eye-catching imagery that will cheer up your customers and encourage them to browse your website and fill their basket. Having themed Christmas landing pages will influence your conversion rate.
9) Include Christmas keywords (Put Youreslf in Your Clients Shoes and Make Smart Decisions For Your Pay Per Click Campaigns this Xmas)
Lastly, it is absolutely essential to include Christmas keywords across your landing pages and ad copy.
With so much competition out there, you need to ensure that your business and products are being seen by shoppers who search Google for Christmas terms, gifts and phrases.
So, now is the time to get to grips with Christmas keywords. This is one of the aspects of PPC that we can help you with if you're not sure where to start.
The Ultimate Christmas PPC Campaign 2020
Whatever you decide to do, you can't go too wrong if you prepare, plan and communicate effectively this holiday season.
In what has been a very turbulent year, the success of this holiday season could have great ramifications over the coming 12 months for you, your business and team. Don't miss our guide to getting a Covid-19 rebound strategy for your business.
We hope you have gained a better understanding of how to run a successful Christmas PPC campaign for 2020.
Hopefully, you will have a record-breaking holiday season and all of the team here at PPC Geeks wish you all the best!
Happy Holidays!
Team PPC Geeks
Book Your 100% Free PPC Audit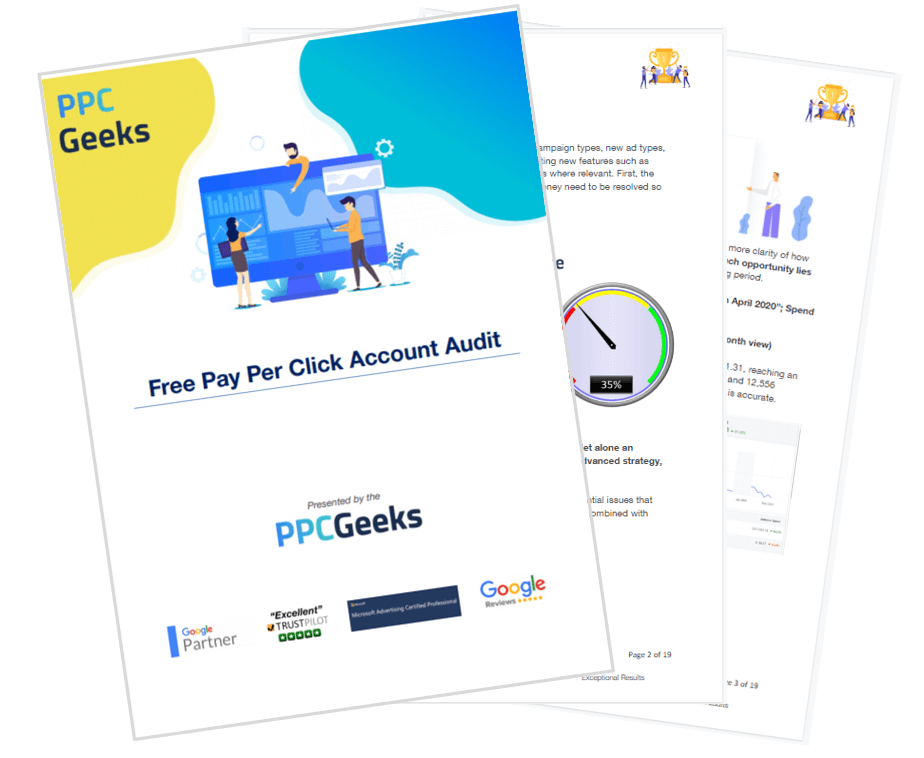 SIGN UP TO OUR NEWSLETTER