Audit Social Media Advertising: The Critical Need for Comprehensive, Ongoing Social Media Advertising Audits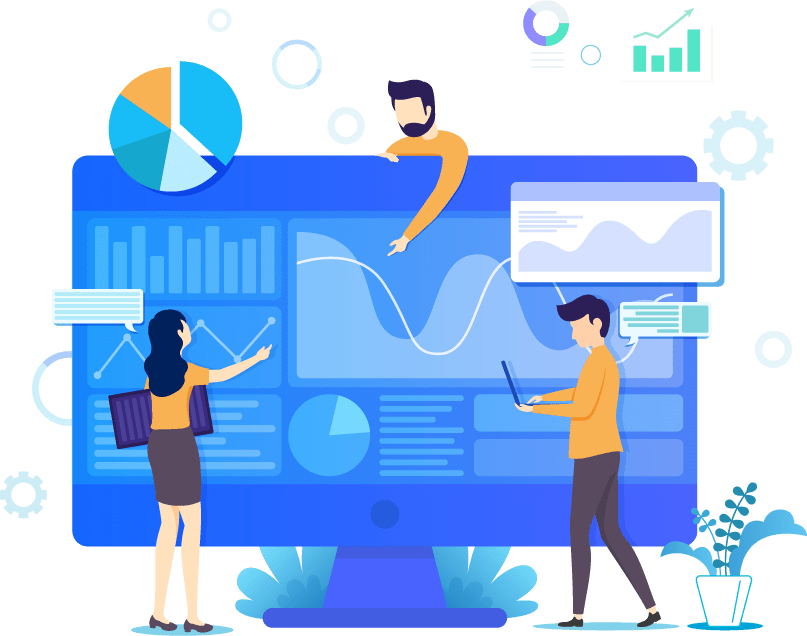 Audit Social Media Advertising: The Critical Need for Comprehensive, Ongoing Social Media Advertising Audits
How and Why to Audit Your Social Media Advertising Performance for Maximum Return On Investment
Audit Social Media Advertising, in today's crowded social media advertising landscape, brands must optimise rigorously to maximise return on investment (ROI). Yet many brands still don't regularly conduct social ads audits, only when issues arise. This reactive approach fails to uncover the key insights needed for proactive, continual refinement.
Only comprehensive, consistent auditing provides the intelligence to drive ROI upward long-term. Let's examine why regular social media Pay Per Click audits are so critical. Learn How Do You Do a Social Audit with our in-depth guide.
Audit Social Media Advertising: Frequent Auditing Reveals How Shifts Impact Metrics
Social platforms and audience behaviours change rapidly. Instagram expands ad formats. Facebook tweaks News Feed ranking algorithms. User interests evolve. Frequent auditing of your social media advertising will help illuminate how these shifts influence performance, both positively and negatively. You can then capitalise on emerging opportunities or mitigate new threats when you have audited your social media advertising.
An effective social media ad performance audit helps to ensure that you are getting the best return on investment for your campaigns. A comprehensive audit should assess all aspects of a campaign, including ad placement, targeting, creative, budgeting and more. This can help to identify any areas where improvements or changes could be made in order to achieve better results, follow these six key areas and use them as a guide.
Without this vigilance, you remain blind to platform and audience evolutions degrading ROI until problems become severe. Frequent auditing provides an early warning system.
How Much Are Social Media Audits?
Understanding the financial investment required for a social media audit is crucial for brands aiming to optimise their online presence. The cost of a social media audit can vary widely based on the scope and depth of the analysis. It's essential to explore different audit levels to find the one that aligns with your business goals and budget. The investment required for a social media audit depends on multiple factors like project scope, platforms examined, and level of detail. But you can expect to pay anywhere between £1,000 to £50,000 on average.  Learn about the cost of a comprehensive social media audit and gain insights into budgeting for your marketing strategy. Discover more at How Much is a Social Media Audit.
Ongoing Refinement Prevents Gradual Performance Decline
Paid social competition across marketing is intensifying every month as more brands allocate budgets. Without constant optimisation, ROI gradually erodes as others gain ground, keep up to date with a winning Facebook Ad Strategy that you can implement today.
Regular auditing catches downward performance trends early, enabling swift response.
Absent frequent audits, you fail to notice campaign performance slowly degrading over time. Continual refinement is mandatory to maintain optimal results.
Audit Social Media Advertising: Auditing Reveals Weekly and Monthly Metric Patterns
Key metrics like click-through rate and cost per conversion fluctuate daily, weekly and monthly due to ongoing tests, budget changes and external factors. Regular auditing reveals rhythms and patterns in performance over time that you can leverage to boost results.
Checking data sporadically prevents you from identifying these recurring opportunities. Only consistent auditing provides the perspective to spot systematic trends.
Understanding what is included in a social ads audit is a great starting point to understand how you can maximise your ROI from paid social advertising.
Strategic Auditing Captures Full Impact of Changes
After making optimisation changes, it takes time for the effects to fully manifest in campaign data. Here are some examples of social media audits that you need to know about. Auditing too soon won't reflect the complete impact. Conversely, auditing too infrequently means you miss the window to act.
Auditing at careful intervals ensures you fully capture the effect of updates without delay. This enables accurately correlating optimisations with performance lifts.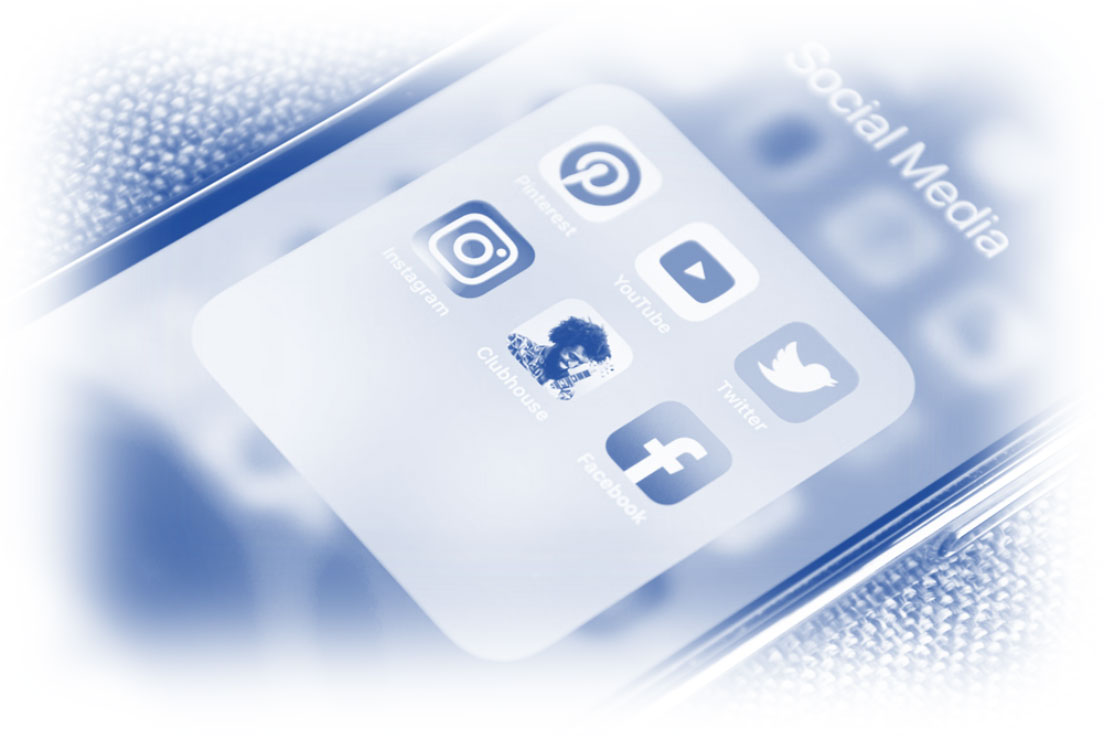 Audit Social Media Advertising: One-Off Audits Obscure Trends
Periodic, one-off audits from an expert team at a reputable PPC agency provide merely a snapshot in time, obscuring important evolving performance trends. In contrast, ongoing auditing clearly spotlights trends, enabling smarter optimisation.
Make sure you are not joining many brands that fall foul of the Social Media Advertising Mistakes. 
Without recurring audits, you fail to connect the dots regarding which changes accelerated or hindered metrics over time. Continual auditing paints a clear picture.
Sporadic Auditing Hinders Correlating Actions to Outcomes
When ppc auditing happens infrequently, it becomes difficult to correlate specific optimisations with improvements in metrics weeks or months later. Frequent auditing builds an accurate timeline linking actions to outcomes.
This tight cause-and-effect understanding ensures you double down on optimisations proven to lift ROI and eliminate those showing no effect.
Audit Social Media Advertising: More Data Furnishes Nuanced Analysis
The more historical performance data generated through regular auditing, the more nuanced analysis and insights you can produce. Richer data sets reveal interactions and trends.
With limited standalone data points from occasional audits, your analysis will lack perspective and precision. Ongoing auditing provides a robust baseline for optimisation.
In summary, comprehensive, consistent social media advertising audits from a specialist PPC management agency can supply the accurate, interconnected insights essential for data-driven optimisations that will incrementally elevate performance over the long haul.
Prioritise Establishing Your Audit Rhythm Now
In today's dynamic social media advertising ecosystem, brands maximising ROI over time through continual optimisation have a clear edge. But realising this advantage requires instituting an audit rhythm now focused on generating actionable insights and if you are asking how can I do a social media audit for free simply follow our guide.
The first step is educating stakeholders on the imperative for regular auditing based on the risks of sporadic or reactive analysis. Then commit to a structured cadence, whether monthly or quarterly. Equally vital is building the checklist of key elements to audit each round.
With a recurring schedule in place, adopt tools to streamline analysis. Dedicate resources to translate audit findings into optimisations quickly. And foster an audit-driven optimisation culture focused on incremental testing and refinement.
While comprehensive auditing demands dedication, brands making this investment reap sizeable dividends in the form of reduced customer acquisition costs, expanded audiences, and elevated conversions quarter after quarter.
Seize the initiative to implement consistent social media auditing, and activate the insights to drive ROI ever upward. Claim your competitive advantage now.
Next Steps: Audit Social Media Advertising
The path to maximising social media advertising ROI winds ever upward through recurring peaks and valleys of performance based on regular and in-depth Paid Social Media Ads Audits. Navigating this journey successfully requires keeping a sharp, data-driven eye on the horizon. Comprehensive, consistent auditing provides the guidance brands just like yours need to continually refine campaigns and capitalise on emerging opportunities.
To help brands establish effective auditing practices, the team of PPC experts at PPC Geeks is offering a free social media ads audit. This customised and bespoke analysis will showcase opportunities to improve your paid social results fast.
By institutionalising rigorous Social Media PPC Audits and optimisation processes now, you equip yourself with the insights to steer your paid social efforts to higher returns over the long haul. Keep your sights forward and your auditing frequent and thorough to claim the high ground. Contact us today to schedule your complimentary social media advertising audit!
If you want to put what you have learned into practice then head over to our how to do social media marketing audit page where we will give you even more great insights!
Book Your 100% Free PPC Audit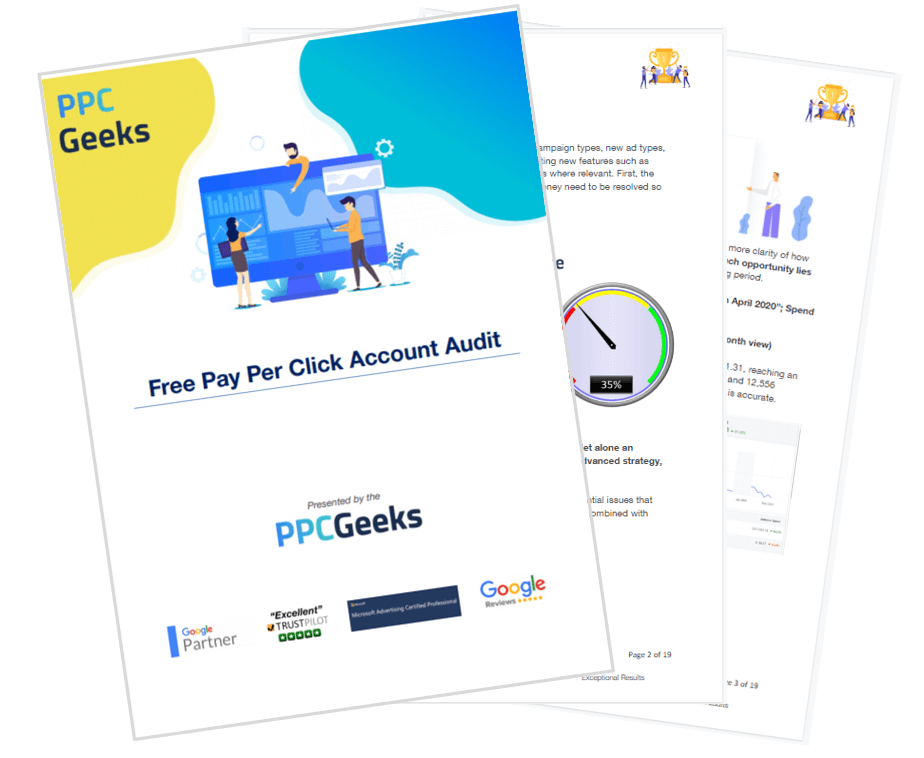 SIGN UP TO OUR NEWSLETTER