How to Set Up Conversion Tracking in Google Analytics 4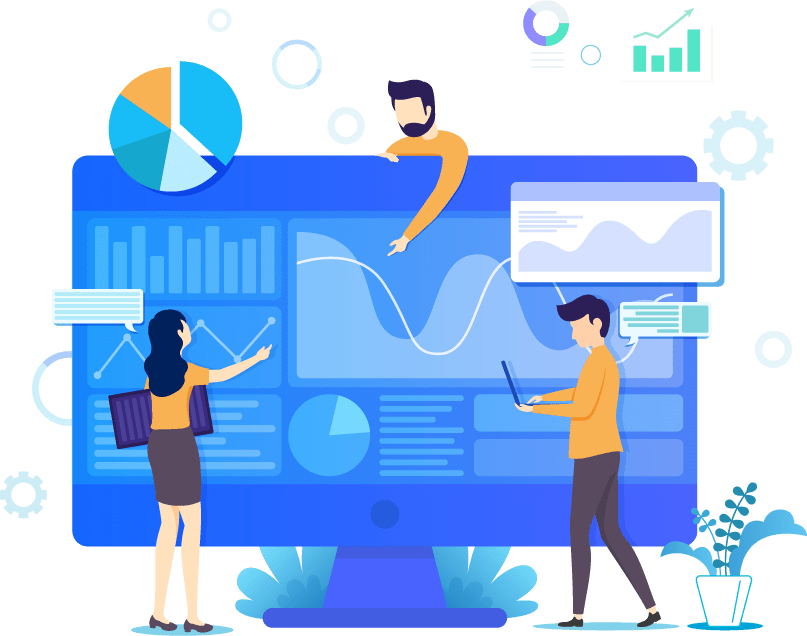 How to Set Up Conversion Tracking in Google Analytics 4
If you are new to GA4, then knowing how to set up conversion tracking in Google Analytics 4 is very important. Firstly, GA4 is an event-based analytical tool.
From purchases to page view, everything is an event.
So, if you want to configure your conversions, then you must set up conversion tracking in Google Analytics 4. You will also need to instruct GA4 now more than ever before in terms of which events are more important than others.
Here's a few things to bear in mind when setting up conversion tracking in Google Analytics 4.
Events v Conversions
If you've been a Google Ads specialist for many years then you'll be all too well aware of Google Analytics Goal.
However, with the rise of Google Analytics 4, the concept of GA4 goals is no more. Now, the most important interactions are called 'conversions.' Though this is only a superficial change, it's one that's been long overdue.
That said, the way we configure conversions is now completely different. The types of conversions are also different as Google has done away with the more generic yard sticks.
Thanks to this, it's now just as important to prioritise events.
Predefined Conversions
When setting up conversion tracking in Google Analytics 4, it's important to remember that there are a number of predefined conversions that you cannot disable:
first_open
app_store_subscription_convert
app_store_subscription_renew
in_app_purchase
purchase
That said, there are also a lot of conversions that can be turned on. You can do this by going to 'Admin' and then 'All Events' and then switch the toggle next to the event that's imperative to your business.
Once you've switched the toggle on, you can wait up to 24 hours before you start to see conversion data.
Create an Event

What sets this new way of looking at Google Analytics 4 apart from anything that has come before it, is the way in which you can create an event.
You can either send a dedicated event from Google Tag Manager, or you can use the 'Create Event' feature in the GA4 interface. This feature allows you to create a new event based on other incoming events.
Also, when you create a new event in Google Analytics 4 and you want that to become a conversion, don't forget to mark that event as a conversion in the Admin Events page I discussed earlier. You can also gain immediate access to your data by clicking 'new conversion event.
Debugview
Once you've set up conversion tracking in Google Analytics 4, it's time to test it. The best way to do this is by visiting the Debugview section.
To enable the debug mode in GA4, it's enough to have the GTM Preview mode enabled.
Then all events sent to Google Analytics 4 will have a debug_mode parameter attached to them. As a result, all your debugging should take place in the GA4 DebugView.
Conversion Data Report
Your conversion data is available in numerous places throughout the GA4 interface:
Admin > Conversions section in the left sidebar menu
Acquisition > Traffic Acquisition, and then Conversions
Monetization reports
Conversions in the Exploration report
Once you've set up how your data is being recorded and displayed, you can also submit these changes in the GTM container to be published.
PPC Geeks – A Specialist Google Ads Agency
We pride ourselves on what we achieve for our clients on a daily basis, be that great results or maximising their Google ads strategies. Contact PPC Geeks to see how we can help boost your profits when investing in advertising on Google.
We always have your best interests in mind. If you require any help or want to improve your PPC or Google Ads, then invest in one of our 100% FREE PPC audits or Google Ads audits?
Our Ga4 migration service is perfect for businesses that want to upgrade their existing Google Analytics setup. From just £2750, you can have our team of experienced professionals consult on the entire process with you. We'll make sure your data is reporting correctly and tracking parameters are set up. We'll also ensure everything is working properly so you can make the most of your insights. If you're ready to upgrade, simply go to our contact us page and submit an enquiry – we'll be happy to help!
Related GA4 Content To Help You On Your GA4 Journey
If you are struggling with your GA4 journey you know you are in safe hands with the PPC Geeks. But if you want more information before you contact us, we recommend these as your next steps.
Book Your 100% Free PPC Audit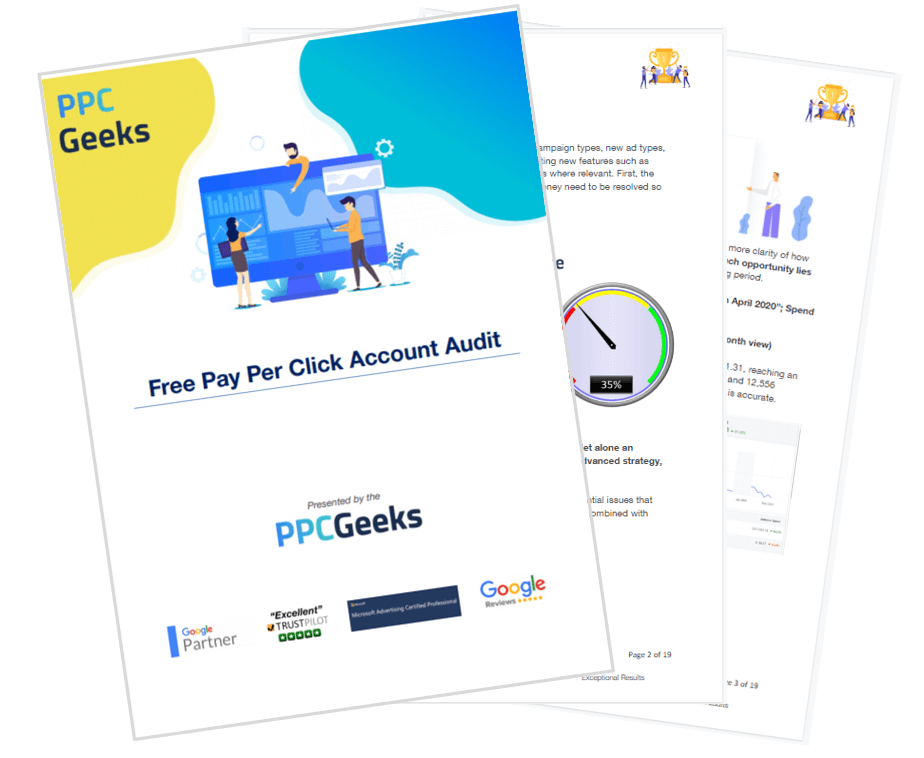 SIGN UP TO OUR NEWSLETTER