21 Best Shopify Agencies in 2024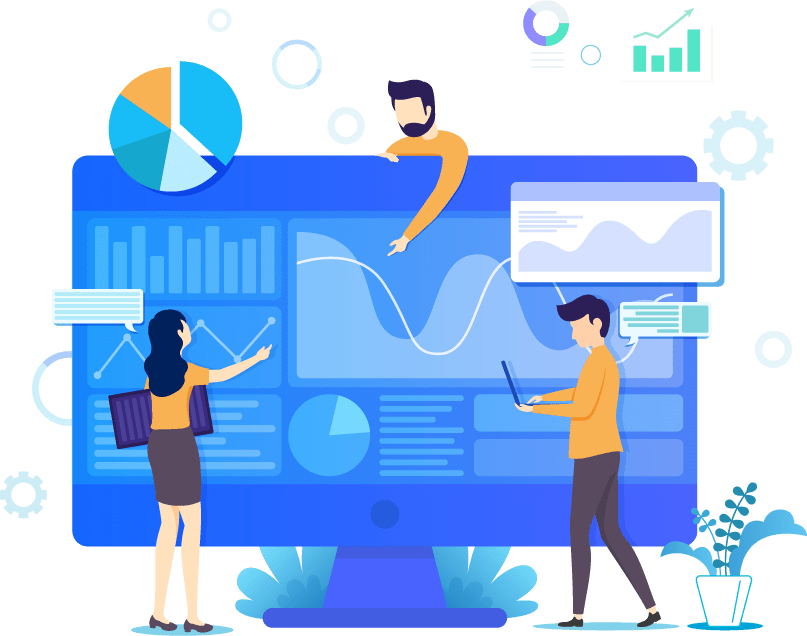 21 Best Shopify Agencies in 2024
***This post has been updated for 2024****
The very best Shopify agencies, much like the artisans of the digital era, sculpt websites that are not just functional but also resonate with your brand ethos. They delve into every crevice of possibility to amplify your online presence. Consider Shopify: a robust and licensed eCommerce platform that, over the last decade, has soared in popularity. Its user-friendly interface and seamless payment integrations are just the tip of the iceberg. The support, advice, and step-by-step guidance from a top-tier Google Shopping agency are truly invaluable. Moreover, some of the world's most renowned PPC management experts, operating at the zenith of their craft, work at these agencies. They ensure a team of Google Ads specialists is always at your disposal to enhance your online strategy. Add to this the comprehensive PPC audit services, and you have a winning formula at hand. So, here are the 21 best Shopify agencies in the world right now, each a beacon of excellence in the digital marketplace.
The Very Best Of Awards 2024
Our Shopify PPC experts have been diligently researching the web to discover the finest resources to propel your brand to success. Without delay, explore the links below to connect with the leading company that can boost your brand to new heights this coming year!
Who are the Best Shopify Agencies?
Although PPC Geeks specialises in PPC marketing rather than Shopify design, we stand as the top choice for UK-based Shopify brands aiming to achieve substantial growth through cost-effective strategies. We are your go-to partner for accelerating growth and optimising your ROI. Our free PPC audit offers a detailed analysis of your account, uncovering missed opportunities and unnecessary ad spend. Having conducted over 1,000 audits for brands similar to yours, PPC Geeks possesses the expertise to identify quick wins and develop long-term growth strategies. Our track record boasts well over £100 million in revenue generated for our partners, underscoring our commitment to delivering results. Allow us to conduct a complimentary Shopify PPC audit and provide data-driven recommendations to unlock your Shopify brand's full potential. With the uptrend of social media, you may also want to know what can TikTok do for you, your Google Ads company, and your Shopify-based business. Our guide to marketing on TikTok has been hugely beneficial when distributed across both our client base and our team of PPC experts and Google Ads consultants.
And so we answer the question: Who are the best Shopify agencies in the world right now? It's a hugely important question to ask oneself when searching for the right agency for your business.
List of The Best Shopify Agencies
Whether it's an expert web agency or a dedicated PPC agency, these disciplines help inform what it takes to build a bespoke Shopify website. 
So, as you can see, knowing who the best Shopify agencies are can prove hugely beneficial. 
Sunrise Integration 

Dotlogics

MOBIKASA

MTN Haus

Bonsai Media Group 

PB+J

Propeller

Ambaum

BlueSwitch

Spiral Scout 

P2H Inc

Adchitects

Flatline Agency 

Pivofy 

Dynamic Dreamz

Commerce-ui

VT Labs

SuperCo

First Pier

PROS

Emizen Tech
There are several factors that make these 21 particular agencies the best Shopify agencies in the world. Here's why in a bit more detail:
Best Shopify Agencies 1. Sunrise Integration
Points of note:
5/5 reviews
Founded 1999
Minimum project size £10,000+
Sunrise Integration crafts high-quality Shopify websites so your business can focus on succeeding and growing online. They specialise in helping both startups and Blue-Chip companies succeed in bringing their Shopify website projects to life. With clients such as DHL, Morphe and Live Nation, and with a 5/5 rating across the board, there's no surprise to see Sunrise Integration feature highly on our list.
Website: Sunrise Integration Website
Reviews: Sunrise Integration Reviews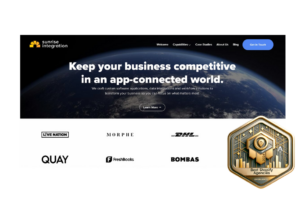 Best Shopify Agencies 2. Dotlogics
Points of note:
5/5 reviews
£100-£150 / hr
Key clients include McDonald's, Brown University and Reiss
Specialising in Shopify websites and eCommerce web development, Dotlogics are a PPC agency and Shopify authority who have built websites for some of the world's most established brands. Founded in 2007 in New York, Dotlogics is easily one of the best Shopify agencies in the world due to their meticulous obsession with detail and absolutely jaw-dropping output.
Website: Dotlogics Website
Reviews: Dotlogics Reviews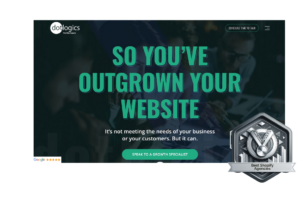 Best Shopify Agencies 3. MOBIKASA
Points of note:
Minimum project size £10,000+
90% focus eCommerce development
Key clients include Versace, Columbia University and Mavi Jeans
With clients such as Versace and Columbia University respectively, it comes as no surprise that MOBIKASA features so highly on our countdown of the world's best Shopify agencies. This eCommerce agency is a team of experts at guiding and helping their clients to launch the best Shopify website possible – and thanks to MOBIKASA, whether their customers are Google Ads experts or complete industry novices, they are guaranteed a level of service that is unprecedented.
Website: MOBIKASA Website
Reviews: MOBIKASA Reviews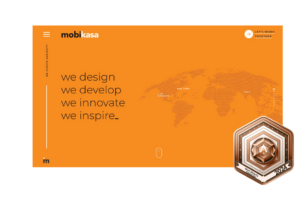 Best Shopify Agencies 4. MTN Haus
Points of note:
Minimum project £5,000+
10-50 employees
Located Denver, CO
MTN Haus provides end-to-end eCommerce solutions for B2C brands. They pride themselves on being passionate problem solvers and being able to develop a brand by building a state-of-the-art Shopify website. Founded in 2016, MTN Haus is, without question, one of the best web development and Shopify agencies in America and across the world.
Website: MTN Haus Website
Reviews: MTN Haus Reviews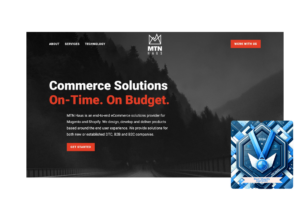 Best Shopify Agencies 5. Bonsai Media Group
Points of note:
Located Seattle
Key clients include Amazon, University of Washington and Taco Time
Minimum project size £25,000+
A verified Shopify agency based in the tech capital of the world, Seattle, Bonsai Media Group develops intuitive websites and apps for some of the largest and fastest-growing companies in the world. Working  with the biggest outsourced Google Shopping agency and the world's most renowned brands, Bonsai Media Group prides itself on being a safe pair of hands who build your website 'the way you would do it, if you had a thousand more hours in the day.'
Website: Bonsai Media Group Website
Reviews: Bonsai Media Group Reviews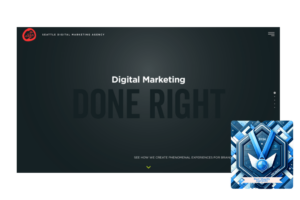 Best Shopify Agencies 6. PB+J
Points of note:
Minimum project size £25,000+
Founded 2013
65% eCommerce development focus
Pb+j transforms digital brands into enduring classics by building them a transformative Shopify website. Their experience of expertise is in working side-by-side with business leaders at a critical point of their website development journey, and thus later creating them a Shopify website they can be immensely proud of. Discover more about Christmas marketing strategies for eCommerce websites as the holiday season approaches.
Website: PB+J Website
Reviews: PB+J Reviews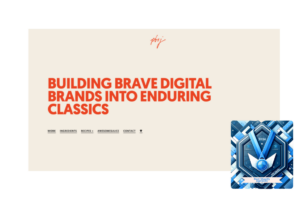 Best Shopify Agencies 7. Propeller
Points of note:
4.9/5 reviews
Located London, UK
Key clients include Kelloggs, Q Hotels, Twinings
With esteemed brands such as Kellogg's, QHotels, and Twinings choosing to host their websites with Propeller, it comes as no surprise that they appear on our list of the best Shopify agencies. Propeller has a varied tool kit that includes the expected Shopify assets, but also tools such as PPC audits and eCommerce strategising respectively.
Website: Propeller Website
Reviews: Propeller Reviews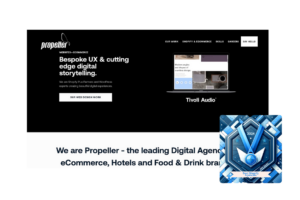 Best Shopify Agencies 8. Ambaum
Points of note:
Minimum project size £5,000+
2-10 employees
Founded 2012
Combining the worlds of design, development and growth marketing to drive results for your Shopify website, Ambaum is a Seattle-based web development agency that specialises in app development and website construction. With a range of clients including the likes of Inside Weather, Pair of Thieves and BulletProof, Ambaum is simply exceptional at building eCommerce websites and Shopify interfaces.
Website: Ambaum Website
Reviews: Ambaum Reviews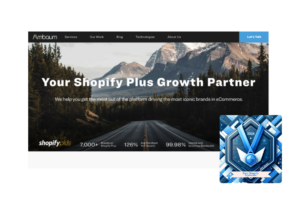 Best Shopify Agencies 9. BlueSwitch
Points of note:
Minimum project size £50,000+
10-50 employees
Located New York, NY
BlueSwitch is a digital marketing and web design agency based in New York, NY. Their expert team of Shopify developers, UX designers and project managers guarantee to take your business to the next level through the power of Shopify. Their clients range from Blue Chip companies to ever-growing startups, whilst their incredible work has easily secured them a place on this list of the 21 best Shopify agencies in the world.
Website: BlueSwitch Website
Reviews: BlueSwitch Reviews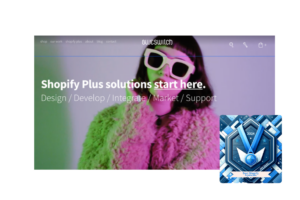 Best Shopify Agencies 10. Spiral Scout
Points of note:
4.9/5 reviews
Key clients include Zoom, Coca Cola and Adobe
Located San Francisco, CA
Since their formation in 2010, Spiral Scout have worked with some of the world's most recognisable brands, building them the best Shopify website to match their incredible work ethic, ethos and brand guidelines. They are truly deserving of both their amazing reviews and a place on our list.
Website: Spiral Scout Website
Reviews: Spiral Scout Reviews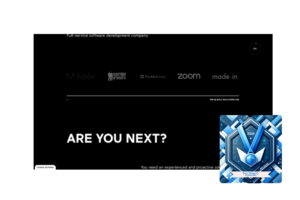 Onto the Best Shopify Agencies 11 – 21:
11. P2H Inc
Points of note:
Minimum project size £1,000+
250-1,000 emplotes
5/5 reviews
One of the best Shopify agencies in the world right now, P2H Inc can name the likes of Red Bull, Qantas, Maersk, Life 360 and Gamestub as their trusted clients. A leading provider of web development and Shopify solutions, P2H Inc build unrivalled platforms for accelerating the growth of some of the world's biggest eCommerce and B2B businesses.
Website: P2H Inc Website
Reviews: P2H Inc Reviews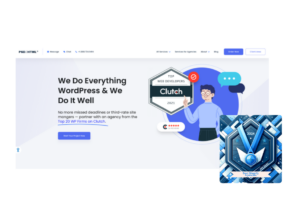 12. Adchitects
Points of note:
Minimum project size £25,000+
Located Poznan, Poland
Founded 2016
Adchitects is a leading Shopify agency and B2C product marketing agency based in Poland. Specialising in web, eCommerce and mobile app development, an Adchitect website is built on transparency and communication, making them one of the best Shopify agencies in both Europe and the world.
Website: Adchitects Website
Reviews: Adchitects Reviews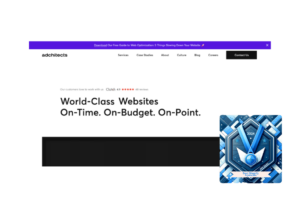 13. Flatline Agency
Points of note:
Key clients include Budwiser, MG Motors and Mystic
4.9/5 reviews
£100-£150 / hr
Flatline Agency is a global disruptor in customised Shopify websites. Flatine's USP is that they push the boundaries of what a web agency can achieve, delivering high-quality, impactful websites for a litany of world-renowned clients such as Budwiser and MG Motors. Future proof and visually stunning, Flatline Agency are certainly some of the best website builders in the world. In addition to sprucing up your website's look and feel, find out more ways to get more traffic to your company website.
Website: Flatline Agency Website
Reviews: Flatline Agency Reviews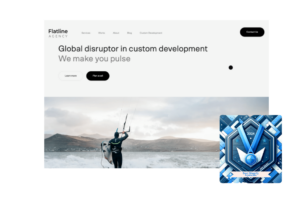 14. Pivofy
Points of note:
Located Chicago, IL
2-10 employees
100% eCommerce focus
Pivofy is a Chicago based agency specialiased in implementing end-to-end eCommerce solutions, executing brand-driven and user-centric strategies, creating exceptional Shopify and mobile user experiences. Quite simply, Pivofy are exceptional website builders, and are therefore fully deserving of a place on our list. With Pivofy factoring in the mobile user experience, learn more about mobile marketing and the challenges and opportunities of a cookieless future.
Website: Pivofy Website
Reviews: Pivofy Reviews
15. Dynamic Dreamz
Points of note:
Located Surat, India
Founded 2004
£25-£50 / hr
Dynamic Dreamz is not just another eCommerce agency. Passionate about creating additional value for their clients through building them the best Shopify website imaginable, Dynamic Dreamz are adept, creative, technical and outstanding at creating exceptional B2B and B2C eCommerce websites for clients across the world.
Website: Dynamic Dreamz Website
Reviews: Dynamic Dreamz Reviews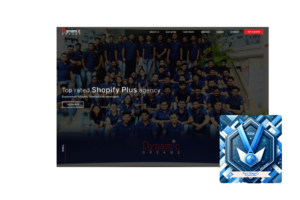 16. Commerce-ui
Points of note:
Key clients include Rolex, Blackroll and Hunter
5/5 reviews
Founded 2015
Commerce-ui believes that the online shopping experience, and thus a Shopify website, requires a combination of meticulous design and forward-thinking tech. It is this school of thought that has seen them rise to the upper echelons of website development, making them, without a doubt, one of the best Shopify agencies in the world – so much so that the likes of Rolex and Hunter trust them with their eCommerce strategy.
Website: Commerce-ui Website
Reviews: Commerce-ui Reviews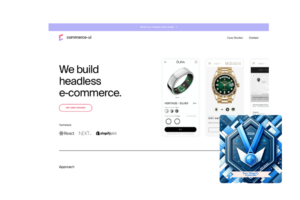 17. VT Labs
Points of note:
Minimum project size £5,000+
70% eCommerce focused
Located Tallinn, Estonia
VT Labs are exceptional website developers and specialise in building the best Shopify websites on the market. Founded in 2016, and serving some of the best clients in Europe, VT Labs is a family-owned company that provides custom solutions for everyone from Rokoko to Vesta Sleep.
Website: VT Labs Website
Reviews: VT Labs Reviews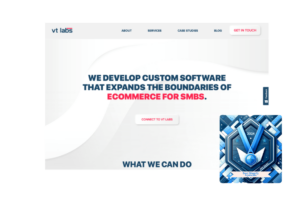 18. SuperCo
Points of note:
100% eCommerce development focused
10-50 employees
Located London, UK
SuperCo helps businesses launch and grow their eCommerce platforms via Shopify. Since 2019, SuperCo has worked with over 80 businesses including Bespoke British Hampers, Fuel10k and Cult Mia. With 5/5 reviews across the board, SuperCo is one of the best Shopify agencies the UK has to offer.
Website: SuperCo Website
Reviews: SuperCo Reviews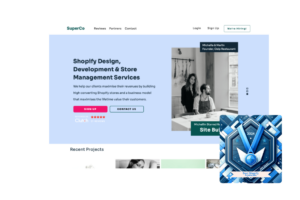 19. First Pier
Points of note:
Minimum project size £10,000+
£150-£200 / h
4.8/5 reviews
A one-stop shop for everything Shopify related, First Pier are exceptional website builders whilst also excelling at product photography and content writing – all of which makes your website the best it can possibly be.
Website: First Pier Website
Reviews: First Pier Reviews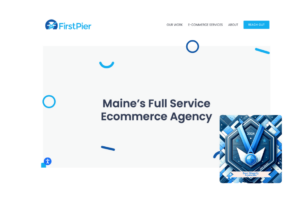 20. PROS
Points of note:
Founded 1996
Located San Diego, CA
10-50 employees
A perfect mix of digital marketing and technological advancement, PROS are literal pros at developing Shopify websites. Their team of professional experts has delivered leading, cutting edge, scalable and flexible websites for businesses of all shapes and sizes.
Website: PROS Website
Reviews: PROS Reviews

21. Emizen Tech
Points of note: 
Founded 2013

Located Jaipur, India

50-249 employees
An acclaimed agency with expertise in delivering top line Shopify solutions for its clients, Emizen Tech is one of the most upwardly mobile Shopify agencies in the world. Delivering the most scalable Shopify websites, Emizen Tech is trusted by some of the world's biggest companies to handle their IT and web needs. 
Website: Emizen Tech Website
Reviews: Emizen Tech Reviews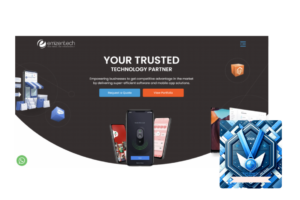 Why Invest in a Shopify Website?
Deciding you want to build yourself a website is a big decision, so it's important to pause and think: why do I want to invest in a Shopify website?
A Shopify website can help your business get more visibility for your products and boost sales. 
Whether it's vibrant imagery or slick usability, a bespoke Shopify website can be built and managed to target wide demographics and increase everything from SEO to revenue and profits. 
PPC Geeks – Shopify Specialists 
We pride ourselves on what we achieve for our clients daily, be that significant results or helping them put in place a successful Shopify campaign. Contact PPC Geeks to see how we can help transform your business with a complete Shopify overhaul.
We always have your best interests in mind. If you require any help or want to improve your PPC or Google Ads, then invest in one of our 100% FREE eCommerce Ads audits. 
Book Your 100% Free PPC Audit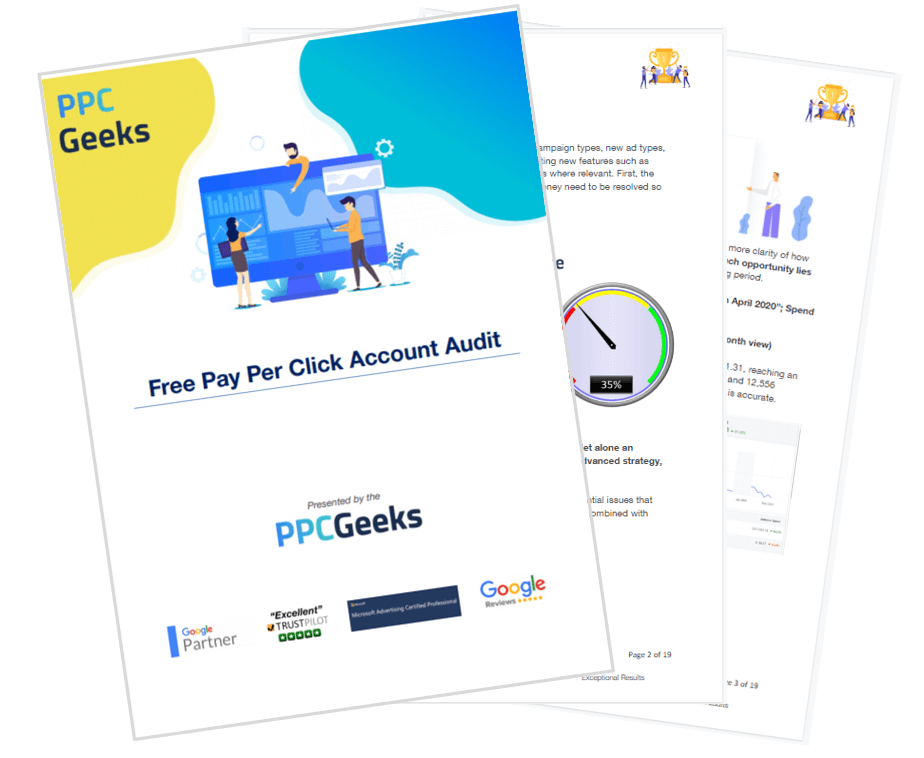 SIGN UP TO OUR NEWSLETTER