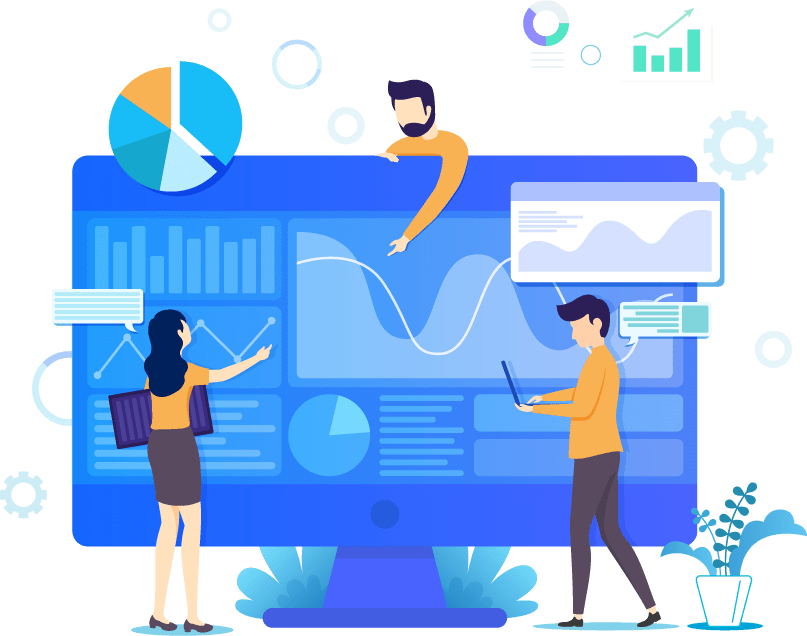 PPC News June 2022: June was an absolute scorcher, and the same could be said about us here at PPC Geeks. So, striking while the iron is hot, we thought it best to look back on June before things start to heat up again. In this, the sixth monthly update of 2022, we take a closer look at everything. From rising advertising revenues and how to protect yourself. To Google's insatiable desire for profit, to reducing wasted ad spend. And why a 100% optimisation score is not always best.
As summer hits it stride and temperatures rise, it's good sometimes to just stop, pause and take a look back over the previous month, as it can be hugely beneficial to see just how far the hard work and dedication of our incredible team has brought us in what has been a truly outstanding month for our PPC agency.
This outstanding work ethic is constantly echoed in our TrustPilot reviews: check them out.
So, without further ado, let's get started. There's a lot to get through.
PPC News June 2022 Overview: We began the month by wondering how best to prepare you for Amazon Prime Day. One of Amazon's biggest online shopping days is just around the corner, and so we thought it best to inform you of the do's and don'ts of Amazon Prime Day so you could put your team of PPC experts on standby. Expected to be bigger than ever, we briefed our audience on a number of unique strategies and suggestions to bear in mind.
PPC News June 2022 Key Findings: From testing your ads ahead of schedule to make sure your ad campaigns are performing at their peak, to identifying your priorities and best products in order for you to run a profitable campaign, to monitoring your budgets on a regular basis, our Google Ads specialists truly got under the skin of what it takes to operate a winning Amazon Ads campaign.
PPC News June 2022 Overview: We decided to put together a comprehensive guide of the best best Amazon advertising strategies for 2022. Last year, Amazon made a reported £31.2bn in revenue from ads. So we thought it best to school our readers on not only what it takes to put together a winning Amazon advertising strategy, but also what it means to execute one too.
PPC News June 2022 Key Findings: With the help of one of our resident PPC experts, we put together a number of helpful tips in relation to running ads on Amazon. Some of these tips included outside factors too, including how important it is to take into account supply chain issues. As well as increasing PPC costs – which have risen by 59% – managing your strategy and, of course, predicting what the future may hold for the world's biggest online retailer.
PPC News June 2022 Overview: Moving away from Amazon, we decided to take a more in-depth look at something that had been on our radar for a while. That is, why had the pandemic eCommerce bubble suddenly burst. In the article we drew several conclusions, some of which got us thinking about the future of eCommerce marketing. And what exactly could be done to mitigate such a thing happening again.
PPC News June 2022 Key Findings: What we found when researching the pandemic eCommerce bubble was that the number of online retailers has drastically increased. But competition has started to fade. Furthermore, we also found that rising CPC costs, coupled with the cost of living crisis and the ongoing conflicts overseas, means that many eCommerce businesses may not be able to survive the harsh winter yet to come.
PPC News June 2022 Overview: June was also a month of celebration as PPC Geeks were selected as PromotionWorld's best PPC management company for June, 2022. Indeed, to be recognised for our dedication to becoming the best, most respected PPC agency in the world. It is something we both were, and still are immensely proud of.
PPC News June 2022 Key Findings: In a first for us as a Google Ads company, we couldn't hide how overwhelmed and thoroughly ecstatic we were to be recognised in this way. Indeed, this was a monumental occasion and reward for our incredible, dedicated and hardworking team. This esteemed list recognises the best agencies in the world. So to be named among them made June a truly special month.
PPC News June 2022 Overview: You would think having a 100% optimisation score could only be a good thing. Well, in June, we broke the news to our readers that having a 100% optimisation score is not ideal. As a PPC agency with years' worth of experience, we know a thing or two about running ads. And what we found when we decided to implement the majority of Google's recommendations was that the quest to obtain a 100% optimisation score could – and should – be a thing of the past.
PPC News June 2022 Key Findings: Google's optimisation score is a basic potential estimate of how your Google Ads may perform. Yet, optimisation scores are set by algorithms that don't understand the key business objectives from a human perspective. This can make them unhelpful and detrimental to your success. In short, what we discovered was that an 85% was more than enough.
PPC News June 2022 Overview: We answered a time old question this June: how do you reduce wasted ad spend? Competition in the PPC and digital advertising sector is heating up. There are more competitors and less search volumes. So it's now more important than ever before to reduce wasted ad spend to compete more effectively.
PPC News June 2022 Key Findings: For the sake of brand visibility purposes, clicks and impressions are important metrics to measure performance. That said, it's important to focus your Google Ads reporting around four key metrics. These will help you understand how you can reduce wasted ad spend. Type of conversion, conversion rate, cost-per-conversion and return-on-ad-spend, and ROAS. In doing so, you will compete more furiously and decrease wasted ad spend.
PPC News June 2022 Overview: Though this month we found out that Google is starting to crack down on these third-party consultants pushing you to spend money. So we thought we'd look at how best to rescue you from the money obsessed clutches of Google.
PPC News June 2022 Key Findings: Google said that they are "working to address the broader concerns" of its users. In short, Google's main goal when it comes to profiting from its users is to make poor recommendations based on very little. However, if you're able to reduce your ad spend and become more business-focused, then you too can escape Google's grasp.
PPC News June 2022 Overview: Advertising revenues are expected to grow by an unexpected 9%. This is after ad growth remained surprisingly resilient in the face of not only economic uncertainty, but global uncertainty too. Which was relatively good news to end the month of June.
PPC News June 2022 Key Findings: At present, advertising revenues are expected to grow in Q2 and Q3. This is for a number of reasons, one of which is ad resilience. Nevertheless, whilst advertising revenues are expected to grow, challenges are to be expected.
PPC News – June, 2022
We hope you enjoyed our monthly PPC news June 2022 roundup. The team and I are always happy to share with you our thoughts regarding the world of PPC advertising.
And, while you're at it, why not take advantage of one of our free PPC audits or Google Ads audits?
Feel free to share this post or check out last month's roundup.
Book Your 100% Free PPC Audit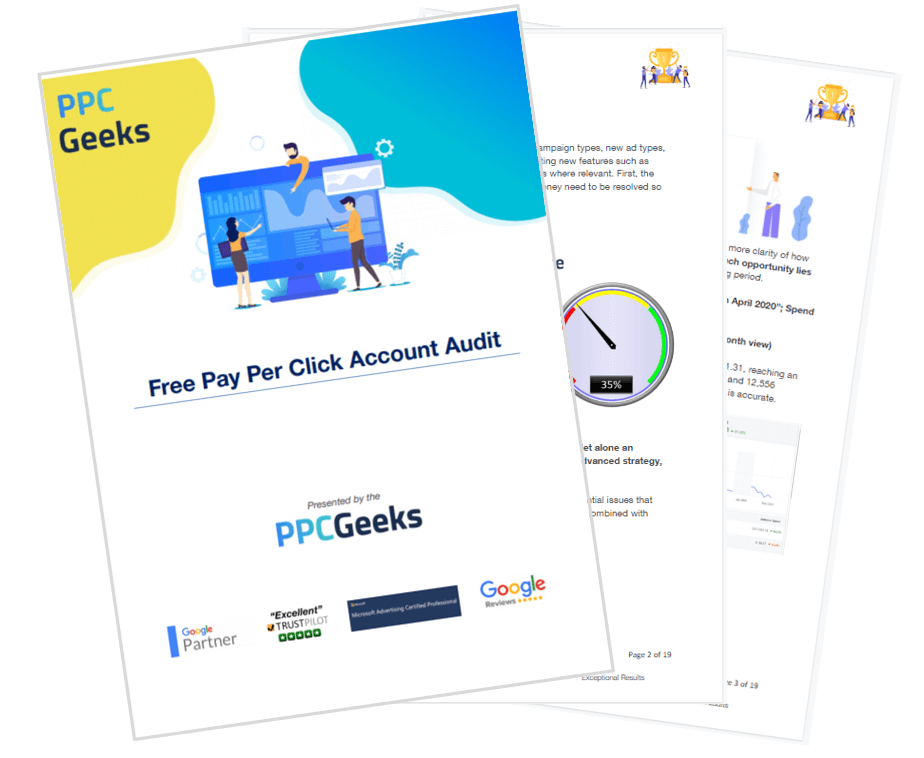 SIGN UP TO OUR NEWSLETTER