7 Best Marketing Strategies You Need to Try in 2019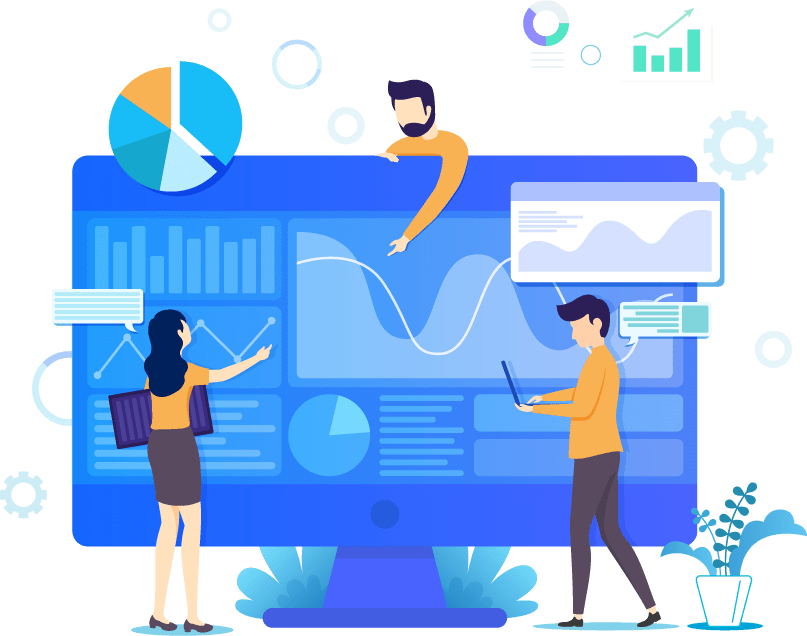 7 Best Marketing Strategies You Need to Try in 2019
7 Best Marketing Strategies You Need to Try
Marketing managers are spoilt for choice these days.
There are so many avenues you can explore, any one of which has the potential to take your business to the next level. But it's important that you don't invest your time and money in strategies that will get you nowhere.
That's why we put this guide together of the best marketing strategies you need to try in 2019.
What does a good modern marketing strategy look like?
Well, it's varied. It combines a good mix of online and offline, paid and organic, and short-term and long-term approaches to boosting sales and getting seen.
In this guide you'll find some essential strategies that should already be part of your repertoire, along with some more advanced techniques that you may not have yet considered.
Offline Marketing
First, let's go old school.
Many marketing managers these days are net natives.
You can't quite remember a time before the internet existed, so it's only natural that you'll focus most of your efforts on the online world. But there are still many gains to be made from more traditional offline marketing techniques.
Not all of your customers are online, and those who are may have started to tune-out certain types of online ads. But it's very hard to ignore a huge poster by the side of the road.
The biggest downside of offline marketing, aside from the price, is that you really have no control over just who sees your ads.
You might get seen by 5,000 people, but how many of those people are potential customers?
Yet with that being said, it pays to advertise where your customers are. And if your customers aren't online, you'll need to reach them offline.
The offline techniques you try will depend on who you are and what you do. It generally helps to think locally though. Do some research into where you might find your customers and focus your efforts there, with a billboard, newspaper ads, or even a radio ad.
These techniques can also help you penetrate new markets. A big billboard or a series of newspaper ads could help to raise brand awareness in a completely new area.
Which leads us to our next strategy!
7 Best Marketing Strategies You Need to Try: Growth Strategies – Three Different Ones
Marketing helps your business to grow. Nobody's doubting that. But before you devise your marketing strategy, you'll need to identify your growth strategy.
The specific growth strategy you adopt will depend on a number of factors, including the size of your business and the size of your budget. But broadly speaking, you might try one of three things:
Market Development – Identifying and developing new market segments for existing products. This involves targeting non-buying customers in currently-targeted segments, and completely new customers in completely new segments. You can read our detailed guide to market development here.
Business Diversification – Entering a new market or industry with a new product or service. You can read our detailed guide to business diversification here.
Market Penetration – Selling your existing products or services to your existing market, with the ultimate aim of obtaining a higher market share. Your goal is to get more sales for you and fewer sales for your competitors. You can read our detailed guide to market penetration here.
Whichever growth strategy you choose to adopt, you're going to have to do a lot of research. You'll need to understand precisely who your audience is – what they want, what they don't want, and the specific language they use when talking about your products or services.
Fortunately, all of these invaluable insights come as a by-product of our next strategy…
PPC
The clues in our name – we're HUGE fans of PPC!
PPC stands for pay per click. It's a form of advertising where you only ever pay when people click on your adverts.
PPC ads can take on many forms. Here's a few examples:
Search Ads – This is very likely what most people think of when they think about PPC. They're text ads that appear at the top of, or to the side of, the search results of platforms like Google and Bing. They work like an auction. You bid on certain keywords to determine where your ads will appear in the search rankings, and how much you'll pay for each click.
Display Ads – Visual advertisements placed on sites that have signed up to the Google Display Network. Think of those flashy banner ads you often see when browsing your favourite websites. They're a lot more diverse than search ads. You can use high-quality images, gifs, and even videos – whatever it takes to stand out to your customers.
Video Ads – Ads placed on YouTube and other video streaming sites. They usually play before videos start, though they may also play halfway through particularly longer videos. It costs a lot to produce a high-quality video, and it costs a lot to advertise on YouTube. But with nearly 2 billion monthly active YouTube users, the returns can be huge. Like we said earlier, it pays to advertise where your customers are.
You can read more about the various different types of paid ads in our detailed guide to online advertising. We explore the pros and cons of each and offer some advice on where to get started.
But the reason we're so geeky when it comes to PPC? Because simply put, the possibilities are endless. Whatever you want to achieve with your marketing, PPC will get you there, and fast. More sales, more traffic, increased brand awareness – whatever you want!
And because of some powerful monitoring and reporting tools, PPC can help you to understand your audience like never before. And of course, these insights can inform the rest of your marketing– from your offline efforts to your wider growth strategy.
Head here to learn about 18 immediate benefits of PPC advertising.
SEO (7 Best Marketing Strategies You Need to Try)
Search Engine Optimisation (SEO) is a less direct, and more long-term form of internet advertising. The aim is to improve your website's visibility in organic search engine results.
All the major search engines use literally hundreds of factors to determine the order of their organic results. An SEO strategy involves designing your website in such a way that you maximise your chances of appearing prominently when people search for terms related to your business.
Old school SEO involved stuffing copy full of the keywords you wanted to rank for. A plumber based in London might have loaded their website with copy like this:
"Looking for the BEST LONDON PLUMBER? We're the LONDON PLUMBER with the highest rating. Our PLUMBERS LONDON are the best in the business. If you want the CHEAP LONDON PLUMBER look no further."
Ugly, unnatural, and unhelpful, right?
To combat this, search engines like Google started to penalise sites that tried to game the system.
Nobody understands quite how the Google algorithm works, but SEO specialists have a very good idea of the sort of things that can make a difference in rankings.
An SEO strategy involves fine-tuning literally everything, from the page loading speed to the architecture of information on your site.
It means creating web content with a human audience in mind while working to encourage authoritative sites to link to yours.
SEO is very much a long-term strategy.
You cannot expect the same quick-wins that are possible with PPC. But there is tremendous value in ranking highly in organic results. It acts as a strong trust signal, and it could be just the thing to convince some customers to buy from you.
You can read more about SEO, and how an SEO strategy compares to a PPC strategy, here.
Social Media
We repeat – it pays to advertise where your customers are. And it's very likely that a lot of your customers are using social media.
There are two ways to make social media part of your marketing mix. The first is to simply commit to using social media every single day. Create interesting content with the aim of generating engagement rather than sales. Nurture your community and kindle a loyal following.
It's an intensely time-consuming long-term strategy, and you may struggle to accurately measure your impact. 7 Best Marketing Strategies You Need to Try today! But it's fantastic for brand awareness, and it may make potential customers think of you when they're ready to buy.
The second way to make social media part of your marketing mix is to pay to advertise. Facebook posts can be boosted to reach more people, and you can also run sophisticated Facebook ads with powerful targeting. Twitter advertising is similar, and you can also pay to make an impact on Pinterest, Instagram and Snapchat.
The paid approach to social media marketing can get you some excellent results, and fast. It's important to have the right strategy, though, and a big part of that is picking the right social media platform for your business.
For example, almost any business can get good results through advertising on Facebook or LinkedIn. But Snapchat's audience is generally much younger, so only certain types of businesses can expect to make any impact.
Email Marketing
Another slightly old school technique. But surely "old school" is just another term for "tried and tested"? Email marketing works, so it should still be a major part of your marketing strategy.
Email marketing probably won't win you any new customers. But it's a great means of keeping your existing customers engaged and happy, to prevent them from switching to your competitor and to inform them of all your latest products, services, events and special offers.
Email marketing also helps you hit customers at multiple parts of the buying cycle. You can set up a campaign that shows customers bespoke content depending on their level of interest and awareness. It can help with onboarding too. You can send a series of helpful emails to new customers, full of guides, advice and other resources – to make them feel valued, and to convince them that they made the right choice in picking you.
But like SEO, email marketing isn't what it used to be. Because of the rigorous new GDPR laws, you now need express permission to contact anyone by email. You can't just email potential customers willy-nilly. And why would you want to?
Nobody likes cold-callers. Instead, you'll have to build up your mailing list organically.
Give people a very good reason to sign up to emails and keep them interested by routinely delivering genuinely interesting and useful content.
CRO
Finally, conversion rate optimisation (CRO) is a marketing strategy that'll work for any business. Up to now, we've discussed techniques that'll help drive traffic to your website.
CRO is all about what happens once this traffic's reached your site. You have to remove all the obstacles that stand between customers and sales and make it as easy as possible for people to buy from you.
This means designing your website so that customers can buy from you in as few clicks as possible.
Like with SEO, it involves fine-tuning literally hundreds of elements of your website, drawing from a thorough understanding of colour, psychology, design, language, and habits. This means lots of research and no end of testing.
A website that's been designed with CRO in mind will likely tick a lot of the boxes that Google looks for when deciding where to rank sites in the search results. It's also the essential final piece of the PPC puzzle.
It's all very well driving highly-relevant traffic to your site, but if you're site's not been set up to optimise sales then you might as well have not bothered.
Indeed, one of the most important parts of a good PPC campaign is ensuring that the landing page your ads link to is primed to convert.
We have a detailed guide to the sort of tests you can run to get your landing pages up to scratch.
It's definitely worth a read, as it'll introduce you to some of the fundamental principles of CRO.
Ready to Get Started with These Winning Marketing Strategies?
It should be clear by now that all of these marketing strategies work together. Insights from one campaign can fuel another, while appearing in multiple places will solidify your brand awareness and hit customers at various stages of the buying cycle.
If you're wondering where to start with this holistic approach to marketing, might we suggest a PPC campaign?
As well as generating a lot of fast results, a good PPC campaign can reveal the sort of insights that could kickstart other aspects of your marketing strategy.
We offer free audits to any business looking to get started with PPC. We'll let you know what needs to change and what sort of tests you could run to boost your conversion rate.
We can then manage your campaign for you. This will include running relevant tests on your landing pages. In this way, we'll help give you all the tools you need to create a marketing strategy to catapult your business to the next level.
Book Your 100% Free PPC Audit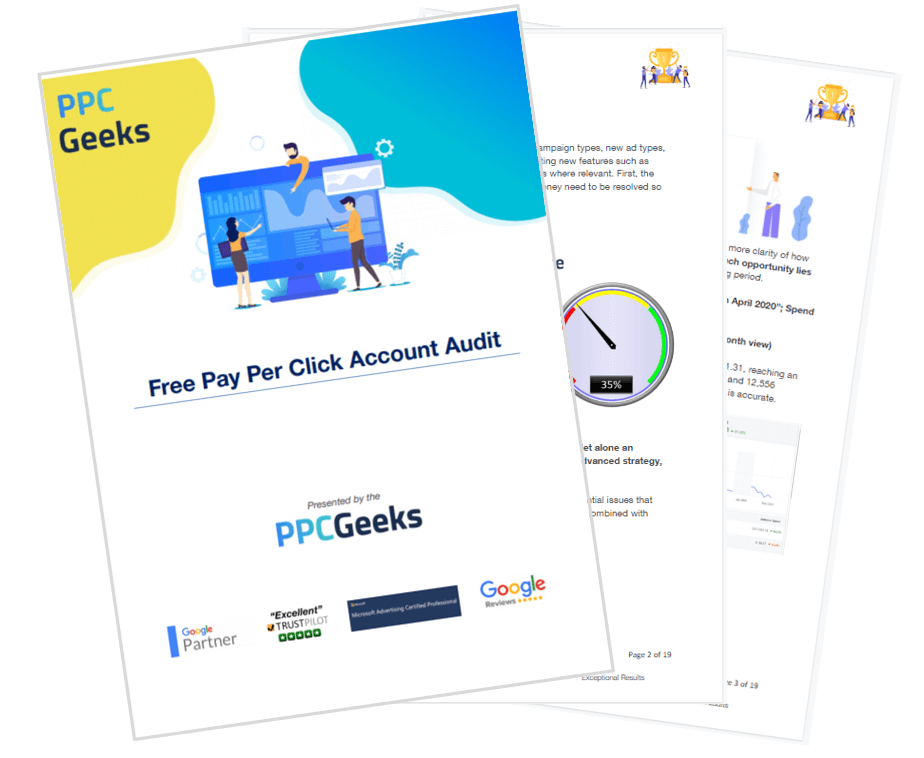 SIGN UP TO OUR NEWSLETTER