Internet Advertising: Types, Examples & How to Make it Profitable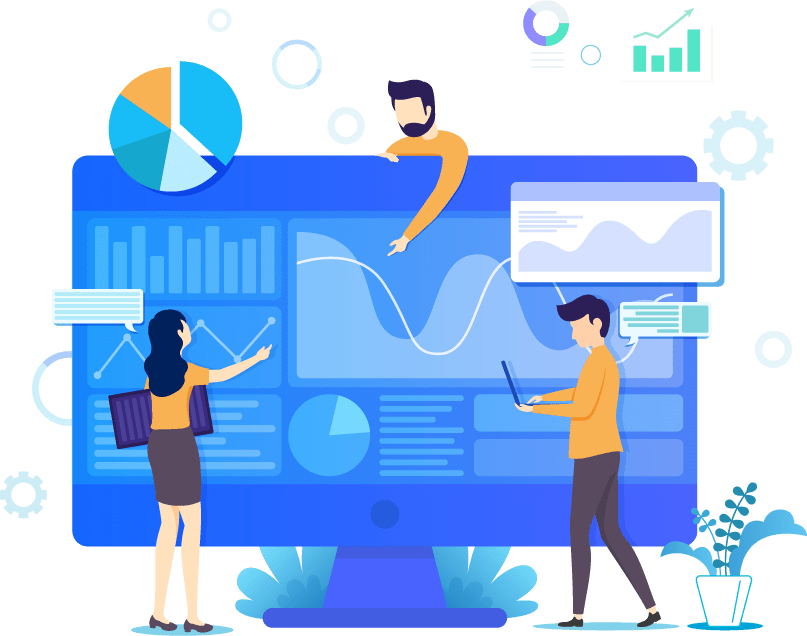 Internet Advertising: Types, Examples & How to Make it Profitable
Internet Advertising: The question isn't whether your business needs internet advertising. The question is – if you're not advertising online, how the heck have you made it this far?
It's hard to remember a time before the internet. Everyone's online these days. And thanks to smartphones, we're never not online. So, if you advertise online, there's technically no limit to the number of people you can reach.
If you've heard of internet advertising but you're not sure where to start, we're here to help.
This is your essential guide to internet advertising – we'll explain what it is, how it works, and how to do it well.
What is Internet Advertising?
Just like there are multiple ways to advertise offline, there are multiple ways to advertise online. Each method has its pros and cons, but each is capable of helping you to reach a huge audience and generate an incredible ROI.
In this blog we'll look at the following:
Pay Per Click Advertising (PPC)
Search Engine Optimisation (SEO)
Social Media Advertising
PPC – The Best Form of Internet Advertising?
Pay per click (PPC) is a method of internet advertising where you pay nothing up front. Instead, you pay each time someone clicks on one of your ads.
PPC ads can take on a number of forms and appear in a number of places. You can have simple text ads appearing on search results pages, graphical ads appearing on websites, and video ads appearing on YouTube.
If you do it right, PPC can deliver astounding results, and fast. You can quickly drive more traffic to your website, and you can be sure that every new visitor you attract will be genuinely interested in what you have to offer.
You'll have total control over your budget, you can measure your results to the finest detail, and you can compete on a level playing field with the biggest players in your industry.
And you'll only ever pay when someone clicks on your ads. That's right – it's the only form of advertising where you don't pay a penny if things aren't working well!
Head here to learn about 18 immediate benefits of PPC advertising.
Now let's take a quick look at some of the different PPC techniques you can try!
PPC for the Search Network
This is what most people think of when they hear the term "PPC" – simple text ads that appear at the top and bottom of search results.
When it comes to this form of internet advertising, most people stick with Google. But it's also possible to get some good results on less-popular search engines like Bing.
How does it work?
You pick some keywords that you think your customers might use when searching for your products or services online. These keywords form the basis of your ads.
Then, whenever a search is conducted on Google or Bing, the search engine processes a number of factors to determine which ads are placed where, and how much each advertiser should pay per click.
When you set up your ads, you decide how much you're willing to bid on each of your keywords.
The more people search for your keyword each month, the more you'll pay to rank well for this term.
So, in theory, businesses with the biggest budgets should dominate the PPC search network.
But there's always a way to compete – by targeting different keywords, for example, or strategically adjusting your budget.
In this way, PPC makes it possible for the smallest of businesses to lock horns with an established multinational, and win!
Head here for a more detailed explanation of how this form of internet advertising works.
PPC for the Display Network
This might be the most familiar form of internet advertising.
You know those banner ads that appear on web pages, and before you watch YouTube videos?
They're all examples of display ads.
The Google Display Network (GDN) lets you display ads on various Google sites and apps (YouTube, Blogger, Gmail etc) and on various websites enrolled in Google's AdSense and Ad Exchange schemes – and there are more than two million of those!
This means that ads on the Display Network have the potential to get seen by more than 90% of internet users.
That's a lot of people!
Head here for more information about the Display Network, and how it works.
Advanced PPC – Next-Level Techniques
Once you've mastered the basics of PPC for the search network, there are a few advanced techniques you can try that'll take things to the next level – and beyond!
Take remarketing, for example. This is an advanced feature for Google Ads that'll help you connect with people who have already interacted with your website.
For example, say someone views a product on your website, but doesn't make a purchase.
With remarketing, you can show this person targeted adverts for this specific product, perhaps with a tasty special offer that'll convince them to finally make that purchase.
Remarketing is a form of internet advertising that lets you target customers at various stages of the buying cycle. People are 70% more likely to convert through remarketing compared to other forms of internet advertising, and the click-through-rate of a remarketing ad can be up to ten times higher than that of a regular display ad.
Head here to learn more about remarketing, and how it works.
There are many other advanced areas of PPC advertising you can try, including RLSAs, customer match, and ad extensions.
There's really no limit to what you can achieve with this type of internet advertising. That's why it pays to have an expert on your side!
SEO – Subtle Internet Advertising
Search engine optimisation (SEO) is a less direct form of internet advertising that involves improving your website's visibility in organic search engine results.
Search engines like Google and Bing use hundreds of factors to determine the order of their organic results.
SEO involves designing websites in such a way that you maximise your chances of appearing prominently when people search for terms related to your business.
SEO is great for brand awareness.
People tend to trust sites that appear prominently in search engine results.
But it's very much a long-term strategy. You can expect good results from an SEO campaign, but you won't see them overnight.
Social Media Advertising
If you've ever used social media, you've seen social media advertising.
Facebook posts can be boosted to reach more people, and it's also possible to run sophisticated Facebook ads with powerful targeting.
Twitter advertising works in a similar way, and it's also possible to pay for reach on Pinterest, Instagram, and Snapchat.
Every social media platform has a different audience, and each one is used in a slightly different way.
That means that advertising on Twitter will be completely different to advertising on Facebook, which in turn will be completely different to advertising on Snapchat – and so on.
The platform you use will depend on who you are, what you're selling, and who you consider your target audience to be.
Almost everyone uses Facebook, so almost any business can expect good results from Facebook ads.
But Snapchat's audience is generally much younger, so only certain types of business need apply.
Is social media advertising worth it?
Absolutely! With the right strategy and a lot of patience, you might see some amazing results.
In fact, most social media platforms now place severe limits on the amount of organic reach any business can expect to generate.
So, if you want to get anywhere on social media, you'll probably have to pay.
Ready to Start Enjoying the Benefits of Internet Advertising?
Whatever form of internet advertising you choose to use, two things are for sure:
If you do this right, you're going to catapult your business to the next level!
You're more likely to get the results you want if you get some expert help.
If you're wondering where to start with internet advertising, we can help.
We offer free audits to any business looking to enjoy the benefits of internet advertising.
As well as search ads and display ads, we can also look at some of the pages on your site and let you know what needs to change and what sort of tests you could run to boost your conversion rate.
Get in touch to arrange a free PPC audit for your business, and start your internet advertising journey today!
Book Your 100% Free PPC Audit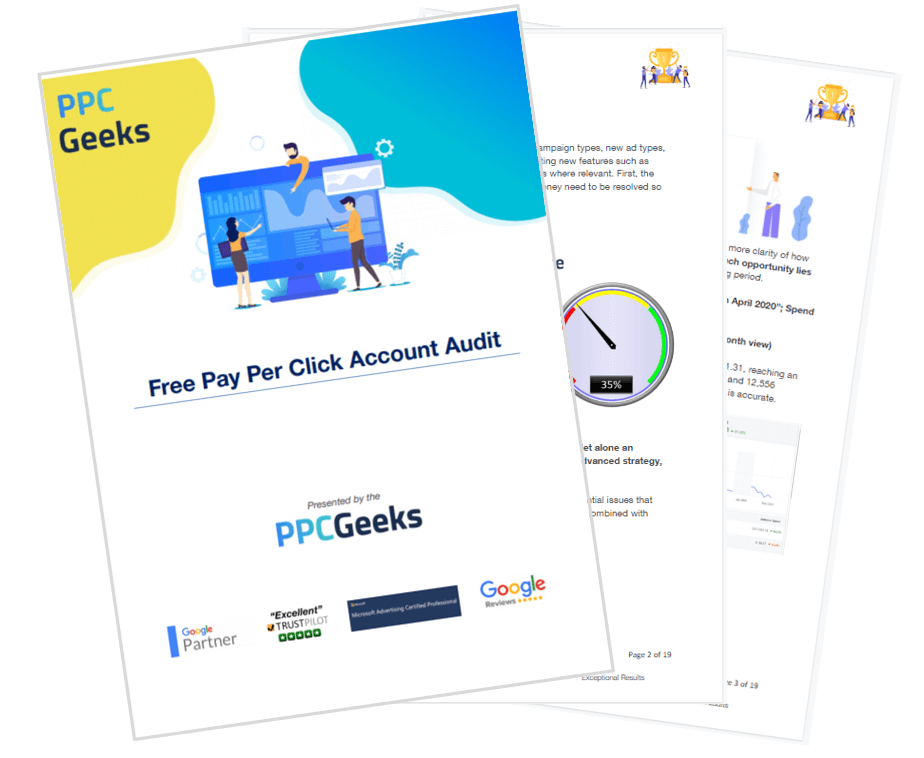 SIGN UP TO OUR NEWSLETTER