PPC News November 2022: Welcome to the PPC Geeks Monthly PPC Update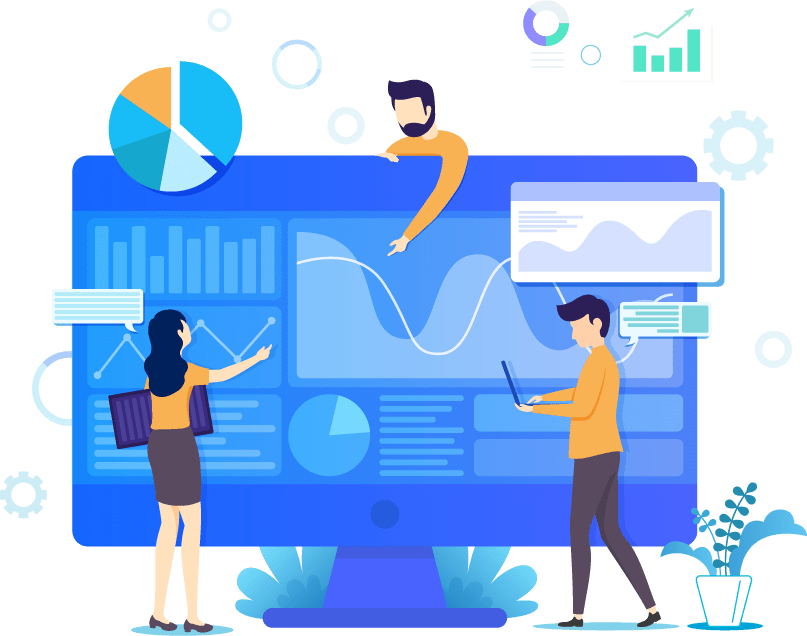 PPC News November 2022: Welcome to the PPC Geeks Monthly PPC Update
PPC News November 2022: "This November there seems to be nothing to say." Though that's not necessarily true for us here at PPC Geeks. So, as we shoot tentative glances towards our Christmas tree, we thought it best to look back on the month of November – before we enter into the Christmas spirit. In this, the penultimate monthly update of 2022, we take a closer look at everything from Amazon's announcement of four new advertising features to why Adwords CPA has increased for over 80% of industries.
As we start to look back on 2022 and plan ahead for 2023, it's good sometimes to just stop, pause and take a look back over the previous month, as it can be hugely beneficial to see just how far the hard work and dedication of our incredible team has brought us in what has been a truly outstanding month for our Google Ads company.
This outstanding work ethic is constantly echoed in our TrustPilot reviews: check them out.
So, without further ado, let's get started. There's a lot to get through.
PPC News November 2022 overview:
November began with some big news from over the pond as Amazon announced the launch of four new advertising features. In the announcement, Amazon promised that these new features would overhaul previous advertising capabilities. The online retail giant has always kept its latest updates relatively under wraps, however they were quite open with this announcement which is predominantly due to the likelihood of them facing some economic troubles in 2023. That said, this news was something the Google Shopping agency arm of our business took very seriously.
PPC News November 2022 key findings:
A lot of these new Amazon advertising features represent a much simpler way for up and coming brands to improve their visibility on the platform. Some of the new features include reward-based Sponsored Display Ads, Sponsored Display creative ads, Digital Signage ads in Amazon Fresh stores, and Sponsored Campaigns with Presents.
PPC News November 2022 overview:
Just like October, November was also a month of celebration as we were named best PPC Management Company for November 2022. The novelty of being awarded for our dedication to being the best PPC agency we can possibly be never wavers. There is a lot of competition to be the best agency in the world. So, to be recognised by PromotionWorld as the best PPC Management Company for November 2022 is something the team and I were very proud of.
PPC News November 2022 key findings:
The PromotionWorld awards are based on provided services, package diversity, value, customer service, feedback and website popularity. Moreover, the Top 10 Best PPC Management Company award initiative is aimed to help people searching for the best agencies to work with. Hence why we are immeasurably proud to be named as one of the authorities on the list.
PPC News November 2022 overview:
November was also a month of internal celebration, as Paul Zanelli became the latest expert to join our team. Everyone here at PPC Geeks was very excited to add Paul to our specialist team, and he has already made an outstanding impact on our marketing output. He has also contributed massively towards the happy and inclusive atmosphere we try to generate.
PPC news November 2022 key findings:
With over 15 years worth of experience working both agency and client side, in his previous role Paul has worked in a plethora of industries including B2B, eCommerce, and hospitality and tourism. What's more, at PPC Geeks, Paul will be responsible for our marketing output and managing our marketing team.
PPC News November 2022 overview:
When we put this audience targeting cheat sheet together, our aim wasn't to reinvent the wheel. As you know, Google Ads audience targeting is rooted in keyword research. Though in this article, we wanted to emphasise just how important audience profiling is.
PPC news November 2022 key findings:
Google has 4 categories of pre-packaged audience segments, which marketers have complete access to. These include: detailed demographic targeting, affinity segment targeting, in-market segment targeting, and life event targeting. Furthermore, it's also important not to overlook how vital your data segments are to customising your Google Ads.
PPC News November 2022 overview:
In late November, a recent report showed that Google cost per lead had increased for over 90% of industries. Adwords CPA had also increased significantly, while conversion rates had declined slightly. Indeed, the biggest hit sectors included the Arts & Entertainment industry, Travel, and Household Goods.
PPC news November 2022 key findings:
LocaliQ, who conducted the study on Adwords CPA, suggested that the reason for these increases were external inflation. They also concluded that broad keyword matching and increased competition were significant factors. That said, we also found that continuing supply shortages and delivery problems were playing their part in this apparent increase.
PPC News November 2022 overview:
As is evident, we win a lot of awards and accolades at PPC Geeks. These awards have increased our reputation and helped set us apart from the crowd of other agencies. They have also provided our team with a morale boost by rewarding their achievements. So, this November, we thought we'd put a list together of some of our accolades.
PPC news November 2022 key findings:
Even when we were an infant agency, winning these accolades was a signal to the world that we were here to stay. Some of our rankings include: 3rd best UK-based PPC management company, 5th Leading PPC agency in the UK, and the 2nd best PPC service in the United Kingdom.
PPC News – November, 2022
We hope you enjoyed our monthly PPC news November 2022 roundup. The team and I are always happy to share with you our thoughts regarding the world of PPC advertising.
And, while you're at it, why not take advantage of one of our free PPC audits or Google Ads audits?
Book Your 100% Free PPC Audit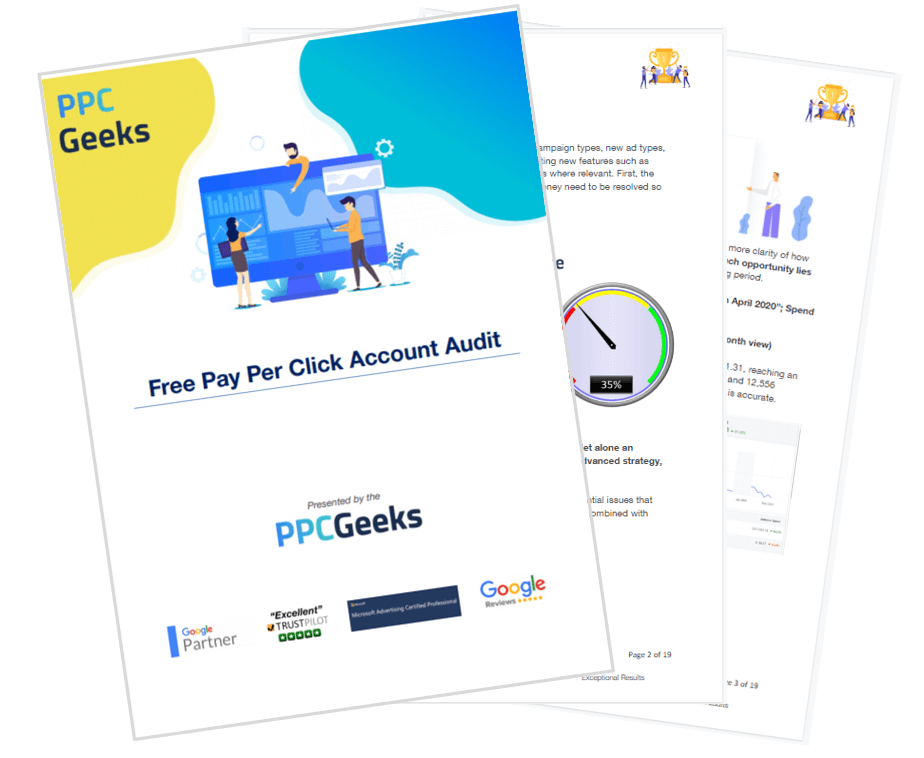 SIGN UP TO OUR NEWSLETTER