PPC News September 2022: Welcome to the PPC Geeks Monthly PPC Update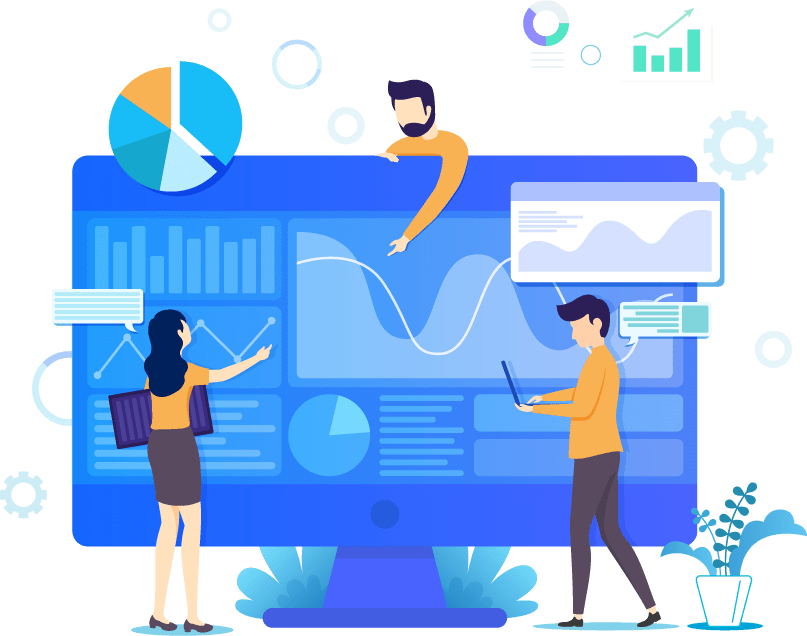 PPC News September 2022: Welcome to the PPC Geeks Monthly PPC Update
PPC News September 2022: Autumn is like a second spring when every leaf is a flower. Yet, while autumn signals a fresh start, we're planning on continuing what we do best. So, as the morning's grow colder and the nights draw in, we thought it best to look back on the month of September – before Winter truly takes hold. In this, the ninth monthly update of 2022, we take a closer look at everything from why your organic search results may have plummeted, to Google's new discovery 4 feature, to the launch of digital out of home ads.
As it starts to get harder to get up in the mornings, it's good sometimes to just stop, pause and take a look back over the previous month, as it can be hugely beneficial to see just how far the hard work and dedication of our incredible team has brought us in what has been a truly outstanding month for our PPC agency.
This outstanding work ethic is constantly echoed in our TrustPilot reviews: check them out.
So, without further ado, let's get started. There's a lot to get through.
PPC news September 2022 overview: We started September with a celebration, as Mark Lee passed all his Google Ads exams, making him fully certified for 2022-2023. Having completed his exams, Mark continues to be a certified Google Ads specialist and will add as much of his knowledge as possible to an already stacked team of experts.
PPC news September 2022 key findings: The much celebrated Google Ads certification is a professional qualification that advertisers can obtain by demonstrating a proficiency for both basic and more advanced aspects of Google Ads. Be it Google Ads, YouTube Ads or App Ads, it should be every marketer's sole purpose to work towards as many Google certifications as possible, making mark's achievements even greater.
PPC news September 2022 overview: In 2018, Amazon launched Amazon advertising as a search advertising solution for venders – much like pay-per-click ads on Google or Facebook. So, this September, we thought we'd put together a comprehensive guide to Amazon advertising, touching upon everything from Sponsored Product ads to audio and video ads.
PPC news September 2022 key findings: In this article, we went into great detail about how Sponsored Brand ads can help customers discover your business and products, while we also looked at how viewers today are spending more and more time on streaming services, making video advertising on Amazon absolutely vital. In short, we discovered how important Amazon advertising is to your strategy.
PPC news September 2022 overview: In early September, Google announced that it was making programmatic, digital out-of-home ads available for Display and 360, making them easily accessible for brands and marketers through exchange relationships.
PPC news September 2022 key findings: Digital out-of-home ads allow you to serve up multiple versions of your message, which can also be tailored depending on everything from location to time of day. Indeed, we found that this new ad format is amazing as your campaigns are projected in public spaces such as stadiums, airports, shopping centres, motorways, and bus stops, making it even harder to escape the gaze of a Google Shopping agency, for example.
PPC news September 2022 overview: This month, Google announced 4 new discovery ad features. These 4 new features are aimed at helping to keep audiences engaged throughout the upcoming holiday season, which includes the likes of Christmas and Black Friday.
PPC news September 2022 key findings: From improved ad experience and more creative support, to new audience insights and enhanced campaign management, the Google announcement was a big deal in September and we are looking forward to monitoring its process closely.
PPC news September 2022 overview: Over the last six months, there has been a very clear and emerging trend that organic search results are falling. With that in mind, we thought we'd take a closer look at why results are plummeting.
PPC news September 2022 key findings: In short, what we found was that a lot of external factors were playing their part in the fall in organic search results, be it the cost of living crisis, energy and fuel crisis, and even the war in Ukraine.
PPC news September 2022 overview: The festive season, whether it be Black Friday, Christmas, or Boxing Day, is one of the most beautiful times of the year; and, for retailers, marketers, and PPC agencies, it's also one of the busiest. With this in mind, it's vital that you turn that early curiosity into customers.
PPC news September 2022 key findings: This month, we thought we'd outline a number of key points for you to abide by as we approach the holiday season. These included starting your planning early, tracking your customers' journey, transforming browsers into consumers, and not neglecting traditional forms of advertising.
PPC news September 2022 overview: PPC in digital marketing is a method of 'buying' visits to your website, in addition to also driving visits to your page without paying a predetermined fee. When thinking of what to write about this September, we were shocked to see that we'd never simply explained what place PPC holds in the digital marketing sector.
PPC news September 2022 key findings: PPC in digital marketing is ideal for SME businesses as you get to choose how much you want to spend on each keyword. You can also extensively track your ads throughout the entire process. Now, while this wasn't a key finding for our team, we thought we'd pass this knowledge onto you, the customer, this Autumn.
PPC news September 2022 overview: Now, this blog was certainly maths-heavy. But, we thought we'd help explain how we work out the conversion rate this September. Nevertheless, we pride ourselves on what we achieve for our clients on a daily basis, be that results or, in fact, how we calculate and present them in a way you can understand, and this means conversion rate too.
PPC news September 2022 key findings: In short, the basic conversion rate formula is: Conversion Rate = Total Number of Conversions / Total Number of Sessions.
PPC news September 2022 overview: The Google analytics privacy threshold was, in fact, announced last year, and a lot of Google Ads consultants had a fair bit to say about the new privacy boundaries. However, this September, we found that this new metric ensures users can enjoy anonymity by only reporting on terms that have seen significant search volume.
PPC news September 2022 key findings: The new Google analytics privacy threshold should help marketers manoeuvre through their Google Ads accounts more consistently, whilst making everything clearer and more consistent in GA4, making September a certainly important, but also prosperous month for marketers.
PPC news September 2022 overview: Now, for some more good news this September, we found out that Google was giving marketers until October to comply with a new policy that says that if your ads lead to pages with intrusive advertising, then they will be disapproved. This is part of a conscious effort for more landing pages to meet 'better ad standards' in 2023.
PPC news September 2022 key findings: In the case of Google and intrusive advertising: a change to Google's destination requirements policy outlines that if an ad leads to a page that doesn't comply with the BAS, then Google has every right to disapprove the ad. Intrusive advertising includes, pop-up ads, autoplaying video ads with sound, ads that block visitors from seeing the main content, prestitial and postitial ads with countdowns and large sticky ads that stay on a page as the visitor scrolls, to name but a few. And this September, Google has taken steps to stop them.
Google Prohibits Incentivising Customers to Remove or Modify Negative Reviews
PPC news September 2022 overview: PPC experts can now no longer incentivise people to remove or modify Google negative reviews, leaving people and businesses at risk of damaging their reputations by leaving negative reviews live on their pages.
PPC news September 2022 key findings: This September, Google has now taken steps to update its deceptive and fake engagement guidelines to now ban businesses from making requests for revisions or removals of a negative review through offering discounts, free goods or services, or other incentives.
PPC News – September, 2022
We hope you enjoyed our monthly PPC news September 2022 roundup. The team and I are always happy to share with you our thoughts regarding the world of PPC advertising.
And, while you're at it, why not take advantage of one of our free PPC audits or Google Ads audits?
Book Your 100% Free PPC Audit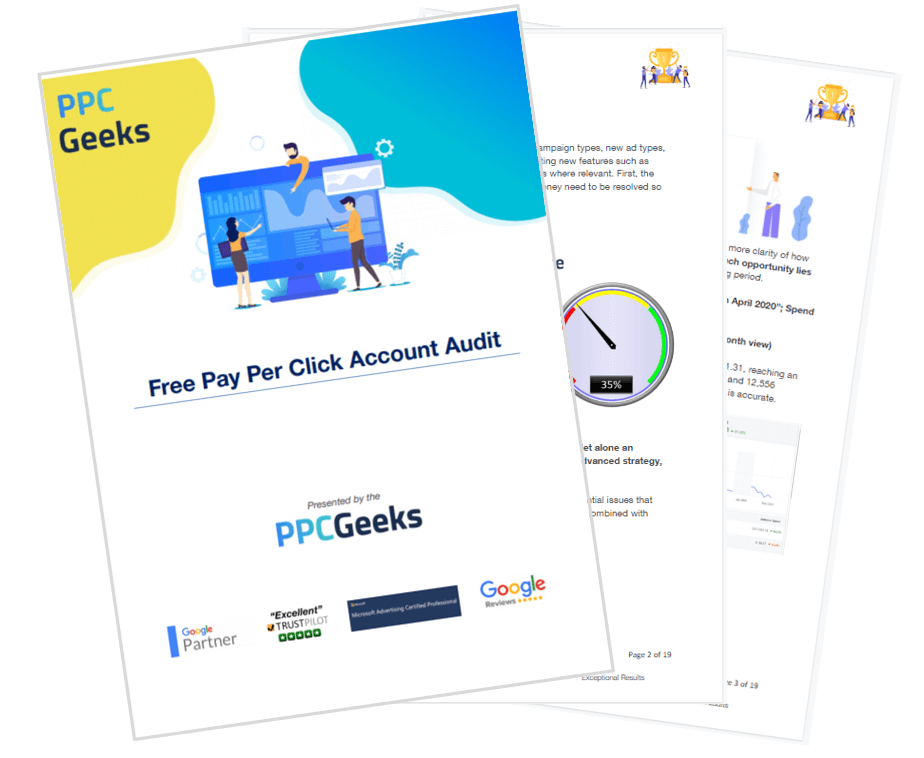 SIGN UP TO OUR NEWSLETTER