PPC News July 2023: Welcome to the PPC Geeks Monthly PPC Update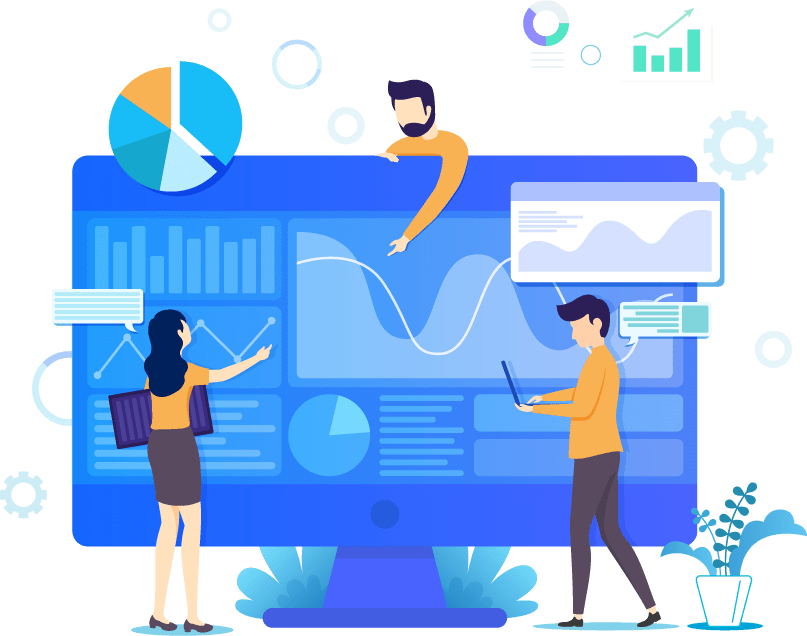 PPC News July 2023: Welcome to the PPC Geeks Monthly PPC Update
PPC News July 2023: It's been a rain soaked July, but the damp weather hasn't slowed us down from delivering success for our clients and discussing some of the most interesting stories dominating the marketing industry. In this, the seventh monthly update of 2023, we take a closer look at everything including how best to leverage data to fuel growth, Microsoft's launch of AI generated headlines, and how to scale your business for sustained growth.
As we pray that summer isn't on its way out just yet, it's a good way to cap the month by just stopping, pausing and reflecting on the previous month, as it can be hugely beneficial to see just how far the hard work and dedication of our incredible team has brought us in what has been an amazing seven months for our team of Google Ad experts.
This outstanding work ethic is constantly echoed in our TrustPilot reviews: check them out.
So, without further ado, let's get started. There's a lot to get through.
PPC News July 2023 overview:
Everyone here at PPC Geeks was happy to kickstart July with the news that our very own Kate Graham has been promoted to Client Services Director. Kate has been an integral part of PPC Geeks, working closely with co-founders, Chris and I. Her exceptional performance during this time has solidified her authority and responsibility within the company, culminating in her promotion to the position of Associate Director
PPC News July 2023 key findings:
In a brief statement on the company blog, I wrote:
"We are thrilled to announce Kate's well-deserved promotion to Associate Director here at PPC Geeks… Her promotion is a testament to her hard work, strategic thinking, and invaluable contributions to the team. With Kate at the helm of the client services department as Associate Director, I have no doubt that PPC Geeks will continue to flourish and exceed expectations. Congratulations, Kate, on this significant achievement!"
PPC News July 2023 overview:
When it came to industry news, we started July by taking a closer look at Google's plans to deprecate several attribution models. That being said, it was actually announced in early April that Google planned to deprecate a number of attribution models which included time decay, position-based, linear and first-click. In the same announcement, it was also confirmed that Google Analytics 4 will make the Data Driven Attribution model the default analytics setting.
PPC News July 2023 key findings:
When asked to comment on why these attribution models were being deprecated, Google said that Data Driven Attribution models assign value to each customer touchpoint. Because of this, Google argued that time decay, position-based, linear and first-click don't provide the flexibility needed to adapt to ever evolving customer needs. And so with that, expect to not see the above actions from September 2023.
PPC News July 2023 overview:
It seems like every month we find a new way in which to discuss Google Analytics 4, and July was no different. In fact, this month we discovered that a number of users had been noticing a particular notification when building Dynamic Search Ads campaigns. That said, throughout our research, it was also noted that most PPC experts believed that Dynamic Search Ads would be replaced by Performance Max. But what about that notification?
PPC News July 2023 key findings:
Speaking of Performance Max, Google Ads has been asking advertisers to 'upgrade' from Dynamic Search Ads to Performance Max campaigns. Performance Max helps Google Ads experts drive performance based on their specified conversion objectives, delivering more conversions and value by optimising performance in real-time and across multiple channels. Because of this, we've predicted that by the end of the year PMax will be the dominant force in Google advertising.
PPC News July 2023 overview:
Back in February, Google announced that brand exclusions for Performance Max were coming soon across its network. This month, Google announced that its beta testing was now complete – and it has launched brand exclusions across its network, giving users new ways to protect their brand.
PPC News July 2023 key findings:
Brand protection is more important than most people think, as it's integral you guard your brand against any unwanted attention. Now, thanks to brand exclusions, Google lets you choose which brands you want to exclude from seeing your ads. A brand protection strategy, therefore, protects your business from any undesired eyes when serving ads online.
PPC News July 2023 overview:
In July, we decided to think a bit bigger. Our team of PPC managers decided to take a closer look at what it takes to transform your business from being a good enterprise to a great one. The path to greatness begins with strategic growth, and so we listed some of the main disciplines and how they can support your growth plans.
PPC News July 2023 key findings:
In order to go from a good to great business through strategic growth, we found that the best things to do included surrounding yourself with the best people, adopting the best systems for your business, knowing when to capitalise on momentum, combining your vision with real-world data, and being disciplined.
PPC News July 2023 overview:
July was a great month for a number of reasons, no less because PPC Geeks was selected as a finalist for the prestigious 2023 British Business Awards. The 2023 British Business Awards seek to recognise and celebrate the outstanding achievements of British small and medium-sized businesses. And so, after a 14-week campaign and over 650 entries, I was extremely proud to discover that PPC Geeks had been nominated for SME Marketing Agency of the Year.
PPC News July 2023 key findings:
When announcing our shortlisting, I wrote on the company blog:
"I am honoured that PPC Geeks has been listed as a finalist for the prestigious 2023 British Business Awards. It is a fitting reward for the dedication, hard work, resilience and creativity the team has demonstrated over the past 12-18 months. In what has been the most unpredictable two years to date, it always makes me feel extremely proud to see how amazingly my team has performed in such tough circumstances."
PPC News July 2023 overview:
Since the Covid19 pandemic, businesses have been experimenting with more creative ways of reaching new audiences, staying relevant and building sustained growth. With this in mind, this month, we decided to take a deep dive into five of the best strategies for achieving sustained growth.
PPC News July 2023 key findings:
In order to achieve sustained growth, we discovered that the best strategies included providing more than just a product or service, refining your internal processes, establishing your team early on in your journey, communicating your expansion and growth to your customers, and continuing to innovate and take risks.
PPC News July 2023 overview:
Here we are again, talking about Google Analytics 4. As Google transferred to GA4 in July, this month we thought it best to take an informed look at the key differences from UA3. In short, Universal Analytics was based on sessions and page views. Google Analytics 4 is based on events and parameters, making the key differences somewhat stark.
PPC News July 2023 key findings:
A number of key differences from UA3 include user counts and how they can look very different from previous iterations; sessions, and how GA4 counts every time someone clicks on the CTA; and bounce rate, and how it has now been reconfigured as a stand-alone measurement.
PPC News July 2023 overview:
This July, it was announced that Microsoft is due to introduce AI generated headlines and descriptions for its advertising campaigns. This news reverberated across the industry. Launched alongside a wealth of new tools including IF functions for responsive search ads and auto-generated assets, there's no denying that AI generated headlines are set to revolutionise the industry.
PPC News July 2023 key findings:
AI generated headlines and descriptions are incredible tools for marketers to use as inspiration when they may struggle for that creative spark. Furthermore, Microsoft's AI generative tools for ad headlines and descriptions are also available in 35 languages, marking an interesting period in the industry's evolution not only here in the UK, but around the world.
PPC News July 2023 overview:
From disrupting existing business models to using granular insights to make personalised decisions, understanding how to leverage data can help you to make much better business decisions. Data is the new oil for a reason.
PPC News July 2023 key findings:
Using your instinct is outdated, especially with the wealth of data available to you. Indeed, you can leverage data to drive performance and reduce inefficiency, better predict consumer patterns, and manage risk in today's economic and social climate.
PPC News July 2023 overview:
This July, we weren't just shortlisted for one award, but we were shortlisted for two as it was announced that PPC Geeks were revealed as finalists for the UK Agency Awards in the category of Small PPC Agency of the Year.
PPC News July 2023 key findings:
Launched in 2015, the UK Agency Awards proudly celebrates advertising agencies working across a variety of industry-specific disciplines. Here at PPC Geeks, we pride ourselves on being a multi-award-winning PPC agency, always wanting to push the boundaries of what is achievable. And so, with the awards right around the corner, we hope to add yet another accolade to our collection in the autumn.
PPC News – July, 2023
We hope you enjoyed our seventh monthly PPC news July 2023 roundup. The team and I are always happy to share with you our thoughts regarding the world of PPC advertising.
And, while you're at it, why not take advantage of one of our free PPC audits or Google Ads audits?
Book Your 100% Free PPC Audit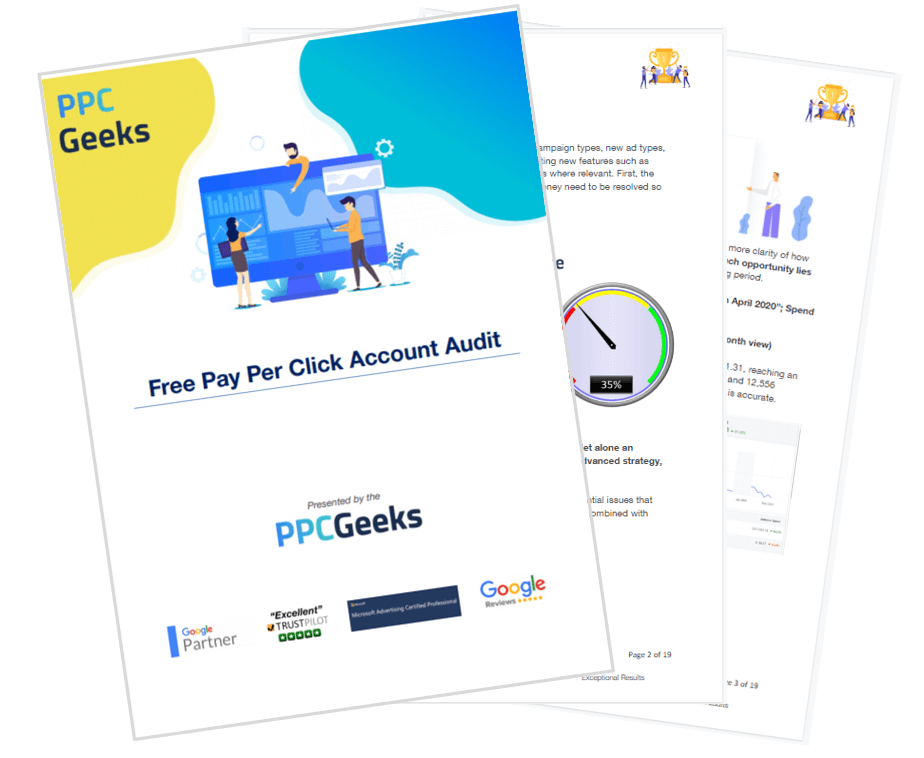 SIGN UP TO OUR NEWSLETTER