PPC News May 2023: Welcome to the PPC Geeks Monthly PPC Update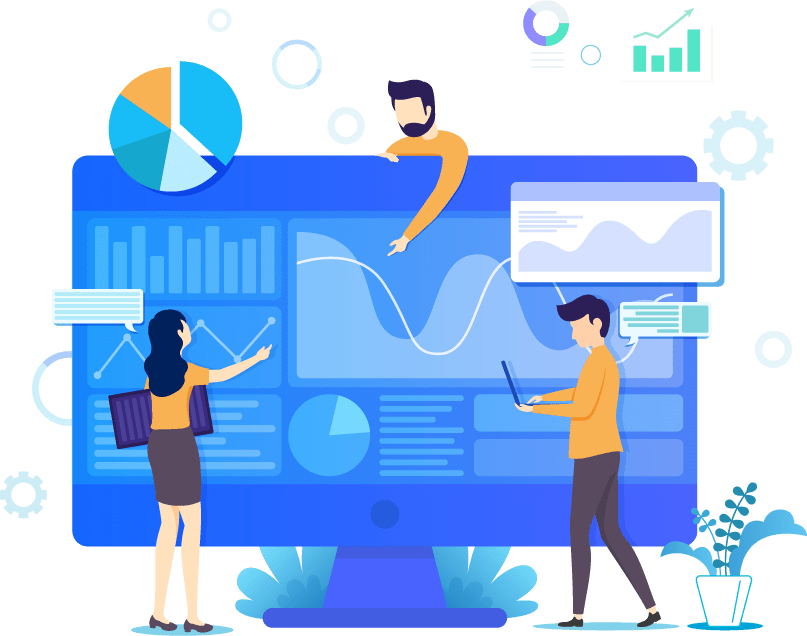 PPC News May 2023: Welcome to the PPC Geeks Monthly PPC Update
PPC News May 2023: Summer is right around the corner, but we won't be taking a break from achieving success for our clients and reporting on some of the biggest stories dominating the sector. In this, the fifth monthly update of 2023, we take a closer look at everything including how best to use data to improve your Google Shopping campaigns; how to boost your product visibility, and Pinterest and Amazon's record breaking partnership.
As we begin to make eyes at the shorts hanging in our wardrobes, it's a good way to cap the month by just stopping, pausing and reflecting over the previous month, as it can be hugely beneficial to see just how far the hard work and dedication of our incredible team has brought us in what has been an amazing five months for our team of Google Ad experts.
This outstanding work ethic is constantly echoed in our TrustPilot reviews: check them out.
So, without further ado, let's get started. There's a lot to get through.
PPC News May 2023 overview:
Interestingly, we started the month by asking a question: what can PPC Geeks do for your eCommerce business? We began answering it by highlighting how at PPC Geeks, we bring our A-game every single day. We then went into more detail about our bespoke eCommerce strategies, outstanding eCommerce performance, and a proactive approach to eCommerce marketing. We concluded by noting how, with PPC Geeks, you can guarantee results you can trust.
PPC News May 2023 key findings:
At PPC Geeks, we pride ourselves on having developed strong relationships with other successful people. Yet, we've heard some awful stories, be it a lack of reporting, interaction, or a way of working that makes people feel uninformed and uncomfortable. Nevertheless, by asking ourselves the question above, we were able to come away with some key learnings to improve our services.
PPC News May 2023 overview:
Next, we took a more outward looking approach in which we discussed how to use data to improve your Google Shopping campaigns. Google Shopping Insights gives marketers a detailed understanding of a product's popularity. Using search volume data, Shopping Insights provides a brief overview of relevant online shopping trends. So as you can see, data and how you use it has a huge impact on success.
PPC News May 2023 key findings:
Google Shopping is a wonderful platform for eCommerce businesses, and yet we thought it best to note some best practices on how to use data in order to improve your campaigns. Some best practices included valuing keyword insights, using upsell insights to your advantage, and leveraging data to improve your product feed.
PPC News May 2023 overview:
In May, we welcomed Shaun Lennon to the PPC Geeks team as Junior Account Manager. Shaun joins PPC Geeks with years worth of digital marketing and events experience, having worked in a plethora of alternative industries, notwithstanding having worked with household brands on their PPC-specific accounts.
PPC News May 2023 key findings:
On joining PPC Geeks, Shaun said: "I'm excited to join the team and to help deliver the best results for our clients. I was attracted to PPC Geeks by its fantastic culture and results-driven work ethic, as well as its focus on a healthy work-life balance. I'm very happy to be a part of the company and I look forward to what the future holds at PPC Geeks".
PPC News May 2023 overview:
The team and I took a significant interest in Google Shopping during the first half of May, culminating in Stephen Browne, our PPC expert, sharing with us his tips and tricks for Google Shopping success. Google Shopping saw a massive upturn in its popularity in 2020 because of the Covid pandemic, and so it was important to us to share some of our inside knowledge.
PPC News May 2023 key findings:
Amongst over a decades worth of experience, some of Stephen's best practices included some incredible tips and tricks including how important it is to boost your eCommerce website for Google Shopping success; the importance of optimising your shopping feed; writing keyword rich copy, keeping track of negative keywords, and highlighting positive reviews on your website.
PPC News May 2023 overview:
From the new AI-powered Microsoft Bing and Edge to the adoption of the likes of GPT-4, Microsoft decided to announce a variety of new features for Microsoft advertising this May. AI-power is one of the most exciting new features for Microsoft advertising and is helping to open up Bing to a larger audience – so we decided to take a closer look at some of these exciting new features.
PPC News May 2023 key findings:
By opening up the platform to developers and third parties, Microsoft has been able to blaze their own trail. In doing so, it has announced numerous new visual tools, as well as redesigning Microsoft Edge and revealing new features for its third-party platforms. With this news, May signalled an exciting time in Microsoft's history.
PPC News May 2023 overview:
May also saw the announcement that Google had updated its dangerous products policy. In a statement, Google announced that it had updated its marketing policy to restrict ads for dangerous products with an imminent risk of death or grievous bodily harm.
PPC News May 2023 key findings:
In a statement, Google said: "In July 2023, the Google Ads Dangerous products and services policy will be updated to include ads for products which carry an imminent, proven and unresolved risk of death or grievous bodily harm, that have been the subject of a consumer advisory or product recalls. We will begin enforcing the policy update on July 3."
PPC News May 2023 overview:
As of May, Pinterest and Amazon announced their partnership for a multi-year marketing partnership in order to provide users with a seamless shopping experience. Beginning later this year, the partnership will be a multi-quarter implementation.
PPC News May 2023 key findings:
Pinterest and Amazon are joining forces to harness users' wants by making the road from inspiration to purchasing easier and more fruitful. Now, when Pinterest users engage with an Amazon ad, they will be directed to Amazon's website to complete their transaction.
PPC News May 2023 overview:
This month, Meta quietly introduced a new update to location targeting. What's most interesting about this recent update is that Meta is being forthright with the change, making this alteration swiftly.
PPC News May 2023 key findings:
If you previously depended on multiple location targeting options, then it's important you get an understanding of this new approach and know that the only way to achieve success is by focusing on utilising the 'living in or recently in this location' option associated with Meta's update to its location targeting settings.
PPC News May 2023 overview:
We concluded the month by taking a closer look at the launch of Google's new custom funnel reporting tool. GA4 custom funnel reports are created using funnel explorations, building a robust sales funnel in the process.
PPC News May 2023 key findings:
To use GA4 custom funnel reports to your advantage, it's important to consider a number of things including creating and adding GA4 custom funnel reports, analysing the GA4 custom funnel, limitations and restrictions of the GA4 custom funnel.
PPC News May 2023 overview:
It's good to know how best to boost your product visibility. However, in May, it's now seen as even more important now that Google has launched its much talked about 'Buy on Google' campaign.
PPC News May 2023 key findings:
The best ways to optimise and boost your product visibility include optimising your product titles, writing precise product descriptions, photographing quality images and monitoring your product listings. By having good visibility, you are increasing the probability of potential customers engaging with your products.
PPC News – May, 2023
We hope you enjoyed our fifth monthly PPC news May 2023 roundup. The team and I are always happy to share with you our thoughts regarding the world of PPC advertising. You can check out our April newsletter here.
And, while you're at it, why not take advantage of one of our free PPC audits or Google Ads audits?
Book Your 100% Free PPC Audit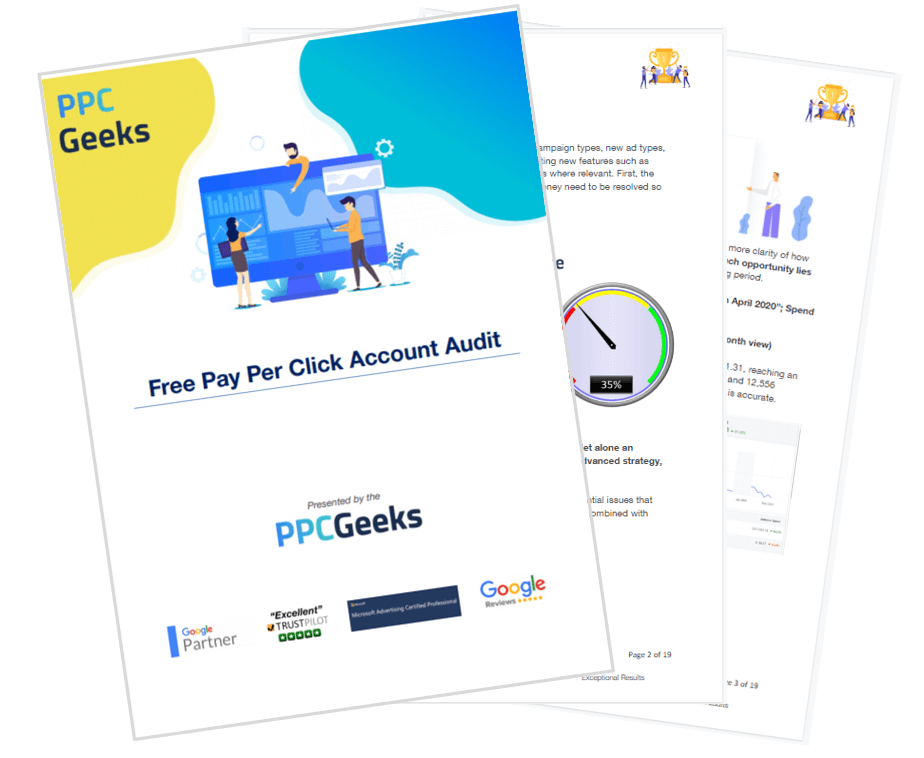 SIGN UP TO OUR NEWSLETTER