PPC News March 2023: Welcome to the PPC Geeks Monthly PPC Update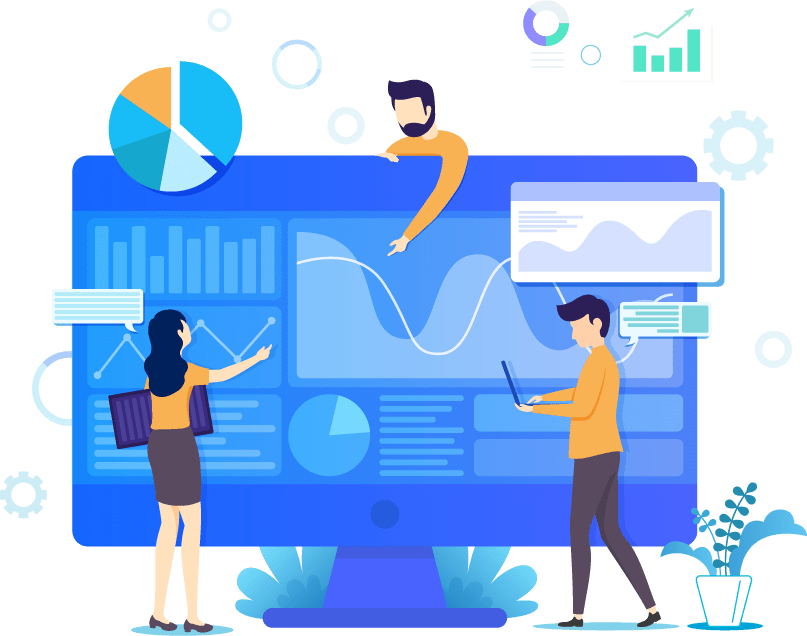 PPC News March 2023: Welcome to the PPC Geeks Monthly PPC Update
PPC News March 2023: Spring has almost sprung – and here at PPC Geeks, we are starting to hit our stride. In this, the third monthly update of 2023, we take a closer look at everything including how we retained our Google Premier status for 2023; how information has become key to winning at automation; TikTok search ads, and much more.
As we cast the winter weather aside with glee, it's a good way to cap the month by just stopping, pausing and reflecting over the previous month, as it can be hugely beneficial to see just how far the hard work and dedication of our incredible team has brought us in what has been only the first three months of 2023 for our team of Google Ad experts.
This outstanding work ethic is constantly echoed in our TrustPilot reviews: check them out.
So, without further ado, let's get started. There's a lot to get through.
PPC News March 2023 overview:
We began March with the news that PPC Geeks had retained its Google Premier Partner status for 2023. By obtaining 2023 Google Premier Partner status, we were able to prove our dedication to making an important positive impact not only on the advertising sector, but also on our clients' businesses too. This month, we were also unbelievably proud to have been named one of the top 3% Google Ads agencies in the world by Google.
PPC News March 2023 key findings:
To be recognised as a Google Premier Partner is an achievement beyond many agencies. The Google Partners Programme has undergone significant changes in the past 18 months, including what it takes to become a Google Premier Partner agency. This award is designed to showcase your expertise as a PPC agency, so everyone here at PPC Geeks is immensely proud to be awarded such important status yet again.
PPC News March 2023 overview:
Massive technological advances have begun to transform the business landscape, enhancing performance, and enabling the emergence of new ideas. In March, we discovered that over 85% of top executives acknowledged that they weren't meeting their aims for capturing data. We also found that businesses using data-driven models were outperforming their rivals by some distance.
PPC News March 2023 key findings:
There's no denying that the world is more connected than ever, and information is key to this global outlook. As technology continues to evolve, information is going to be key to success. This means a sizable change in PPC capabilities that could have profound implications for international brands. What we found was that information is key to winning automation.
PPC News March 2023 overview:
For many Gen Z users, TikTok is not just a social media hub — it's also a search engine, meeting place, and shopping app. This March, we found out that TikTok is gearing up to launch its own search ads platform. While it promises to empower advertisers to bid on keywords and phrases related to their products just like Google and Facebook, some PPC experts remain skeptical.
PPC News March 2023 key findings:
So, what do we know as of yet? A spokesperson for TikTok, said: "We are in the very early stages of testing search ads in select regions. For clarification – at this stage, advertisers do not have the ability to bid on specific keywords for advertising purposes. This part of our testing is managed by TikTok based on keywords that would be most relevant and impactful to the advertiser and their specific ad."
PPC News March 2023 overview:
Embracing automation is the only way businesses can thrive in the machine learning age – it's as simple as that. Automation and data analysis have always helped companies achieve high standards. And so, this month we decided to address the elephant in the room and help you let go and learn to love automation.
PPC News March 2023 key findings:
Rather than key findings, one simple message prevails about the rest: Companies and individuals must embrace automation, learn to use it to their advantage, and be open to incorporating it into their daily business lives. However, learning to let go may be tougher than first imagined.
PPC News March 2023 overview:
Alongside TikTok's announcement regarding search ads, this month Google announced it is testing a new streamlined Google Ads interface that is designed to help improve workflow in the Google Ads console.
PPC News March 2023 key findings:
There are various ways in which the new Google Ads interfest may look and feel like. These include the introduction of a new navigation bar menu, a more recognisable Google ads interface, and a overhauled refreshed look.
PPC News March 2023 overview:
March was the month of announcements, launches and fresh ideas. In keeping with this month's theme, Google Ads Launched New AI Powered Travel Goals For Performance Max. The launch of Google Ads' new AI-powered tool was welcomed with open arms by hotel advertisers and those working in the hospitality industry.
PPC News March 2023 key findings:
Google took the decision to launch this new tool for hotel marketers when searches for 'book a flight' increased to over 70%. Performance Max for travel goals is expected to help advertisers working in the hospitality and leisure industry reach customers at multiple stages of the planning process by creating assets in numerous formats, including content, images, and URLs.
PPC News March 2023 overview:
Technology shows no signs of slowing down, as can be seen by what we have talked about this March. That said, here at PPC Geeks, we remain big believers in human endeavour and so, we are convinced that the human is essential to automation success.
PPC News March 2023 key findings:
The reasons we believe humans are essential to automation success are as follows: we can adapt to new situations easily; automation cannot replace creativity; the human is empathetic, and the human is a natural leader.
PPC News March 2023 overview:
Another day and another new announcement. This time, Microsoft announced that it is launching Bing Image Creator, a forward-thinking and highly anticipated AI-powered visual content creation tool.
PPC News March 2023 key findings:
Bing Image Creator, created for the new Bing and Microsoft Edge platform, empowers users to generate images by describing them in their own words. Providing a more engaging chat experience and a seamless content creation process, Bing Image Creator looks set to take 2023 by storm.
PPC News – March, 2023
We hope you enjoyed our third monthly PPC news March 2023 roundup. The team and I are always happy to share with you our thoughts regarding the world of PPC advertising.
And, while you're at it, why not  check out our February roundup, or take advantage of one of our free PPC audits or Google Ads audits?
Book Your 100% Free PPC Audit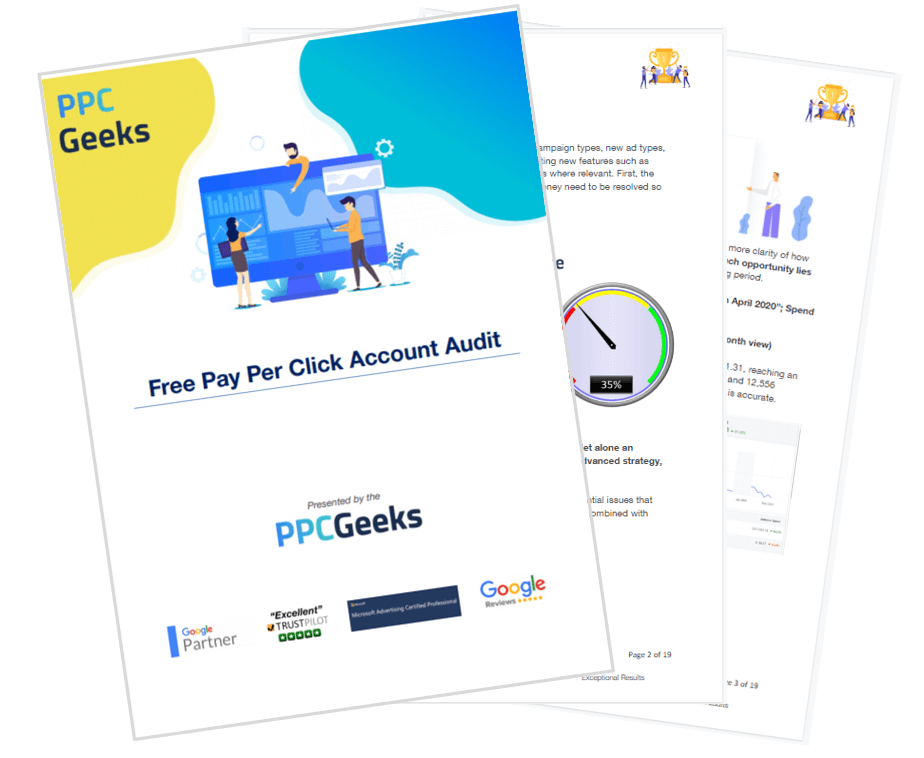 SIGN UP TO OUR NEWSLETTER