PPC News April 2021 – PPC Geeks Monthly Update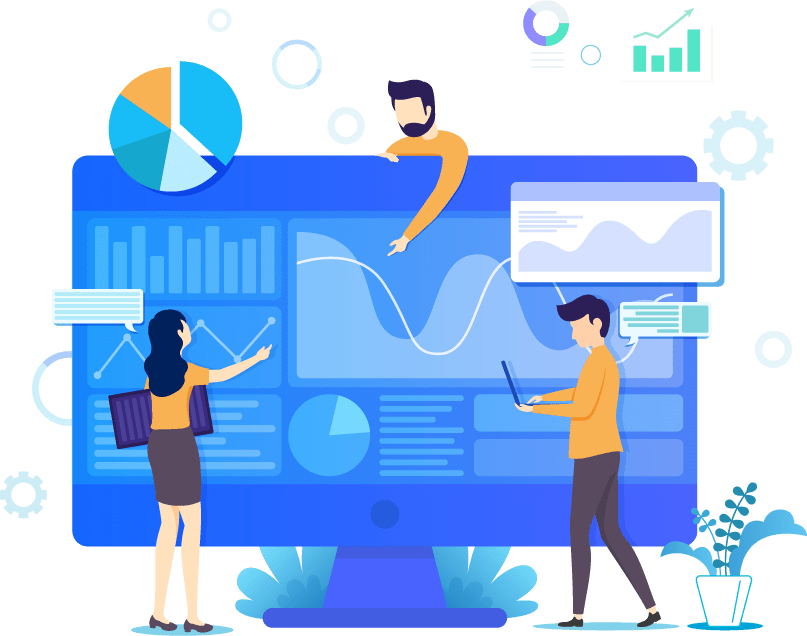 PPC News April 2021 – PPC Geeks Monthly Update
PPC News April 2021: In this month's review, we examine the latest updates from the expert team here at PPC Geeks. This April, we covered a whole bunch of interesting topics and celebrated a number of key landmarks including everything from dynamic search ads in Google ads, to the new Apple iOS14 update, to both Max and I passing our Google ads exams. What's more, our great month was even highlighted in our recent PPC Geeks TrustPilot reviews!
So, let's get started.
Overview: A helpful guide for Search Ads rookies, our dynamic search ads tutorial covers everything from the intricacies of starting your Google ads journey to what they are and what you need to remember. Indeed, dynamic search ads are an ideal way to boost engagement and gain new customers.
Key Findings: Dynamic search ads are great but they don't work for every business. Therefore, make sure your website or landing page is optimised, your keywords are relevant and your business is compatible.
Overview: The new Apple iOS14 update sparked a very public war between Apple and Facebook. Despite starting a conversation about the way in which our privacy is handled, Facebook's most used function – Facebook Ads – was massively disrupted. With Facebook's targeting functions disrupted, the iOS14 stopped the platform in its tracks in terms of hyper-targeting.
Key Findings: Apple now notify its users of exactly what an app is going track, be it their search history or otherwise; hence why Facebook are pushing back against the update as this scuppers the way in which the platform uses people's data to target their ads.
Overview: The crux of any successful eCommerce campaign, product data has a big impact on how your ads, free listings and shopping campaigns perform on Google Shopping. From prioritising your customers' journey, to leveraging product ratings and reviews, to writing good copy that encompasses size, colour, price, gender etc, to making a good first impression, the way you use and improve Google shopping product data can significantly enhance your eCommerce output.
Key Findings: The best ways to improve your Google Shopping product data include writing accurate product descriptions, running promotions and aligning your prices with your competitors. Another way to improve your product data is by taking advantage of a free PPC Shopping Ads Review.
Overview: This blog focused on both the immediate and future implications of the Google merchant centre update which prioritised improving the quality of information for both paid and organic shopping lists.
Key Findings: Key findings included things such as checkout price enforcement, region-specific shipping times, back- and pre-ordered products, size type and cross-border payment plans, all of which was implemented on April 6, 2021. Furthermore, changes such as time zones, shipping country requirements and proper product identification will be implemented between June-September, 2021.
Overview: The way in which you adjust and manage bids is crucial to the success of any Google Ads campaign. Take Smart Bidding, for instance, which is an automated bidding strategy that uses machine learning to optimise conversions. Semi-auto bidding, on the other hand, lets marketeers control some parts of the process.
Key Findings: From Target CPA Bidding, which lets Google set your bids based on your CPA, to Enhanced Cost Per Click, which lets you set the cost for your keyword bids, there are a hat full of Smart and Semi Auto Google Ads bidding strategies, all of which we outlined in more detail in our blog.
Overview: April was a month of celebration for everyone here at PPC Geeks as I passed all my Google Ads Exams, becoming fully certified for 2021-2022. From measurement certification, to Google Ads Apps certification, to shopping ads, to Google Ads Search and more, it's great to be able to convey our expertise to our clients.
Key Findings: Demonstrating knowledge, credibility and dedication to PPC, to be Google Ads certified has proven to be absolutely vital in conveying to prospective clients that we're not only PPC experts, but we're also to be trusted with your business.
Overview: Released on behalf of myself and Chris, we outlined how the easing of lockdown restrictions is changing the eCommerce landscape. Unfortunately, we outlined some of the dips and losses some of the industries we work in have faced, be it the hospitality sector, retail sector or recreational industry. However, we also discussed how eCommerce is stronger than ever!
Key Findings: Given the growth in eCommerce due to lockdown, we've seen a significant increase of around 250-400%. We also outlined our plans to help our clients even further, matching your demand for a PPC agency that works just as hard as you do. From fluctuations in ad spend to greater experimentation, we're doubling down on maintaining our levels and upping our output.
Overview: As we outlined in our blog, Google is launching a much improved way of tracking conversions and user behaviour in the shape of first-party cookies. Keen to ensure and protect user privacy, Google revealed they plan to up their reliance on first-partyy cookies.
Key Findings: Google recommends that marketers implement sitewide tagging with Google ads first-party cookies, meaning that choosing the right conversion attribution model will take on even more significance in May. That said, this update is all centred on helping to aid conversion rates and improve privacy.
Overview: In late April, we gave you an insight into our ad copy testing process and explained why we conduct such rigorous research. From outlined the initial build to monitoring, testing and recording the results, we outlined our process in minute detail that has never been done before.
Key Findings: What our outlining of our ad copy testing process showed was the importance of remembering that your ads represent your brand online and so, it's for this reason why it's important to conduct proper research and in-depth testing.
Overview: April was a month of not just one celebration for everyone here at PPC Geeks, but two, as Max Jones also passed all his Google Ads Exams, becoming fully certified for 2021-2022. From measurement certification to Google Ads Apps certification and much, much more, it's great to work with such a qualified, wellversed team in regard to PPC advertising.
Key Findings: Demonstrating a wealth of experience, to be Google Ads certified has proven to be extremely worthwhile in securing new business and retaining clients. Why? Because it shows that we can be trusted with the intricacies of your PPC campaigns.
Overview: Talking of celebrations, April also saw PPC Geeks named the best PPC agency in the whole of Manchester. With an industry-high score of 33.6, it was amazing to be recognised for this accolade by both Clutch and Manifest.
Key Findings: As voted the best PPC agency in Manchester, what we found was that our customers cherished things such as a "plentiful supply of leads," "helpful tips and advice," and our ability to "set expectations and exceed them."
PPC News – April, 2021
We hope you enjoyed our monthly PPC Geeks update for April; packed with helpful tips, vital information and a few celebratory landmarks. For help from a team of industry experts, please don't hesitate to contact us. And, in the meantime, why not take advantage of our free Facebook Ads Audit?
Feel free to share this post or check out last month's roundup.
Book Your 100% Free PPC Audit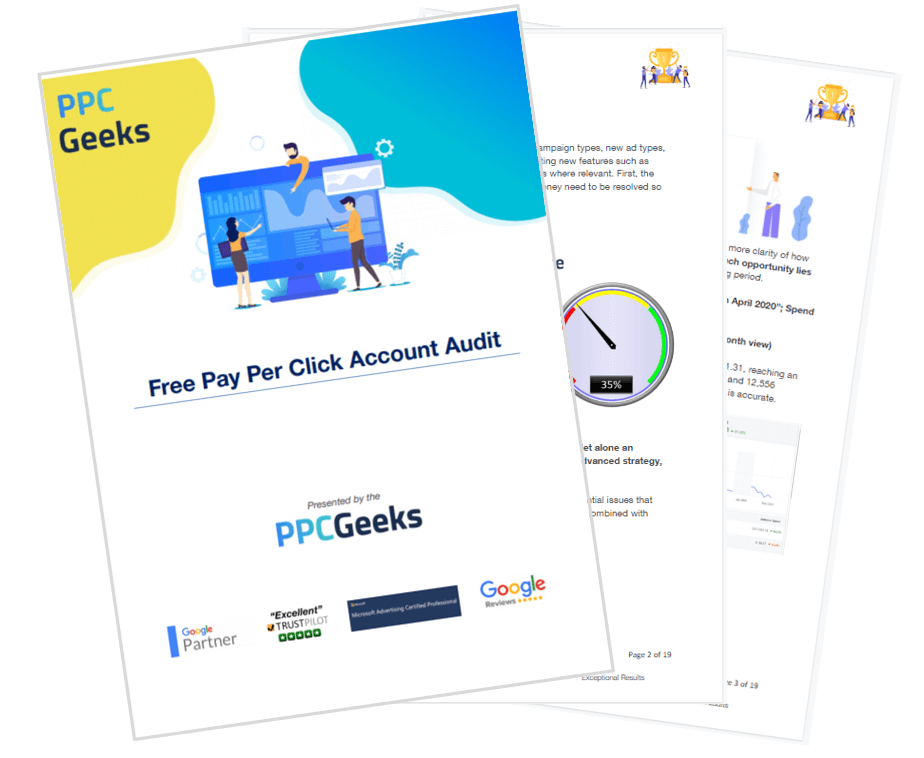 SIGN UP TO OUR NEWSLETTER