PPC News February 2022: Welcome to the PPC Geeks Monthly PPC Updates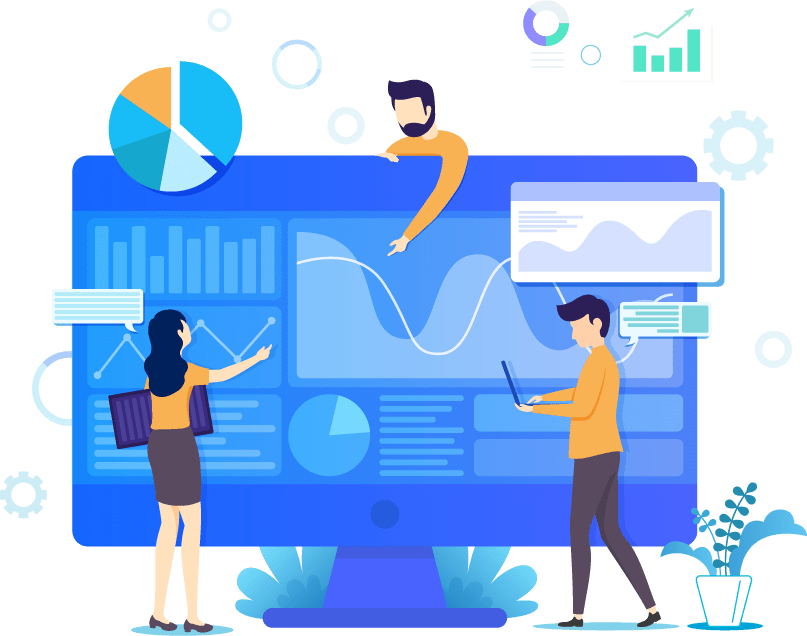 PPC News February 2022: Welcome to the PPC Geeks Monthly PPC Updates
PPC News February 2022: In this, the second monthly roundup of 2022, we take an indepth look at everything from how Federated Learning of Cohorts is now dead, to the launch of our new Amazon Ads series, to being named a 2022 Google Premier Partner, to counting down a number of the best Influencer, Amazon, Facebook and Web Design agencies – with PPC Geeks topping two out of the four lists.
As the first tiny shoots of spring rear their head, it's hugely beneficial to start the next month on the right foot by looking over the previous four weeks, as it can be highly rewarding to see just how far the hard work and dedication of our incredible team has brought us in only the first few months of the new year. This incredible work ethic is also constantly reflected in our TrustPilot reviews: check them out.
So, without further ado, let's get started.
PPC News February 2022 Overview: At the start of February, the industry received some good news, so to speak. Google discontinued Federated Learning of Cohorts, its controversial and much-maligned project of replacing cookies with an interest-based advertising model that categorises users into groups with similar interests. It'd been obvious for quite some time that things were not working, but now Google has decided to abandon things altogether, much to the delight of most Google Ads companies.
Key Findings: Replacing FLoC is Google Topics, a new interest-based targeting device used by PPC experts and advertisers alike. There's no denying, however, that Google is expecting Topics to be received warmly, though only because of how much FLoC was hated in the past.
PPC News February 2022 Overview: In this longform blog, we went into significant detail regarding the fact that PPC Geeks is continuously included in several pieces that countdown the best PPC agencies in the UK. We are always extremely proud when we feature on a list such as this, and so we are always very happy to write about the news.
Key Findings: We were immensely proud to be recognised as one of the best PPC agencies in the UK, with PPC Geeks making the top 5 on three separate occasions, while we also made the top 10 on several other occasions – and we were also named in the top 100 agencies in the world by iT Rate, GrowTraffic, and Software Testing Help respectively. When searching for the best PPC agency to work with, it's important you have as much information as possible, hence why we think it's so amazing to be named on lists such as this.
PPC News February 2022 Overview: In February, we also launched our brand new mini-series that aims to take a closer look at Amazon Advertising. With over 300 million daily users, Amazon is the largest online marketplace in the world, so, we thought it best to go into particular detail on how the eCommerce platform is shaping the digital marketing and PPC landscape.
Key Findings: For the first blog in our mini-series, we decided to take a closer look at how you can grow your eCommerce business with Amazon Ads. Whether you're a Google Shopping agency or a PPC management specialist, what we discovered was that if you wanted to reach more customers, spend your budget on clicks rather than impressions and target customers based on keywords, then Amazon Ads were the best asset for accelerating the growth of your eCommerce business.
PPC News February 2022 Overview: February was a time for celebration as we were named a Google Premier Partner for 2022. Acquiring 2022 Google Premier Partner status highlights our true dedication to creating a strong, positive and profitable impact for our clients. We were also named as one of the top 3% of google Ads agencies and Google Ads consultants.
Key Findings: The number of agencies recognised by Google has been cut down massively this year and is a reflection of our incredible results, account growth, client retention and colleague satisfaction. Being a 2022 Google Premier Partner comes with a whole host of benefits, all of which will have a monumental and positive impact on us as an agency and the results we achieve for our clients.
PPC News February 2022 Overview: According to Facebook and wider sources, Mark Zuckerberg's 'Reality Labs' have been costing Meta quite a lot of money from 2019 to 2021. In short, the 'Reality Labs' are where Zuckerberg's vision of constructing the Facebook Metaverse is set to take shape. However, in the middle of February, we were able to reveal in greater detail that Facebook had, in fact, recently lost a whopping $10bn in investments.
Key findings: What our research found was that, according to reports, senior executives at Facebook have already begun explaining to investors that it could take "up to 15 years to fully realise their vision" and see a return on their investment. We also found out that Facebook is more than happy to keep making losses, and have been doing so shockingly since 2019.
PPC News February 2022 Overview: As you can see, February was an extremely busy month for everyone at PPC Geeks. In light of Facebook's losses, we interestingly revealed that Amazon, on the other hand, made a staggering $31bn in ad revenue last year. Despite being an eCommerce marketplace for goods and product-based services, Amazon's ads revenue was one of the company's fastest-growing assets.
Key Findings: Amazon is now the third-biggest digital advertising company in the world, it also dominates how brands spend their money when it comes to eCommerce advertising. It's clear from our findings that, thanks mainly to Amazon CEO, Andy Jassy, Amazon has completely shaken up the world of advertising.
PPC News February 2022 Overview: Mid-february, we published the second instalment in our Amazon Ads mini-series. In this edition, we explained how effective Amazon Sponsored Product Ads are in terms of increasing conversion rates and product discoverability.
Key Findings: If your goal is to boost sales and generate interest in your products and subsequently drive people to your landing pages, then we found that Amazon Sponsored Product ads are hugely important. We also found that if you want more control over your campaigns, then Amazon's manual sponsored campaign model is best for perfecting your ACoS.
PPC News February 2022 Overview: In other PCC news for February 2022, Google announced that they are set to combine both its advertising identity and business operations verification programmes into one, singular Advertiser Verification Programme.
Key Findings: Now, Google is going to ask advertisers a selection of questions related to their account. This is so Google can log whether you're an indirect or direct provider of the products being advertised on the platform. What this shows is that advertisers are going to need to be a bit cleverer when it comes to advertising on behalf of their clients.
PPC News February 2022 Overview: Yet another first, this month we also counted down a number of the best agencies within their chosen field. In this blog, we listed 15 of the best influencer marketing agencies 2022. Incredibly, we were amazed to discover that the rise of Influencer Marketing has led to a number of agencies providing content creation for several campaign types. Facilitating the relationship between brands and content creators to market their clients' products and services, Influencer Marketing is estimated to be a £15bn industry by 2023.
Key Findings: On our list, SocialSEO came first, whilst Heron Agency rounded out the countdown in 15th. Influencer Marketing shows no sign of slowing down, and so to put together a list of the best agencies out there is an important process, and one we didn't take particularly lightly when composing our list.
PPC News February 2022 Overview: In the third instalment of our mini-series, this February we took a closer look at the importance of Amazon Sponsored Brands and how vital they are to boosting brand awareness.
Key Findings: What we discovered was that, if you're an emerging business, then Amazon Display Ads can seriously help you to entice a new wave of shoppers as they search Amazon for your products. Amazon Sponsored Brands is a PPC ad type designed to boost your brands' visibility among potential customers who are not only shopping for your products, but also those similar to yours, making them a hugely profitable asset.
PPC News February 2022 Overview: Did you know that when you search for 'Facebook Ads agency' online, you get over 400,000,000 results? With this in mind, we thought it'd be good to countdown the 13 best Facebook Ads agencies in the world, and, of course, we were very happy to feature in pole position.
Key Findings: On our list, we were privileged to come first, whilst Megaphone Marketing rounded out the countdown in 13th. There are numerous ways of choosing what Facebook Ads agency is best for you, and so to put together such an esteemed list was a process we didn't take particularly lightly.
PPC News February 2022 Overview: The support, advice and step-by-step help and guidance of a top web design agency is truly invaluable, so, because of this, we decided to put together another one of our esteemed lists, counting down the 10 best web designers in the world.
Key Findings: On our list, we were very happy to see a PPC agency London and a PPC agency Manchester feature on our list. The amazing Creative Brand Design came first, whilst CSI Media concluded our list in tenth. However, there's no denying how amazing these agencies truly are.
PPC News February 2022 Overview: In the fourth instalment of our Amazon mini-series, we decided to take a closer look at the wider significance of Amazon sponsored display ads and their importance. Amazon sponsored display ads are a unique remarketing tool that enables you to highlight your ads to consumers who have previously viewed or showed an interest in your product, and it was a delight to investigate them in more detail.
Key Findings: As we already knew, Amazon gives marketeers boundless advertising options to give you control of how you market your products. However, we found Sponsored Display Ads to be a powerful remarketing device. We also discovered these ad types to be a great way to boost visibility metrics
PPC News – February, 2022
We hope you enjoyed our monthly PPC news February 2022 overview. The team and I are always happy to share with you our thoughts regarding the world of PPC advertising.
And, while you're at it, why not take advantage of our Free Google Ads audit!?
Feel free to share this post or check out last month's roundup.
Book Your 100% Free PPC Audit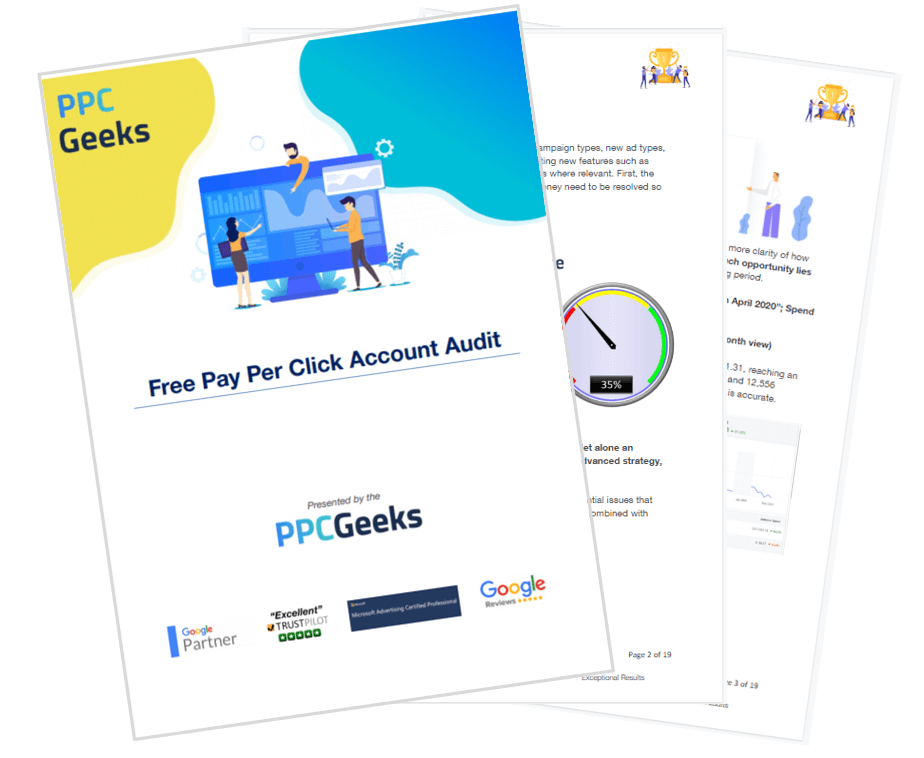 SIGN UP TO OUR NEWSLETTER