Magnitude QS | From no PPC presence to multi-million-pound projects
"From no PPC presence to multi-million-pound projects"
Our team of experts at PPC Geeks worked closely with Magnitude QS to develop and implement highly targeted PPC campaigns that delivered outstanding results.
By leveraging our extensive experience and industry knowledge, we were able to optimise their ad spend and help significantly increase their brand exposure. This led to higher ad rankings, increased click-through rates, and ultimately, more qualified leads for Magnitude QS.
Our partnership not only drove immediate business growth but also positioned PPC Geeks as the go-to agency for strategic PPC management. Trust us to transform your PPC campaigns and unlock your business's full potential.
"Professional, approachable and delivers results. Fantastic service and highly recommended if you want to grow your business"
Martin Trimble - Managing Director
Magnitude QS had never run PPC ads before.
200% ROI in the first month to 500% ROI in the second month
PPC Leads we generated lead to pitches for multi-million-pound projects cementing PPC Geeks as the strategic partner for PPC
88.07% CONVERSION INCREASE
25% CPA DECREASE
19% CTR INCREASE
38% CPC DECREASE
Book Your Free Consultation
Simply book your free 30 min call with our PPC experts and we will discuss with you on how to get better results from your PPC marketing!
Do you already know that your PPC accounts need improvement? If so book in now for your free PPC audit, we will show you how to get better results!
Magnitude QS started working with PPC Geeks needing us to create Google Ads campaigns from scratch in order to build their PPC presence in a highly competitive industry and generate relevant leads through targeted ads and keywords.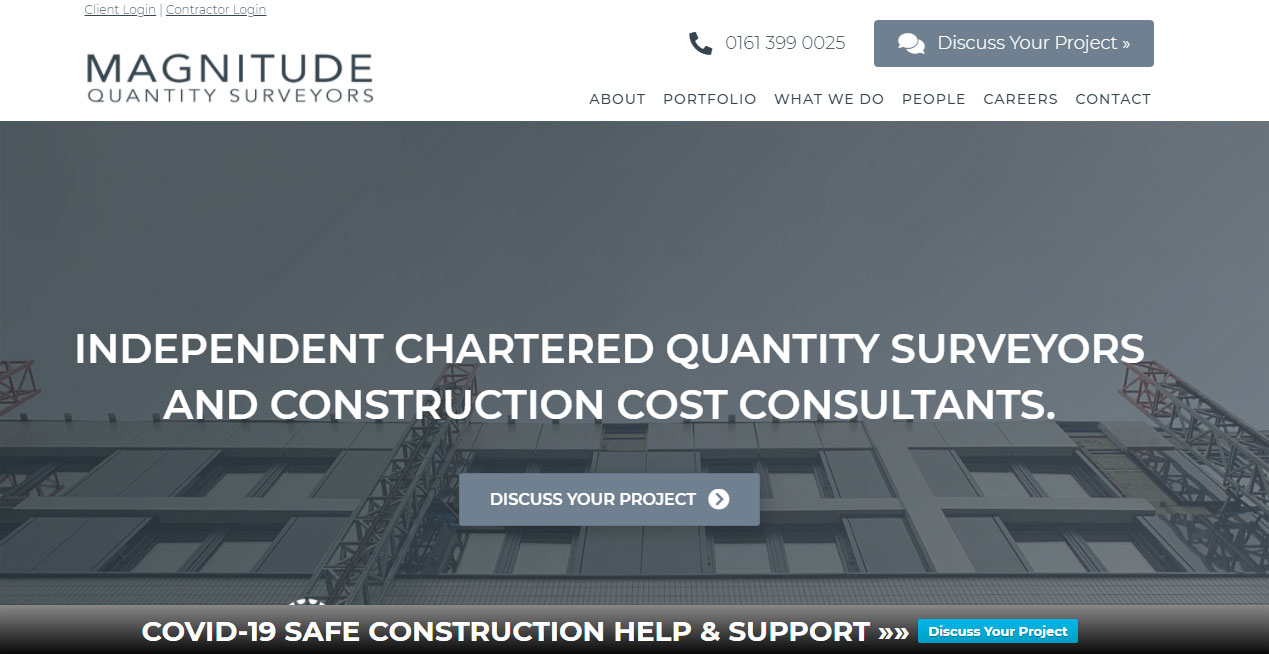 0

%

ROI in the second month
Very quickly we had taken the new account from strength to strength. Within the first three months, we had increased ROI substantially. Hitting 500% ROI by the second month.
Magnitude QS has been our client for over two years now and we have consulted on many aspects including landing pages. Creating new campaigns that complement their expansion plans.
Used Google's advanced AI bidding strategies to help us deliver the best results for the client's budget
Assigned more budget to the campaigns that were working best
Created ad copies and keywords that targeted users in these specific geographical locations
Added a raft of negative keywords to ensure that a vast majority of clicks and leads were highly relevant
In-depth reviews of landing pages and CRO advice to increase conversion rates
Built geo-specific campaigns to focus on the client's key areas and audience
The Journey To Success For 
The longest journey starts with the first step and your brand's success is no different. This is why we start every conversation by auditing your accounts. This allows us to work out if we can help you reach your brand's goals. Our audits are free and you are under no obligation to use us to fix any issues we might find. We believe in your success.
Free Consultation & Audit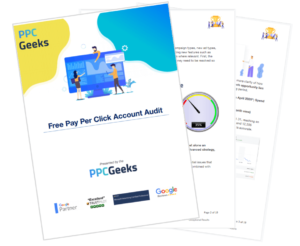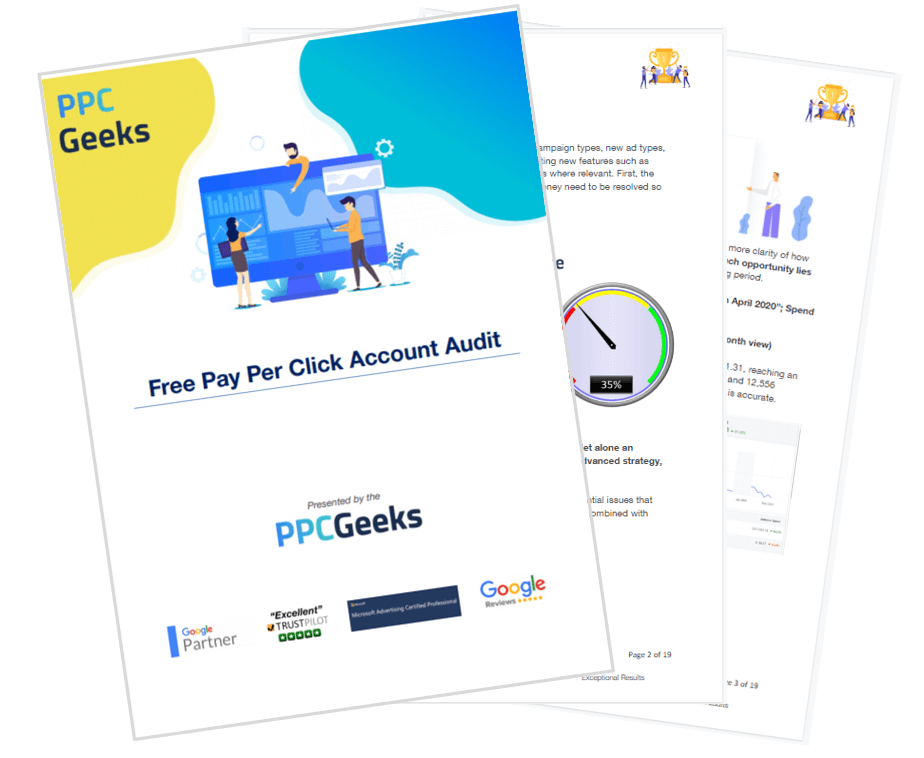 PPC Geeks conducted a free consultation, PPC audit and market analysis to show Magnitude QS what the market conditions for their industry looked like and showed in detail if it was possible to run an account profitably in this industry.
Two Weeks Onboarding Starts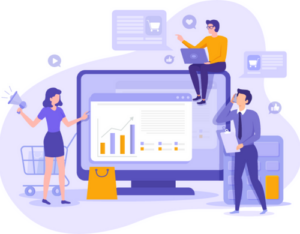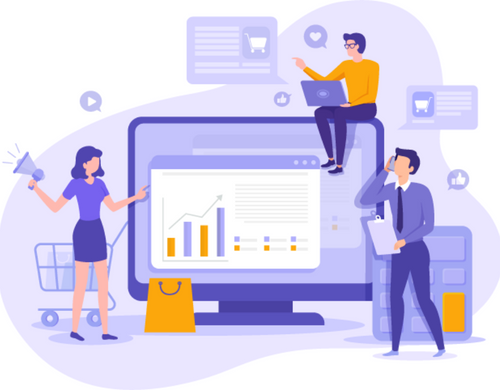 The team at Magnitude QS gave us a chance and we started the two weeks Onboarding process. This is an in-depth process that helps us and our clients to learn more about each other.
The 8 Stages of Onboarding
Meet Your Client Manager
Technical Set Up
Advertising Objectives: Deep Dive
Tracking Implementation
STARS Strategy & KPIs
Review Ad Copy
Live Launch
Monthly Optimisations
Setting Up For Success & Go-Live
Expert PPC Team
We assembled our amazing team of PPC Experts onto the account. As this was a new account we built it for success after spend time getting to know Magnitude QS, their wants and needs. We research, build and got their new account build set up. Then it was time to Go Live! We launched the new brand which far exceeded initial revenue targets in the first year.
Setting Up For Success & Go-Live
Stand-Out Achievements

There have been many great results with Magnitude QS over the years and it has been our pleasure to help them grow.
200% ROI in the first month
500% ROI in the second month
PPC Leads we generated lead to pitches for multi-million-pound projects
PPC leads at 40% below target cost
Landing Pages & CRO Advice
What Moves The Needle

We take a holistic approach to PPC management and will consult on content, landing page creation and design. We helped advise on the new website to maximise PPC opportunities. We helped implement Call Tracking Solution for Lead Transparency. Consulted on CRM implementation to get closed-loop attribution on leads to close. Overall helping to set them up for success at many different levels.
Landing Pages & CRO Advice
Further Expansion Inline With KPIs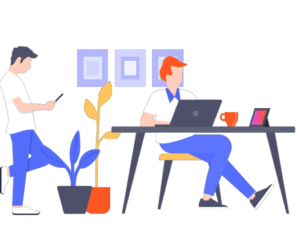 As you will likely know growing accounts is critical to the survival of many brands. Having experience in scaling brands inline with KPIs is where we excel. We were able to increase spending due to the fantastic results and ROI driven by PPC. Split testing new service ideas to help identify missed opportunities and further areas for growth. Market research for new office locations and surrounding demand.
Another Record-Breaking Month
Continued Refinement & Expansion

We successfully launched new office locations around the UK. This enabled Magnitude QS to bring in local customers and establish a brand presence. We also ran brand protection against aggressive competitors. Expanding further into focused LinkedIn advertising targeting ideal customers based on existing customer lists and key industry companies to attract larger ongoing client initiatives.
Another Record-Breaking Month
Brand Consultancy & Support
Ongoing Improvements

We supported on consistent brand assets for PPC ads, from the web through to display and remarketing ads to achieve a consistent brand launch across multiple on and offline channels and events.
Brand Consultancy & Support
Regular Monthly Improvements
Monthly Optimisations

We are data-driven growth marketers and as campaigns mature, we feed the data back into the PPC STARS Strategy and make data-backed informed decisions. The outcome of this is further improvement of the results and continued expansion to capture more of the available market inline with the KPIs.
Regular Monthly Improvements
More Record Results & Growth
Drops In CPAs & CPCs

Continued month after month improvements and marginal gains compound to mean large strides in results over consistent periods. Click Through Rate up, Cost Per Acquisition down and record levels of Conversions! This results in more record results and growth for the Magnitude QS brand.
More Record Results & Growth
Great Brand To Work With

The team at Magnitude QS have been great to work with. They are responsive and take our advise onboard to help grow their brand.
"When faced with the task of generating leads for this client, we felt it was important to undertake due diligence on their landing pages. This allowed us to suggest CRO changes that were implemented swiftly. Once the pages were in place, we were able to generate the 30 qualified leads per month using geographically targeted keywords and ads that spoke directly to their target audience"
PPC Geeks Team
Professional & Highly Recommended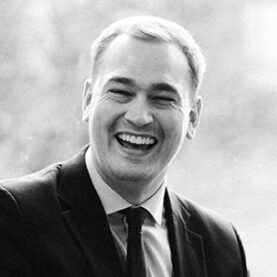 "We have done £11.2mill in quotes in the first 2 years of business. PPC has been a major driver of that."
Martin Trimble - Managing Director
Magnitude QS is a RICS Regulated Chartered Quantity Surveyors and Construction Management Consultants serving the UK. They offer a huge range of Quantity Surveying services for private clients and contractors, delivering over £1 Billion of construction projects. Their goals are to minimise construction risks such as overspending, disputes and late delivery through their dedicated and process-driven practices.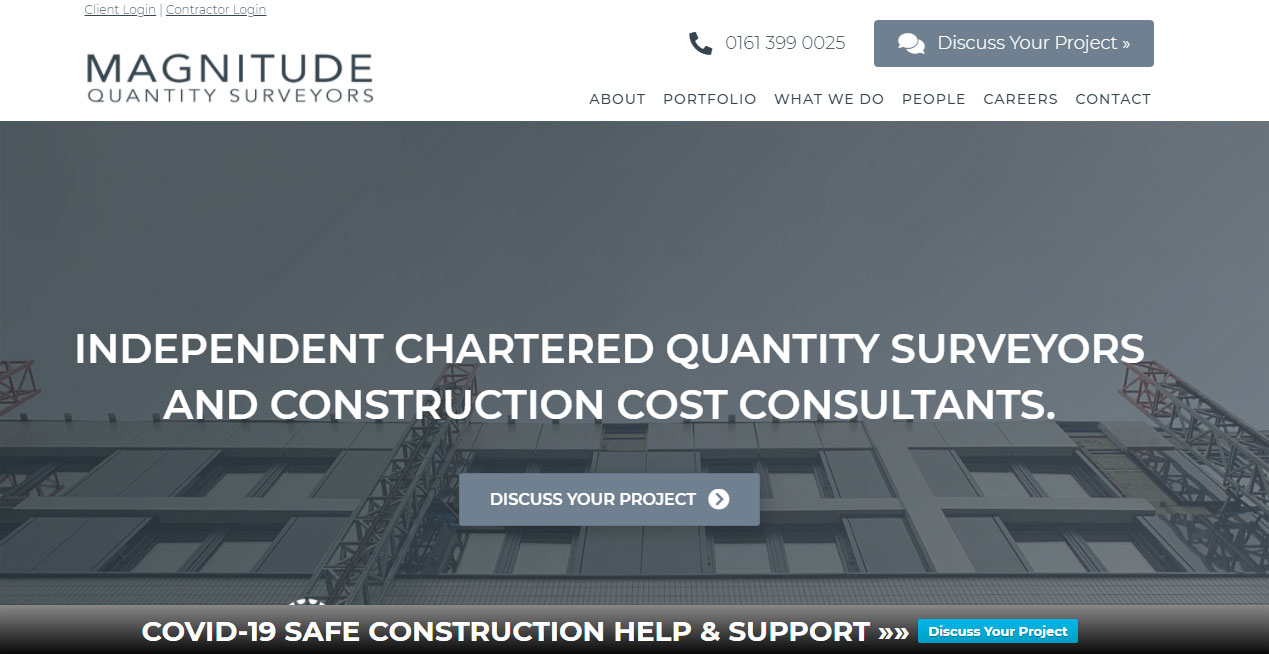 This is what your brand's journey could look like
DO YOU WANT BETTER PPC RESULTS?
Book your free consultation with Ste one of our resident PPC experts. Ste will help you drive better results with world-class Google Ads PPC Management.
In the first six months of 2022, we generated an average of 10.1x ROAS for our ecommerce clients.
We manage over £1.5 million in Google Ads each month
We generated an average 10x ROAS for our eComm clients in Q1 & Q2 of 2022
We are Google Ads Premier Partner, in the top 3% of Google Ads Agencies
Our Google Ads audits have helped improve PPC results for over 150 brands and counting. Each audit is packed with custom advice on how to make your PPC spend work harder to generate more revenue and higher ROAS.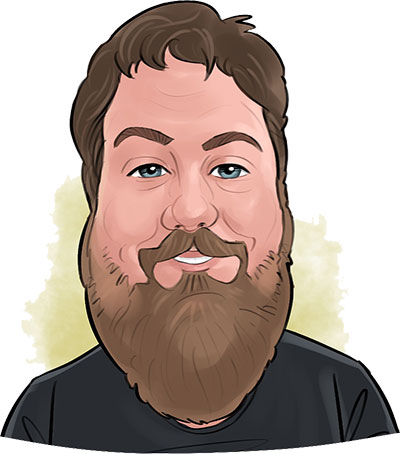 "We live in data ourselves, so we've really liked the PPC Geeks approach in being able to tell us exactly what leads they've got us and when. We log this in our CRM as our sales cycles can be long, but it helps us measure how PPC works for us over time."
 
"PPC Geeks always go above and beyond for us, they recently gave great help when we had a web design agency revamp our brand, and have helped us launch several new services since our inception where we had no prior marketing presence. Always done fast and professionally. They are highly responsive."
Martin Trimble - Managing Director
"The key thing we as a team understood for this client was that they can get projects in worth a few hundred pounds or multi-million pounds deals. By making sure we position them in their key markets with location targeting, as well as split testing messaging helps us to keep their deal flow but also get them in front of the bigger projects"

Book Your PPC Audit Today For Your Brand
Book your Free Consultation & PPC Audit to find out how Your Brand's PPC account stacks up against the best in the business, simply start your journey to better results today!
What you will get:
✔️ Increase Sales From Your Spend
✔️ Reduce How Much Each Sale Costs your brand
✔️ Get 100% Free Advice (From The PPC Experts)
Your manually reviewed PPC Audit costs you nothing and you are under no obligation to use us to fix any issues we find. What's not to like about that? Start your journey to better results today!